Five ideas for a dream weekend in Budapest
The Iberia Plus team travelled to the capital of Hungary to explore the attractions of this Central European destination. Monumental architecture, designer cafés and a very happening District VII... Here's what you shouldn't miss if you visit Budapest; we also share some tips to get the most from the Iberia Plus programme.
Discover the second oldest underground in Europe
Just a century ago, Budapest was one of the two capitals of the Austro-Hungarian Empire. The imperial horse-drawn buggies are no more, but you can get yourself a Budapest Card, which allows you to travel free of charge on the city's public transport system. A trip on the city's Metro – Europe's second oldest, after London – is a must. Line 1 is oldest – it was built in 1896, when Budapest was still the capital of an empire – and has small, two-car trains. It's best to avoid the rush hours (before 9.30am and between 4pm and 6.30pm).
If you've got 20,000 Avios, you can use them on a return flight to Budapest with Iberia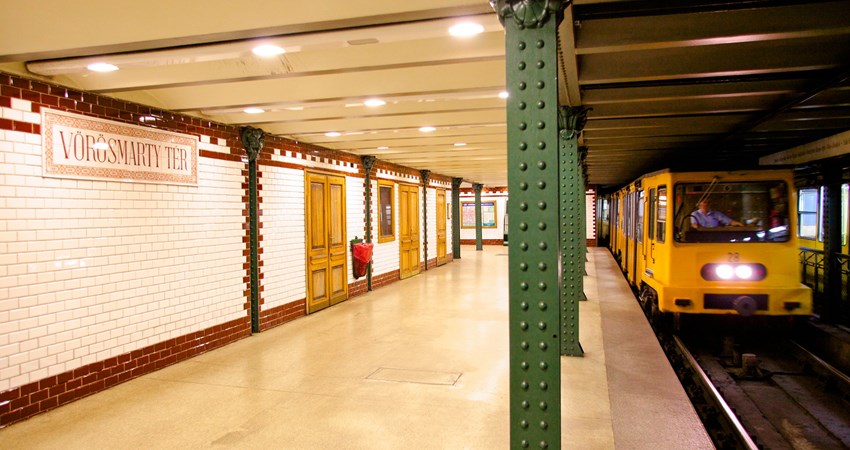 Parliament overlooking the Danube
Built between 1884 and 1902, the Parliament building in Budapest is the city's most emblematic site. Neo-gothic in style, it offers guided tours every day from 8am to 4pm. To take the best pictures of the building, shun selfie sticks and crowds and seek out the peace you'll find nearby in places such as the Margaret Bridge over the Danube, or Freedom Square, with dozens of palatial government and private buildings.
If you stay at the Iberostar Grand Hotel Budapest, just metres away from the parliament, you'll earn Avios for your stay
District VII never sleeps
Also known as the Jewish Quarter, District VII is one of the most popular areas in the city. Its streets, bustling with activity 24 hours a day (and with some of the best nightlife in Central Europe), are filled with independent cafés, photogenic Chinese money plants, minimalist décor and omnipresent flat whites – you'll think you're in an Instagram photo. Some of the most famous are Tampa & Pull, My Little Melbourne – with an Australian vibe – and Kontakt where (watch out!) there's no sugar. The owners think real coffee lovers should never sweeten their java. You've been warned!
Enjoy your coffee with a good read: subscribe to The Economist before 31 January and you'll earn up to 13,200 Avios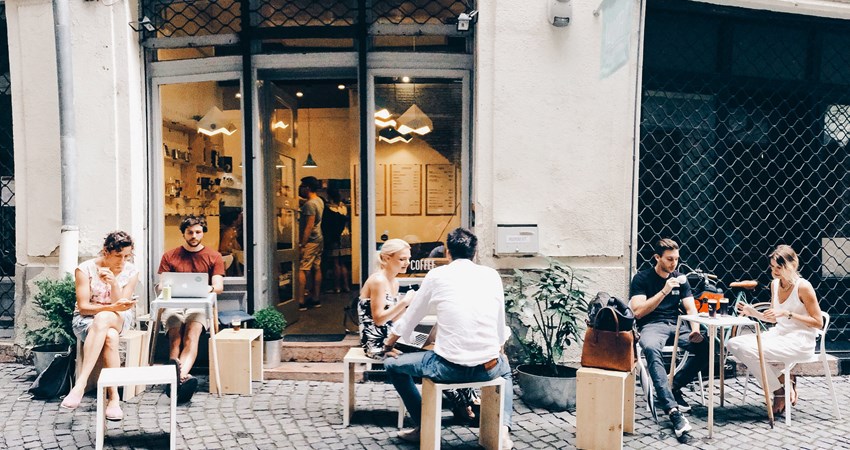 Shopping and monuments
Shop-till-you-drop fans will love strolling the 2.5km of Andrássy Avenue, an elegant late-19th-century boulevard lined with luxury brand boutiques. Its shops will delight fans of the most exclusive companies, although the streets leading to Andrássy út (as it's called in Hungarian) have many monuments that are perfect for soaking up culture, such as the Hungarian National Opera or Heroes Square, at the end of the avenue.
If you apply for the Iberia Icon card, you'll earn 15,000 Avios with a minimum consumption of €1,000 in the first four months
Get away to nature
Just an hour's drive from Budapest is Lake Balaton, one of this landlocked country's most emblematic spots. Almost 80km long, it's the largest freshwater lake in Central Europe. For a scenic car ride, take road 71, which borders the north of the lake and offers splendid views of the scenery. If you're lucky and the weather's very cold, you could walk on its icy surface. Last year, it froze solid for the first time in a decade. Although, if you want to be extra careful, you could just take photos from the shore.
Hire your car from Avis until 14 December and earn a minimum of 9,000 Avios
BONUS Check out the view!
Flying fans and lovers of aerial photos, take note – if, like us, you're lucky enough to fly between Budapest and Madrid on a day with nice weather, over the course of the three-hour trip you'll be able to see the Croatian coast on the right side of the airplane, the Po Delta and Venice in the distance while flying over northeastern Italy and – close to Spain – the French Riviera and the exclusive locations of Saint Tropez, Cannes and Monaco. If you take pictures and share them on Instagram, don´t forget to mention us (@iberia)!
Remember that you can earn 15 Avios for every €12 of purchases in the Onboard Shop.