Tips for good luck: we talk to Álex Rovira, author of several best-sellers
With more than eight million books sold, the speaker Álex Rovira, an Iberia Plus member, chats with us about his travels across the globe after the presentation of his book Alegría, recently published by Zenith.
For many people, flying can be therapeutic. Why do you fly?
I almost always fly for work, but I also use airplanes when I go on holiday. For me, flying is a pleasure and I focus on listening to music that I like or thinking about something going on in my life. What's therapeutic about flying is that one has a space to find oneself again.
What's your most frequent destination, and what do you do on flights to pass the time?
I do an intercontinental trip once a month and that gives me enough time to catch up with new films and read e-books. The other day, for example, I reread and enjoyed the essays of Michel de Montaigne. He was the first contemporary essayist, a man who was lucid and far ahead of his time. And he turned his writing into a conversation with the reader. For me, reading Montaigne is always refreshing, stimulating and inspiring.
What destination would you recommend for someone to both find themselves and to get lost?
We find ourselves when we get lost, and that can happen without having to travel too far. I quite like travelling to Tuscany and I also travel a lot to London (I thoroughly enjoy getting lost in the bookshops and finding books of essays or stories that haven't been translated into Spanish yet).
You address the topic of luck in your book La Buena Suerte. What advice would you give to someone looking for good luck?
Preparation is key – training, education, reflection, dialogue, reading, a critical eye, a self-critical eye, humility. And it's only good luck if it's good for everyone, because there's no point in talking about a fortune that's not shared.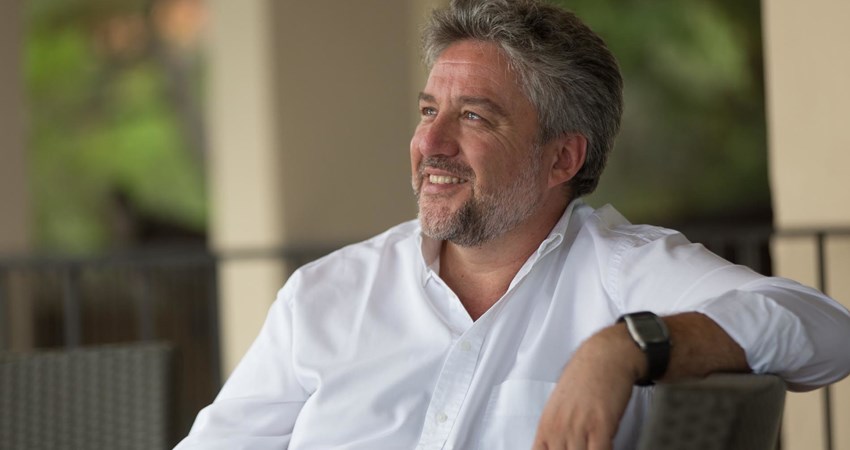 What led you to write your coaching books?
The joy of sharing knowledge that I've found helpful. However, I don't define myself as a writer. The books I've written have been a hobby and my purpose in writing them is to invite the reader to reflect and for me to share knowledge that I've found helpful. And if you ask me whom I should thank for this interest in reading and learning, it would be, without doubt, my father, Gabriel. For me, he's always been an inspiration due to the huge curiosity I always saw in him. Every week, he'd come home with several books that would end up on his nightstand. He'd read them just before going to bed, and at the weekend, and on holiday. From a very young age, he invited my brother, my sister and me to share the joy of reading. In that regard, he's most certainly been my biggest inspiration.
What learning experience was most significant for you while travelling for pleasure?
These trips serve to reflect, to stop the inertia. I think that there can be no reflection without quietness and, in that sense, the value of the trip is not just in its context and environment, but in the states of mind encouraged by new settings and dynamics that break with the habitual inertia.
What would you say is the most valuable human trait?
Without a doubt, the ability to love, understanding love as, firstly, the will to understand the singularity of the beings around us and their circumstances. Secondly, the action of caring (whoever loves, cares...full stop). And, thirdly, understanding that love as the will to build new realities and senses that are useful for the community. If love does not translate into transformative action, it's not love, it is a hollow proclamation and intention. Whoever loves, cares. The rest is just talk.
As an Iberia Plus Gold member, how do you use the programme in your day-to-day life?
Among the apps that I can earn Avios with, I use ElTenedor. And when I'm refuelling in some service stations I use my Iberia Plus card to earn them. And also when I use certain credit cards. You can earn a lot of Avios over a year if you incorporate the habit and are aware that you can do it with those other applications and agreements that Iberia has.
If you earned 200,000 Avios tomorrow, what would do with them?
Not long ago, I gave some Avios to my nephews and to a few friends, who used them for a trip to Seville. I truly enjoyed seeing how those points I earn on business trips can be turned into enjoyable experiences for the people I love.
What is the section that you enjoy reading most in the Iberia Plus magazine?
Without a doubt, Top Destinations. It's a window on potential future trips and presents places and venues that I probably wouldn't go to without the knowledge and detail I get from the magazine.