Travel Tips: the journalist Cristina Mitre's tricks for fighting jet lag and travelling comfortably
Cristina Mitre, an Iberia Plus member, is a journalist, speaker and running fan, which has led her to publish two books on running: Mujeres que corren and Correr es vivir a tope de power. We chat with her before she gets on a flight from Madrid to Lisbon, where she lives, and we ask her for some tips for travelling comfortably and looking out for our wellbeing.
You are pioneering the first social movement 2.0 of women's running in Spain with your "Mujeres que corren" project. What prompted you to create this initiative that empowers women so deeply?
There are women who – before they even put on a pair of trainers – already see before them a road filled with obstacles: finishing last, not being "good enough" or worries about what everyone else might think. And all this stops them from doing something as simple as putting one foot in front of the other, which is basically what running is. At first, with the meet-ups of female runners, all I wanted to do was show all of them that they could indeed run.
What is the most critical time an athlete can face in a race?
Getting to the starting line. It's quite difficult for me to get ready for a race, because – like many women – I have to juggle things to find time to train, so just getting to the starting line is a victory in itself.
For many people, running is a kind of therapy; do you think travelling and exploring the world might also be therapeutic in some way?
I think that getting out of the everyday rut, meeting new people and experiencing new customs is very enriching. There are other ways to live life, and that's something you realise when you travel and make use of all five senses.
Of all the sport-related trips you've taken, which one has inspired you most? Why?
Without a doubt, my last marathon in Boston, because Kathrine Switzer – the first woman to run as a numbered entry, in 1967 – was going to run it again, fifty years later. It was very important for me to be there to celebrate, because we women have won a lot of rights with our running shoes. Kathrine created a lot of pressure for women to be allowed to compete in marathons like the one in Boston (which didn't happen until 1972) and for there to be a women's marathon at the Olympic Games, which took place in 1984.
What is it you enjoy most when you travel for pleasure?
I even enjoy packing my bags, but most especially I enjoy long plane trips, because I love to think about all the free time I'm going to have to read, see and listen to all the many things I've been wanting to do without being bothered by anyone.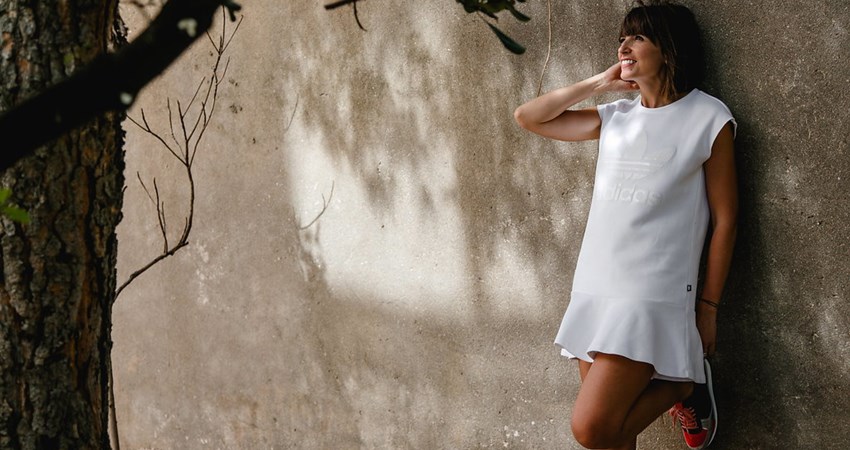 What's the first tip you'd share with our members for a long trip?
The most basic and important thing is to stay well-hydrated during the flight. And not just drinking water; let's not forget our skin. Airplane cabins are very dry – like a desert or even drier – so I usually carry an emergency hydration kit.
What products should you bring on board and what do you do to stay comfortable?
I usually carry a spa water mist, a serum with hyaluronic acid (a powerful moisturiser) and a sunscreen (ultraviolet radiation can hit the skin through the plane's windows), wet wipes (for washing up without having to go to the toilet), a mask, earplugs and some lip balm.
To be more comfortable, I take off my shoes and put on a pair of thick socks, compression leggings and a favourite shawl, just in case the air conditioning is blasting away. In airplanes, it's easy to get confused with your bags, so I use the bag-within-a-bag trick: I carry a large folding bag with my usual handbag containing all the important stuff like my passport, wallet, ID, keys and mobile inside so I know where everything is.
Where do you like travelling the most? Is there a particular destination you return to often?
There's no better plan than taking a trip! So, any destination is appealing to me. For work, I spend the day doing my own Lisbon-Madrid air shuttle, because I live in Portugal but my job is in Spain, so for me catching a plane is almost like catching a bus.
Imagine that you could use your Avios to fly to your dream destination; where would you go?
I'd love to travel to Argentina and Chile. I was in Buenos Aires many years ago, and it impressed me. I'd love to return and explore the country more thoroughly and, once I've gone that far, I'd visit Chile and the Atacama desert because it's relatively just a hop, skip and jump away. It's got to be amazing.
As an Iberia Plus Silver member, how do you take advantage of the programme in your everyday life?
I always try to collect Avios while I travel and also with my everyday spending. I use them almost straight away because I´m always looking for new flights. You have to be a real seasoned traveler to know your Iberia Plus number off by heart. And I know it like the back of my hand!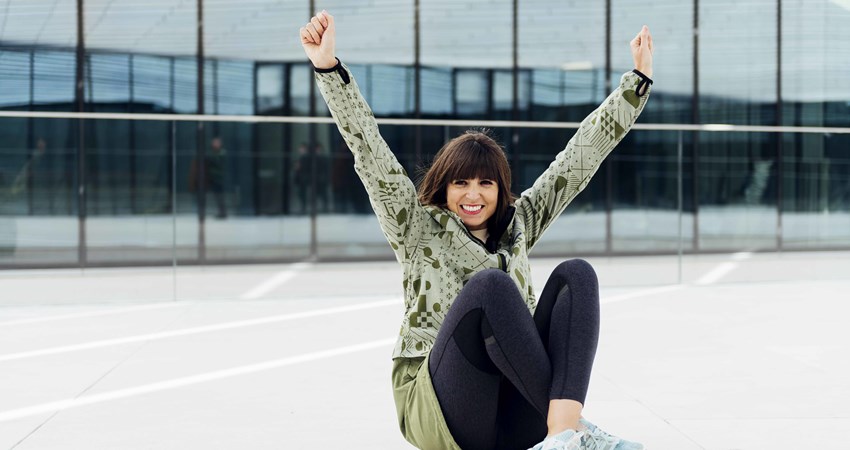 Credit [opening image]: Aitor Audicana