These are some of the new developments from Iberia for 2018
The fleet increases
2018 begins with the arrival of new aircraft: the A320neo and A350-900, with which Iberia will renovate its short- and medium-haul flights. The A320neo airplanes are notable for their reduced fuel consumption and low emissions and noise levels, while the A350-900s fuse maximum customer comfort with maximum operational efficiency. From this quarter until 2021, Iberia will add 20 A320neo aircraft and a total of 16 A350-900 aircraft to its fleet.
New VIP Premium lounge
In late November, Iberia opened the VIP lounge at the T4S satellite terminal in Adolfo Suárez Madrid-Barajas Airport. With 2,500 square metres, the new space has been designed down to the smallest detail and offers unlimited wifi and plenty of integrated USB power ports for electronic devices. In addition, the Velázquez lounge has showers, a play area for children, a rest area and improved restaurant services, with a wine shop with Spanish D.O. wines.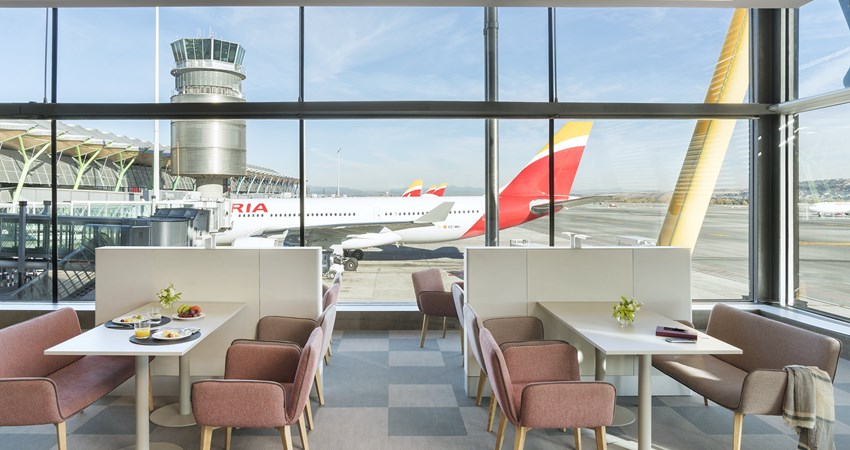 Iberia's presence at FITUR
From 17 to 21 January 2018, Madrid will host FITUR 2018, Spain's largest tourism industry fair. With an emphasis on the new technologies in this industry, Iberia will be present at FITUR looking to the future and driving the company's digitisation to offer its customers a differentiated experience.
Launch of the new Air Shuttle
The new Air Shuttle launched by Iberia in July maintains all of the service's advantages, thanks to a new agreement reached with Vueling for joint operation of the Madrid-Barcelona route. Travellers can now choose from a greater number of flights, and book and guarantee seats or enjoy the flexibility of open tickets. With 'arrive and fly', the boarding pass can be issued online from the time the tickets are purchased, or from 24 hours later for open tickets.