Javier Limón reveals how Volando came to be
The Madrid-born producer and composer – one of the great geniuses of contemporary music – shares his creative universe and speaks to us about Volando, the song he composed for Iberia.
Hero image: Alberto Saguar
You've worked with masters such as Paco de Lucía, Bebo Valdés, Diego El Cigala and Caetano Veloso. What is the best thing about what your production and record company offers?

I've always said that when it comes to art, quality is not subjective. "Quality" comes from the Latin qualitas, which refers to the qualities of a thing. Music has many, like tuning, rhythm, originality and texts. For me, these qualities are set, stable and last over time. There are other aspects, like eliciting emotion, making you laugh... but that's less objective and doesn't interest me as much. At Casa Limón, we always take the greatest care with both the quality and the qualities.
What artist have you felt the strongest connection to?

I've connected with a lot, but especially with Paco de Lucía. He's the one I've admired most. He was my idol when I was a kid, a great friend and then, eventually, family. I've got an almost surreal connection with my son Javi, whose stage name is Limón Junior. He corrects me and lectures me. His album hasn't come out yet, so I haven't included him on the list.
In collaboration with Iberia, you carried Paco de Lucía's last guitar to the hands of stars across the globe. Is flamenco a cultural ambassador?

Flamenco is the music of the Peninsula that the world finds most interesting. But for me, Spain's greatest cultural contribution in the 20th century was the guitar. Spanish guitars are sold worldwide. The most played instrument on the planet is a Spanish invention, and Spain – along with Argentina and Brazil, according to some – is where it's best-played and best-made. I realised that when I saw Iberia's film La Guitarra Vuela.
Now, you've written the airline's theme song.

The idea just popped up, like all great ideas. I was told that they were going to introduce the A350, and it happens that three minutes and 50 seconds is my favourite song length. Everything I do is based on writing songs and telling stories, so I offered Iberia to write a song and to invite students at Berklee (in Boston) and in all the countries Iberia flies to, to take part.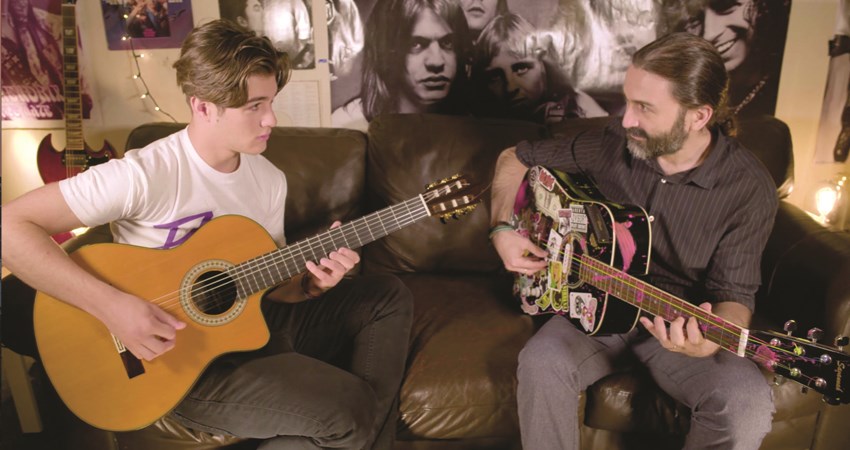 What were the qualities required for Iberia's song?

It had to be catchy (he laughs). As well as, of course, quality and global attraction, and it had to arrive at listeners' hearts on time. It had to fly – in the recording studio, when the tune stops being a computer project, we say: "It's flying, it's flying."
Is there a formula for success?

Fernando Fernán Gómez said: "Success is subjective." It's a feeling, not a fact. There are three aspects that are important to a song's success, and two of them don't depend on you. The investment in marketing – hardly romantic – and the quality of the tune. All we can control is making sure it's a good song – for me, that's success.
The thriller Everybody Knows by Asghar Farhadi was your latest foray into cinema. Do you feel comfortable in that medium?

I'm finding it more and more interesting, and am even using the camera. Whenever I've worked in cinema, it's been songs for films by directors such as Trueba or Almodóvar. I'm not as much an instrumental music composer by trade as I am a storyteller. Writing a song and making a film have a lot in common, and Farhadi's a man of incredible depth and humanity.
Though less-known, your facet as a teacher at Berklee College of Music is very important. What do you learn by teaching?

Berklee is the world's top music university, and its YouTube channel has more followers than any other university in the US. It's modern and keeps up with the new generation, and I am learning that fresh and new vision. I bring experience and roots to the table, but my students – many of whom are better musicians than I am – are the branches.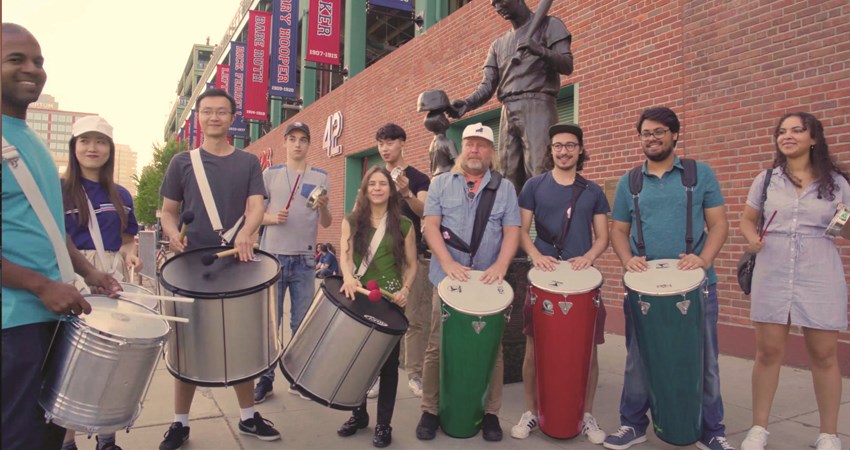 What's in the future of music production?

There's a change in technology that we'll have to adapt to. Today, some people listen to music on their mobiles, without earphones, by putting it up to their ears. Mixing has to take all these ways into account. I always think that being able to play an instrument well will be more appreciated. Everything's digital now and what's not digital will become more valuable.
Will there be fewer frontiers?

Some expressions, like humour, don't travel well. What's funny here is not funny elsewhere. But music, like painting and literature, travels very well. I'd like to make a film following the life of a song, from when it is composed and recorded to how it bears witness to so many experiences. Music has to travel.