Paco León tells us how 'Arde Madrid' came about
The award-winning actor, director and producer presents Arde Madrid, the long-awaited series about Madrid in 1961 with which he, himself, has rediscovered the city
Arde Madrid debuts on Movistar+ on 8 November. In this eight-episode series – shot in black and white – Paco León and Anna Rodríguez make peace with a story that needed to be told.
You were born after the 1960s in Triana in Seville. How did you come up with a story set in Madrid in 1961?
Anna and I were looking for ideas for us to work together on pay TV because six years ago we could see that it was going to be where more interesting things were going to be happening and where there would be more opportunities to create freely. Someone told us a funny story: in 1961, General Perón was a neighbour of Ava Gardner in Madrid, and when he'd practise his speeches, Ava would scream insults at him from her balcony. We began to investigate, and we found there's a fascinating period – a kind of Madrid Dolce Vita – that, due to the lack of press freedom and paparazzi, few people know about.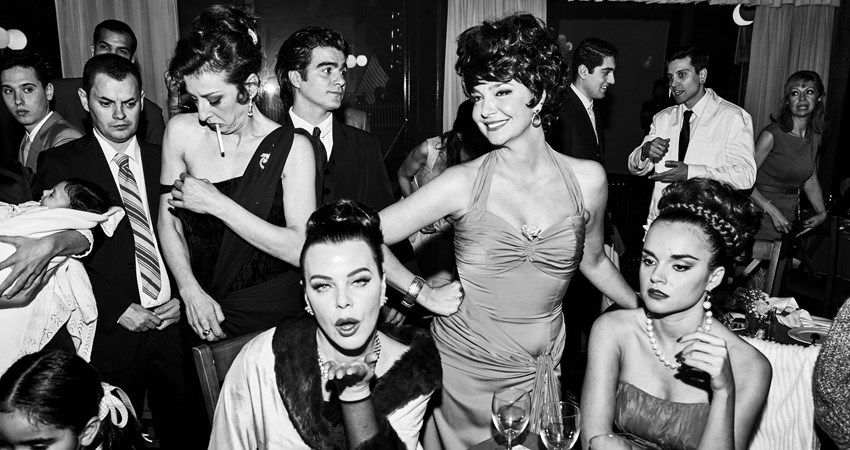 Do you think Madrid still has that touch of glamour?
That 60s Hollywood glamour? No. But I do think that Madrid is a party destination, with that unknown "dolce vita" we reproduce in the series, with the La Movida countercultural movement of the 80s... And it's still a very fun city today, with lots of options for going out, partying and different leisure activities.
You'd been living here for years. Has Arde Madrid caused you to rediscover the city?
Yes, I've been here 12 or 13 years, the same number as Ava Gardner lived here (he laughs). There's lots of legendary places and venues that are practically the same as in the 60s, like the Intercontinental Hotel, Chicote, flamenco venues like Villa Rosa, churro shops like San Ginés and pastry shops like La Mallorquina... all places she used to visit and which remain practically the same. And also classic restaurants like El Landó or Casa Lucio. These fabulous spots which still have that genuine old-time, honest Madrid flavour.
It's interesting that Arde Madrid recounts precisely that other side of the city, in this case ordinary folks, domestic service workers. Does history tend to forget these other, more real, stories?
To be true to history, that part had to be told. In one of the books we consulted, we read that there were three Madrids at that time: the Madrid of the offices of the political class and ministers, the Madrid of the miniscule flats of the poor just trying to survive – portrayed by Berlanga – and the Madrid of the penthouses, of the elite made up of foreigners and aristocrats living on another planet. The series reflects those three parts well: the female version of Franco, the domestic workers, and the Ava Gardner elite.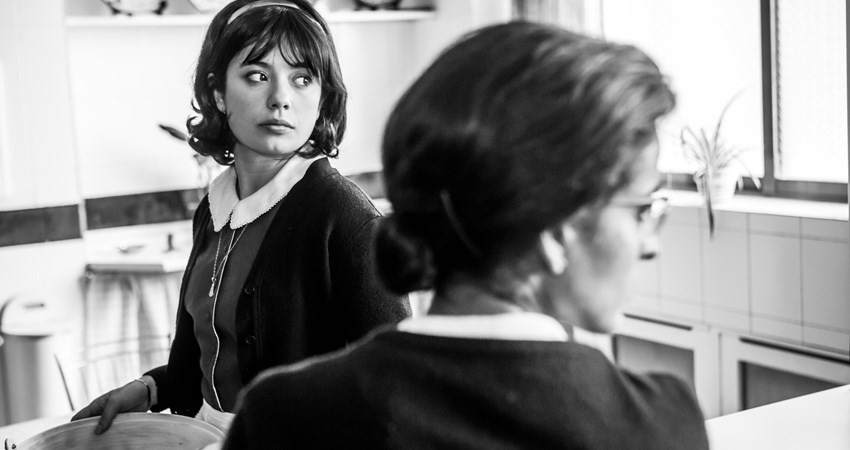 We were living completely under a dictatorship in the 60s. Does humour make it easier to tell the hardest stories?
For us, using laughter is almost unavoidable. We think comedy is the easiest genre for talking about real things. You can talk about very significant things through laughter.
General Perón and his wife were exiled from Argentina and came to Madrid. If you had to go into exile, where would you go?
To Argentina. We share a language and a very similar culture in all of Latin America. I can catch a plane and travel somewhere with 14 hours of time difference and I'm in a place that, suddenly, is extremely similar to Madrid. That's Buenos Aires. But I'm also very comfortable in Bogotá or in Mexico City; I really like Latin America.
When it comes to finding stories, do you get inspiration from travelling and exploring the world?
Yes, although I tend to talk about what's closer to home. In fact, the first films were about Seville. Kiki, al amor se hace is also very much Madrid, because I live here. Travelling is also good for meeting actors. Of course seeing different cultures is inspiring, but then I prefer the idea that talking about your town will make you universal.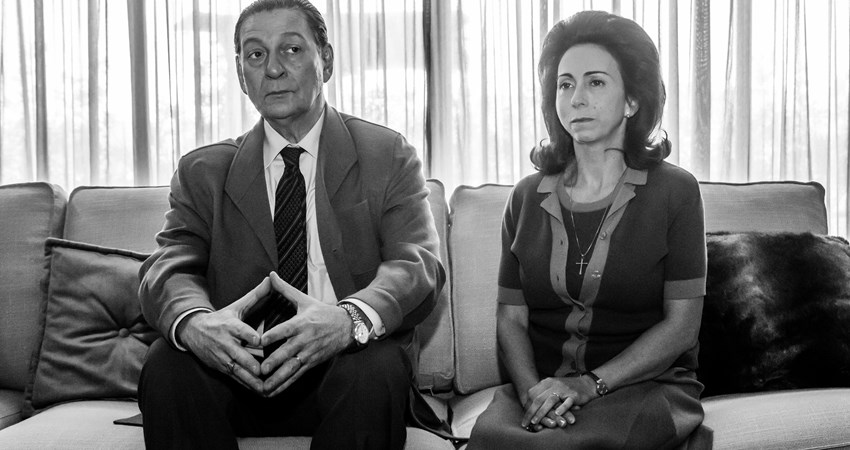 You belong to a generation of artists unrestricted by borders. The House of Flower series – which you are in – is an international hit, and Spanish series are also going far. What's the best thing about this cultural exchange for the viewers?
Until recently it was unthinkable for a local product to become a global one. This is thanks to the quality of Spanish series, but also to channels like Netflix. This allows us to work freely, to do high-quality television, and to create products that are different and not for free-to-air TV, which tries to please everyone. And there needs to be a strong Latino market that competes with British and US programmes. I think there's a lot of talent in both Spain and Latin America. There's a big audience for Spanish-language products as shown by House of Flowers, Money Heist and Elite. All of a sudden, a Spanish product is seen worldwide.
With the digital transformation and platforms converted into production companies, is television now up there with cinema?
I think that the lines between cinema and television are becoming blurred. Nowadays, there's very good television, in terms of both actors and production, and cinema too. And then there's the really bad stuff...
Series like Game of Thrones have piqued many people's interest in places like Seville, San Juan de Gaztelugatxen and Dubrovnik... does cinema or TV bring faraway places closer to viewers?
We certainly think so. It's such a shame that local and regional governments do not see it and promote it a lot more. Everyone knows cities like New York precisely because of cinema and how easy they make it to film there. Spain is a spectacular stage because there's a little bit of everything.
Should more film-making facilities be offered?
It's very difficult for us. It seems like we're asking for support, when it's actually the other way around. They should be the ones that see that, for example, Arde Madrid is a series designed to be seen outside of Spain. It's going to promote the city in a very specific way: with an Ava Gardner route. They know its impact and that it's interesting in terms of both culture and tourism.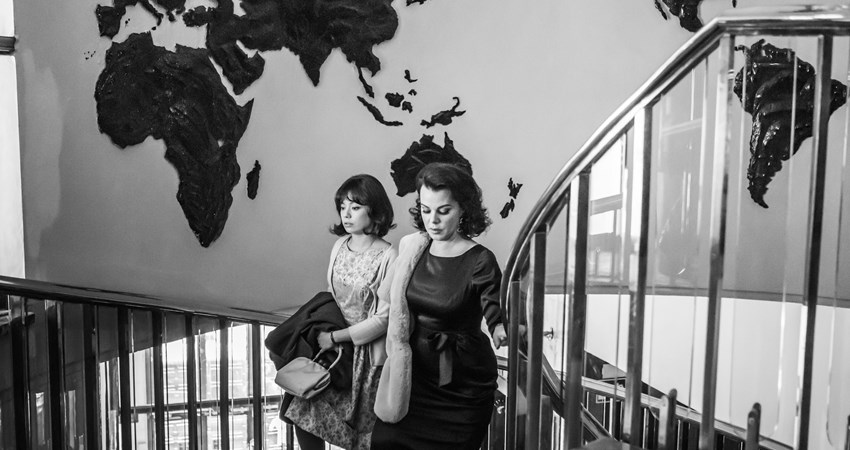 If there were an Iberia plane waiting to whisk you away to any destination you've seen on the screen when this interview is over, where would you go? Which film?
Something from the east, like the Japan of Lost in Translation.
Images from Jorge Fuembuena