A world of luxury on the Malecon
The Iberostar Grand Packard hotel – an icon in Havana – will reopen its doors and is offering Iberia Plus members an opportunity to earn 150 Avios every night they stay in it.
Havana, described and loved by so many artists and writers, is celebrating its 500th anniversary. Its Old Town was declared a World Heritage Site in 1982 and – besides being home to buildings as emblematic as Velasco Palace or the National Capital Building – makes time seem to stand still in its streets, which are filled with Colonial architecture and vintage cars.
A building from 100 years ago
The Grand Packard is located at the beginning of Paseo del Prado, on the edge of the Malecón in a historical building founded in 1911 that still retains two of its original facades. When it was remodelled, an upper floor was created using a pioneering glass and metal structure. It houses 321 luxury rooms and offers exclusive services in a unique environment.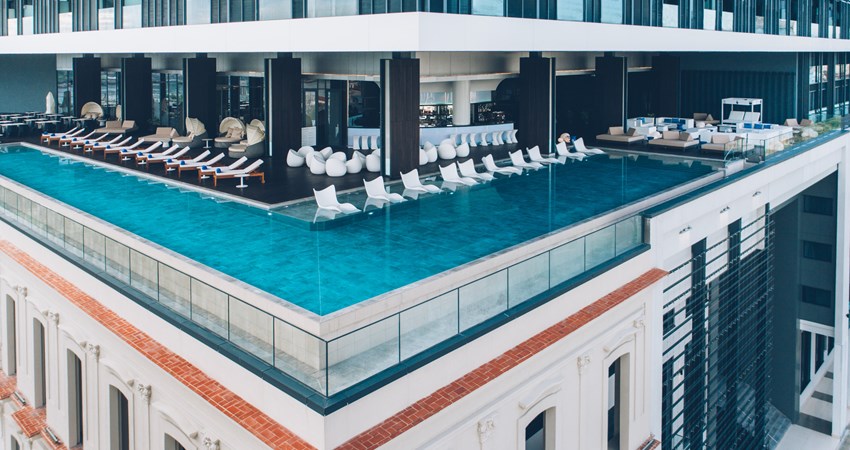 Discover the flavours of the Antilles
The hotel is also an ideal place for enjoying Creole cuisine and the best mojitos in the Old Town. It features six restaurants and three bars capable of pleasing the most demanding of palates. Its gourmet restaurants have menus defined by the intense flavours of Creole cuisine, the result of the melding of Colonial Cuban recipes and indigenous tradition. A tapas restaurant and a pool bar complete the culinary offer.
Mens sana in corpore sano
The Grand Packard is a place to disconnect, kick back and enjoy yourself. Besides a broad programme of musical performances and traditional Cuban shows, the hotel has a fitness room and targeted activities, a complete spa and several swimming pools. As it belongs to Iberostar's top category, it also has a large team of staff dedicated exclusively to each guest that tends to every detail beginning with the arrival of the guests from the moment they arrive at the airport.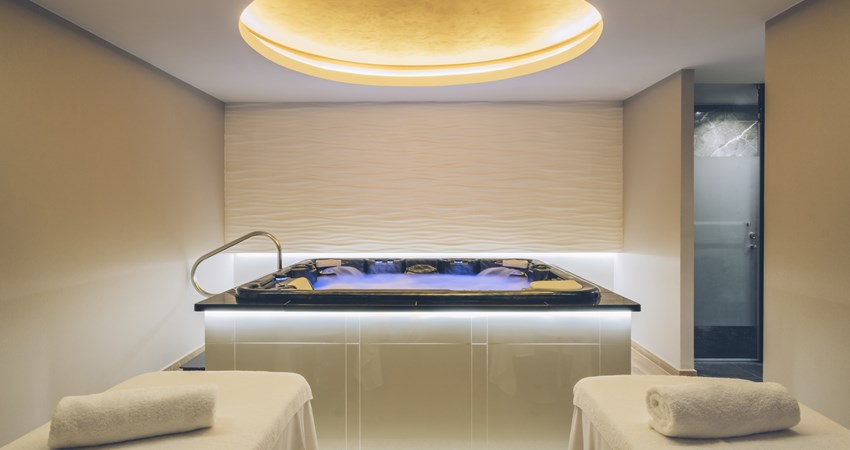 Experience the luxury
And customers who choose to book a Star Prestige room will experience an experience that starts with a delicate welcome and the best rooms in the hotel and ends with the possibility of late check out (subject to availability). It also offers access to the most exclusive areas of the hotel, a la carte restaurants or butler service, among other privileges.
Do not miss: your pillow menu, for Iberostar Grand Packard the most important thing is rest.