An unforgatable weekend in Bari
Bari is the capital of Italy's La Puglia, a magical place where history is reflected in the waters of the Adriatic.
Cover image: Alessandro Scagliusi-EyeEm/GettyImages
Architecture: Bari Vecchia, a historical tour through Bari's heritage
Its cobblestone historical centre – known as Bari Vecchia – is built next to the sea surrounded by a wall that whisks you away to Norman times. Its streets hide emblematic buildings including the mediaeval basilica of San Nicolás. The construction – which spanned the 11th and 12th centuries – is an example of Romanesque style, the same as the Cathedral of San Sabino, just a few steps away.
The mediaeval towers were placed along the coast to be used as a defence against the Saracen pirates. The Norman-Suebi Castle's towers are the most impressive, and reflect the influence of all the peoples who passed through it.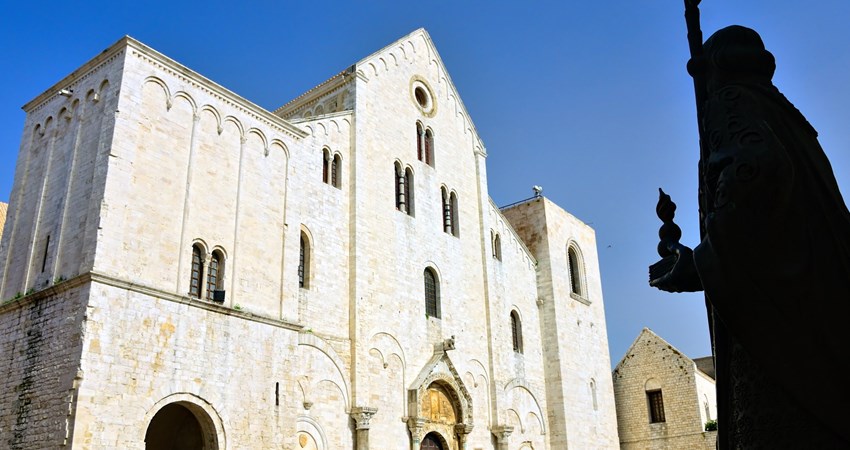 Gastronomy: Orecchiette, focaccia and seafood: not to be missed
La Puglia is a region filled with olive trees, almond trees and grapevines. As a fishing city, Bari's cuisine also includes a lot of seafood and fish, though never without the presence of the pasta so typical of Italy.
To really get to know Bari's rich culinary specialties, it's necessary to try its street food. Besides the focaccias, Altamura bread (with its own designation of origin) or Bari-style rice, of course there has to be pasta.
Orecchiette is a traditional pasta in the region known in Bari as "street pasta" as the locals still leave it to dry by the doors of their houses and then sell it at reasonable prices. Arco Basso is a good place to find this pasta; its original recipe is accompanied with turnip greens.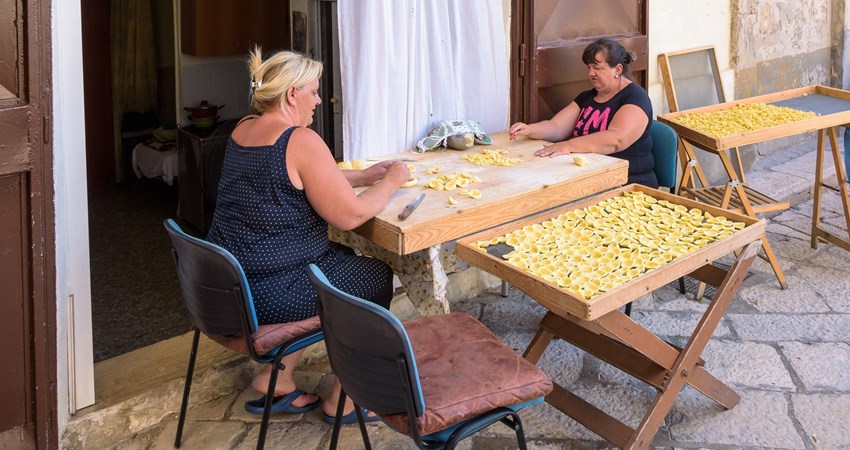 Sea: the turquoise coast
With one of the Adriatic's largest ports and its waters bathing the entire city, Bari has one of Italy's longest boardwalks. The local beach is Pane e Pomodoro and a drive along the coast will reward you with impressive views of the characteristic turquoise water. What's more, the small road crosses paradisiacal beaches usch as the Polignano a Mare (35km) – known for its cliffs – or Monopoli (44km), which is just as impressive, but calmer.
In addition, Polignano a Mare is famous for its caves. It's ideal to visit them in one of the boat rides offered locally.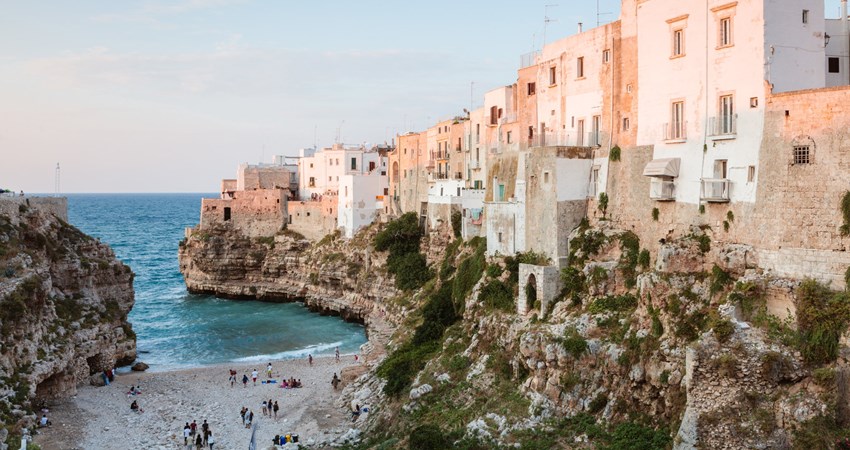 Shopping: Apulia's Little Milan
Sparano Via is a luxury shopping street par excellence. It's home to famous brands, independent Italian designers' shops and large chains such as Sisley, which belongs to Benetton. A less expensive option is Corso Cavour, also famous for its large number of artisanal ice-cream shops. The Market on Via Tommaso Fiore – which opens Monday mornings – is the best option for shopping for secondhand items, shoes and local handicrafts.
In the Fashion District – located in the Malfetta area 35 minutes from Bari – you'll find popular brands at the lowest prices.