Evidence of Rembrandt's life and work is everywhere in his hometown of Leiden, which is gearing up to commemorate the 350th anniversary of his death in 2019 with a series of major exhibitions and events.
The other city of the canals
Leiden, a Dutch city with the second largest number of canals after Amsterdam (consisting of 28 kilometres and 88 bridges), that's only a half-hour from Schiphol Airport and 12 kilometres from the sea. He was born opposite the Rhine, where today stands a mill similar to the one his father managed and a small square with a plaque and a sculpture of the artist as a child painting a self-portrait. His house was demolished in the early 20th century, but many places in Leiden remain from the artist's time, such as the Latin College where he studied history, classical literature and Latin, and the university, where he only enrolled for the benefits.

Gallery owner Marike Hoogduin organises private tours through the same streets the artist walked in the early 17th century.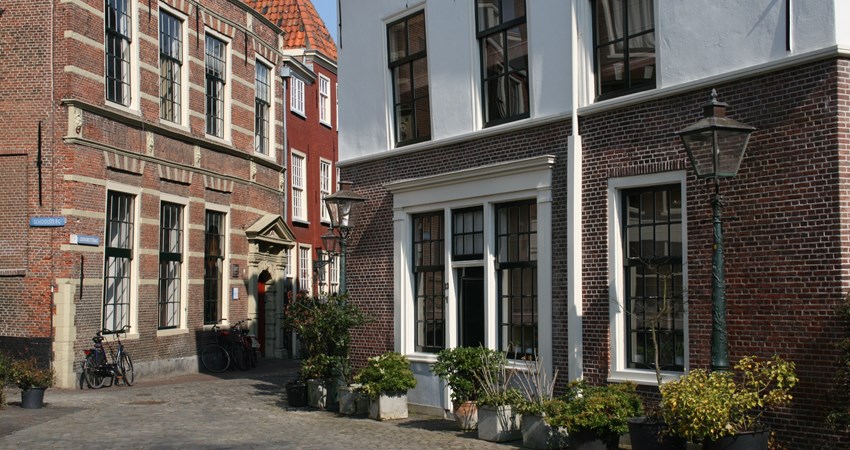 Leiden in the times of Rembrandt
The prosperous city had an extensive textile industry and its freedom of religion attracted Huguenots, Jews and pilgrims – English Protestant refugees who would go on to become the 'founding fathers' of America. Obama, Bush and Roosevelt are direct descendants of the families who lived in Leiden before leaving for the New World. The city's 1574 liberation from Spanish troops was still fresh in minds. The following year, William of Orange founded the country's first university, in Leiden, and with it the Botanical Garden, where the first tulip in the Netherlands – now a world leader in flowers – was planted in 1593.
From that period, we still have the Rapenburg mansions, St Peter's Church and the 35 béguinages in the old town.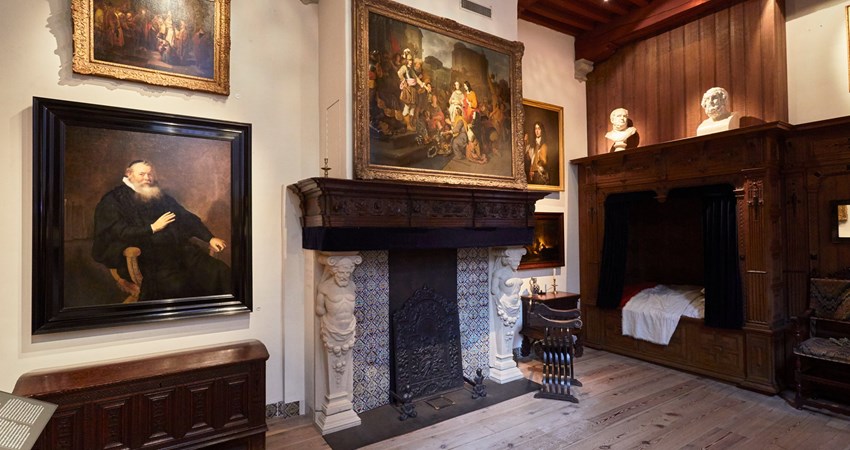 The celebrations that follow in his footsteps
These homes for "chaste" women, now social housing, retain their landscaped courtyards. The workshop where the painter learnt to mix colours and prepare canvasses is today the Young Rembrandt Studio. Here, visitors can watch a mapping video that tells the story of Rembrandt's 25 years in Leiden until he moved to Amsterdam in 1631. "We are using virtual and augmented reality techniques in the alley where he was born. There will also be reproductions of his works in the streets," says Mincke Pijpers, marketing director for the upcoming Rembrandt Experience.
De Lakenhal, the municipal museum, will reopen its doors in spring after a complete renovation. In November 2019, it will be the site of the Young Rembrandt exhibition, featuring many of the works the artist created in Leiden, including his first known painting. Before that, for his 15 July birthday, between two and three thousand people will form a portrait of the artist, which will be filmed from the air. But the Rembrandt experience can really be enjoyed any day in Leiden.
Saturday is good, because visitors can go to the Nieuwe Rijn market, listen to the local dialect at the vegetable stalls, eat raw herring and finish off the morning with a mug of ice-cold beer. That's what the people of Leiden did in the days of Rembrandt