We interview the world-famous interior designer Guille García-Hoz
Ingenious and fun, Guille García-Hoz is also one of Spain's most well-known interior designers. We spoke with this Iberia Plus Gold member about his recent participation in ARCOmadrid, his favourite destinations as a design fan and his favourite markets and shops for finding one-of-a-kind items.
You've just been at ARCOmadrid. Tell us about how you participated.
I designed the stand in the VIP area for Cervezas Alhambra in collaboration with the artist FOD. We used marble, wood, iron... high-quality materials. The result, which has an industrial vibe, is that you want to be in that bar.

Collaborations with artists and brands are a constant in your work – who have you worked with recently?
All the collaborations add up and enrich both sides. I've just collaborated with five artists: Alfonso Casas, Gonzalo Muiño, Brianda Fitz-James Stuart, Luis Parejo and Andrea Zarraluqui, who put their illustrations on a traditional Talavera two-handled glass cup.
When looking for inspiration, what countries or destinations entice you most?
When I travel, I want the country to leave its mark on me in a special way. This happens to me in Mexico – it's like a magnet, with an energy that means I'm never tired. I have a trip to Kenya planned and another one to Japan... I get anxious when I think I won't be able to travel to every country!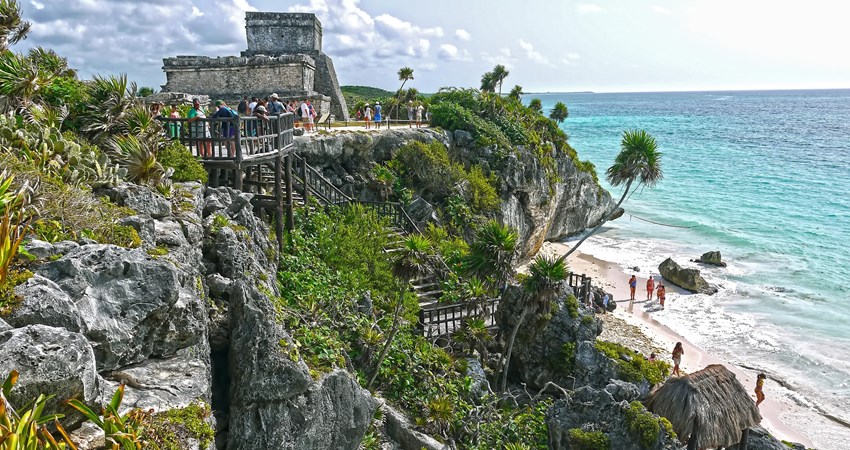 Just like there are sun and beach getaways, there are also urban destinations for design fans. What are your favourite destinations?
I've been to Paris several times, at fairs such as Maison&Objet. The city inspires me every time I go. The proportions of everything are nearly perfect. Also, Milan, where I've been in the Salone del Mobile. And Miami, where I'll visit Miami Beach Art Basel in December. It's very interesting because it's outside of my comfort zone.
Have you felt surprised in terms of design on any of your trips across the globe?
On a trip to Guadalajara, Mexico, I was amazed at the Cerámica Suro workshop. It was huge and had artists from the world over working with all kinds of glazes and doing installations surrounded by ceramic moulds. I was surprised to find myself in a workshop like that in a city in Mexico that wasn't very big.
Do you usually bring back mementos of your trips?
In the Mercado La Lagunilla in Mexico City, you can find amazing things, including furniture, dental plates, old phones... I've bought a lot of stuff there, including iron Mexican foosball sticks that I brought to hang on decorations. Also in Mexico City, in the Mercado de Sonora, I've bought animal heads made of resin. I like to bring items to my shop in my travels across the world, so that there's something of me, something special, in it.
Markets aside, is there a shop that you like in particular?
In Paris, I love Merci. In Milan, Spazio Rossana Orlandi. And in Mexico City, the Uncommon Market, in the Polanco district. Perhaps most interesting about interior design shops is that, all of a sudden, handcraft has become very popular. Many cool shops are rediscovering crafts and putting them in a place where they didn't used to be.
Last year, Iberia launched its new Premium Economy class, with more space between the seats and better reclining positions, among other advantages. As a traveller, what do you appreciate the most about cabin design?
There are a million details in the design that makes it more liveable and the experience pleasant so that you almost feel at home. On many long flights, even if you don't travel in Premium class, it's important not to feel closed in. Besides leg space, this is achieved with indirect lighting, which gives you the feeling that the ceiling is higher than it actually is.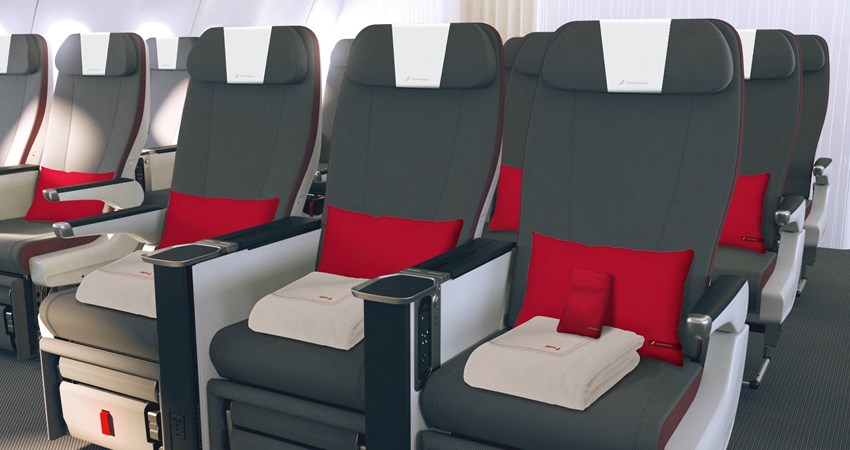 This year, Iberia is also receiving its first A350-900, the quietest and most advanced airplane on the market. As a traveller, how do you think design should focus on sustainability?
Design not only has to provide new ways of living, it also has to provide new ways of consuming. We mustn't talk about sustainability any longer. Everything should be sustainable by default.
The Iberia Plus programme has many partners with which you can earn or redeem Avios, such as Iberia Plus Gold. Do you use any of them in your day-to-day life?
At home, we'll let ourselves run out of petrol trying to get to a station where we can earn Avios. We also use American Express a lot. It seems crazy, but as you accumulate Avios, you gradually create the experience of the trip, so you find it more exciting.
And what is it that you appreciate most about being an Iberia Plus Gold member?
That it lets me earn Avios much faster and gives access to the VIP lounges. I love getting to the airport early so I can spend time in those laid-back areas, away from the hustle and bustle. You start your holiday relaxed before you even travel – it's fantastic.