This is how El Comidista explores gastronomy as he travels
With more than a half-million followers across social media, it's no wonder that people know Mikel López Iturriaga as the face of El Comidista, Spain's most important food website. A Bilbao native and a man of the world (making good use of his Iberia Plus card as he goes), Mikel talks here about food trends, what he tries when he travels and which places are best for exploring his city's food scene.
You're a journalist who hasn't always written about food – how did you end up being an expert on culinary trends?
I never thought of this as my calling or that I would end up doing it for a living. It happened kind of on the rebound. After years of writing about music, one day I decided to create a blog about food. The experience was so good that a year later El Pais's webpage called and asked me to do the same thing for them and that's how El Comidista was born.
How often do you travel and what's the first thing you want to try when you get somewhere new?
What I like most is traditional, home-style food. I was in Poland during Holy Week and I tried the pierogi (small dumplings stuffed with cheese or potato) and zurek (a traditional soup made from ryemeal). I look at guidebooks, blogs and ask questions on social media to find good places for traditional dishes. I always go to places that get lots of recommendations.
There's a lot of talk about the trend for street food at the moment. What's your favourite street food destination?
Southeast Asia. I've discovered amazing dishes that I haven't found in restaurants since, like a noodle soup I tried at a stand in Luang Prabang, Laos. The lady cooking it had a poster that said "best soup in the city", and indeed it was. In Thailand, the level is extremely high. I've never known any other country with so much variety and such high quality street food as Thailand.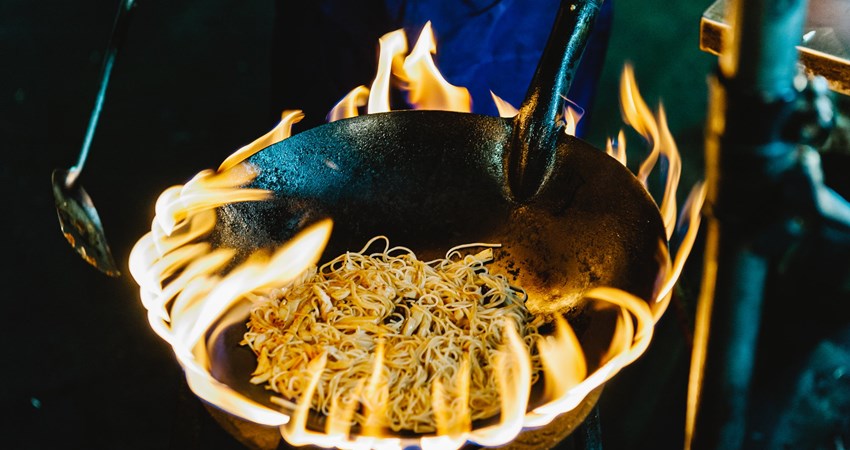 Is there a destination that surprised you by offering high-quality street food?
Naples. It's amazing how well they do the fried foods sold for takeaway in little establishments. The deep-fried pizza is sensational and the standards for pastries are very high, with sweets such as baba and sfogliatelle, a multi-layered pastry that is simply divine.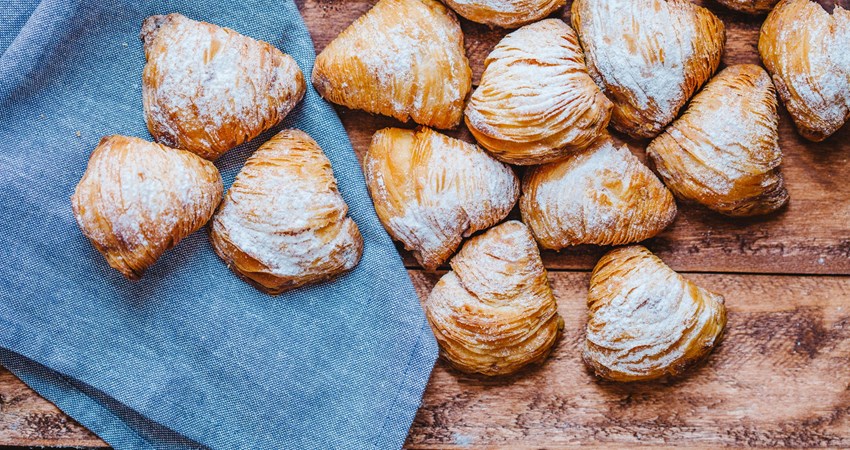 Which city do you suspect might be tomorrow's big gastronomic destinations?
Japan. I don't know any country where you eat so consistently well. It's rare to feel disappointed there. What's more, the Western world is becoming increasingly familiar with Japanese cuisine, and dishes besides sushi – such as ramen (actually a reinterpretation of a Chinese soup) – for example.
Peru is also becoming a first-rate culinary destination. It's got a very particular native product with Japanese and Chinese influences, which puts its cuisine in a different league.
Besides Peru, can you think of any other Latin American countries that will be big news in terms of gastronomy?
Logically, Brazil is a strong candidate due to its cultural mix and size. They've got things like the "jungle pantry", where they're discovering new ingredients for us. And in the country's northeast, the African and Creole influences are very interesting.
As a Bilbao native, could you recommend three places to explore the best of the local cuisine?
Alameda, a bar in the Indautxu neighbourhood is a classic and unpretentious spot. Its felipadas are iconic sandwiches with lettuce, mayonnaise, anchovies and hot sauce. For fine dining, I'd recommend Nerua, the restaurant in the Guggenheim. It presents the finest regional cuisine with few adornments, which is primarily focused on the essence of the food to create cutting-edge cuisine. It's one of the best fine-dining experiences I've had in my life. And, of course, tortillas are exceedingly well-made in Bilbao. For an authentic Bilbao experience, I suggest a cup of café con leche and a tortilla at Izaro or Nashville in the morning.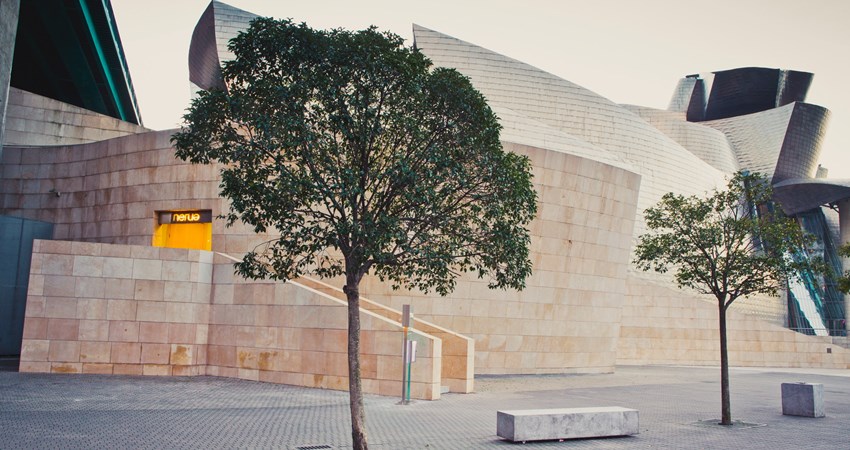 You've just hosted a programme on LaSexta on which – among other things – you invited some foreign correspondents to Spain to sample offal dishes. What's the strangest thing you've eaten in your travels across the world?
On the Venezuelan plains, I caught a piranha, roasted it and ate it. And in Japan, I stayed at a Buddhist temple in Koyasan where the 100 per cent vegan food was served in ten different dishes on a tray. Everything was done so peculiarly that it was impossible to figure out what you were eating.
Iberia has upgraded the gastronomic offering in its Premium Lounge in the satellite terminal at Adolfo Suárez Madrid-Barajas Airport, with the idea that many of the passengers on layovers will get a good first impression of Spain through its cuisine. What would you recommend to travellers on layover here in Madrid?
To get to know Spanish cuisine, you've got to enjoy an aperitivo (snack) with a glass of vermouth. Have a glass of wine or vermouth along with some pickles and crisps. The social ritual of the aperitivo is very nice compared to other places.
The Iberia Plus programme has several gastronomy-related partners, such as KlubKviar, ElTenedor and Platea. At the latter, visitors can taste the offerings of several chefs. Have you been to Platea?
Yes, I visited Platea some years ago and I loved a squid sandwich that I tried at Chef Marcos Morán's stand. I never much cared for that dish, but it's becoming popular again in Madrid.
As an Iberia Plus member, how do you usually earn Avios? And what do you like to use them for?
I usually earn Avios by booking flights on iberia.com. And I usually use them on short flights to see my family in Bilbao.
Images credit: Ainhoa Gomà