Music all around: we interview the singer Javiera Mena
After releasing her album Espejo and touring London, Berlin and Paris, the Chilean singer Javiera Mena – one of the most important singers on the Spanish-speaking electropop scene – is in Spain now, at the height of the festival season. She'll perform at Primavera Sound, Tomavistas and – on 28 July – at Low Festival. We spoke with this Iberia Plus Classic member about music, places to go dancing in Santiago, Chile, and inspiration around the world.
How often do you travel and what countries do you visit most?
I've just released my album Espejo and I've flown a lot between Santiago, Madrid and Buenos Aires. I had a layover in Madrid before Barcelona, where I recorded part of the album and the videos.
This summer, you're on the list of performers at a lot of of festivals in Spain. Which one would you recommend to people travelling to Spain?
There are so many good ones... I'm not a fan of mega-festivals, so I'd recommend Paraíso, in Madrid. It's been some time since I've seen a line up like that, higlights are Kelly Lee Owens and Róisín Murphy.
Chile is a very interesting destination for young people wanting to travel using their Avios. What season is best for seeing live music?
I'd recommend going from September, when spring begins and we celebrate the national holidays. I really like the events put on by Fauna Group. The next one is going to be in November: Fauna Primavera. Nathy Peluso, Lorde and a lot of DJs will be performing.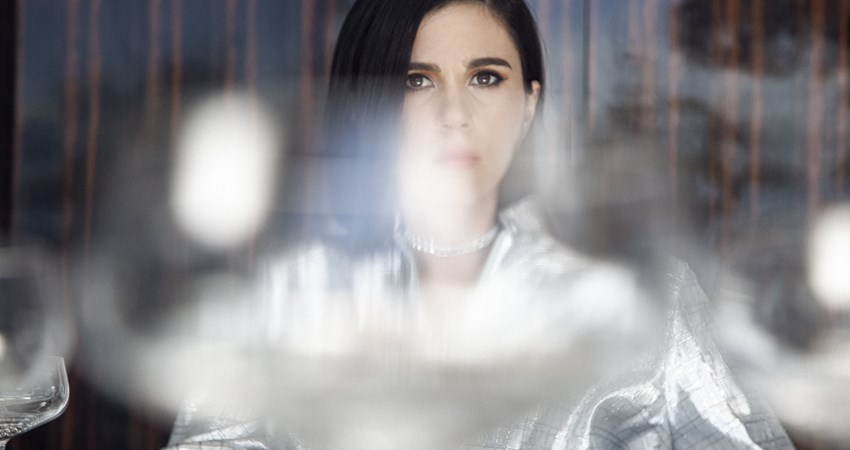 As a native of Santiago, what places would you recommend to go dancing in the city?
In Santiago, people tend to organise parties in different places; there isn't the same culture of clubs as there is in Madrid. It's more like friends getting together and organising a party, like the Plácido Domingo street party that happens some Sundays, where several DJs play. In terms of indoor venues, Bravo 951 is great for dinner and listening to music; Illuminati and Soda are two clubs featuring pop and new music in really fun environments.
And in other destinations in Latin America?
There's a place called Casa Brandon in Buenos Aires. They've got bands playing live, the music is very good and they also organise cultural events.
Is there a destination where you find inspiration for your music?
I recently went for the first time to Goiânia, in the middle of Brazil, and I felt an enormous musical influence.
And any whose music scene has surprised you?
That happened with Spain the first time I came in 2007, when I was the opening act for Kings of Convenience. There's a lot of well-connected producers and artists from different countries, and from Latin America as well. That makes it rich in terms of sound.
Iberia's in-flight entertainment tries to reflect the best of Spanish-language music and has a channel dedicated to Indie music in Spanish. When you fly, what kind of music do you listen to?
When you're flying, no one distracts you, so I take advantage and listen to entire albums of any genre, old ones or recent releases.
Have you ever composed a song while flying?
I compose a lot while flying! There's songs on my latest album, such as Espejo or Todas Aquí, which were created on plane.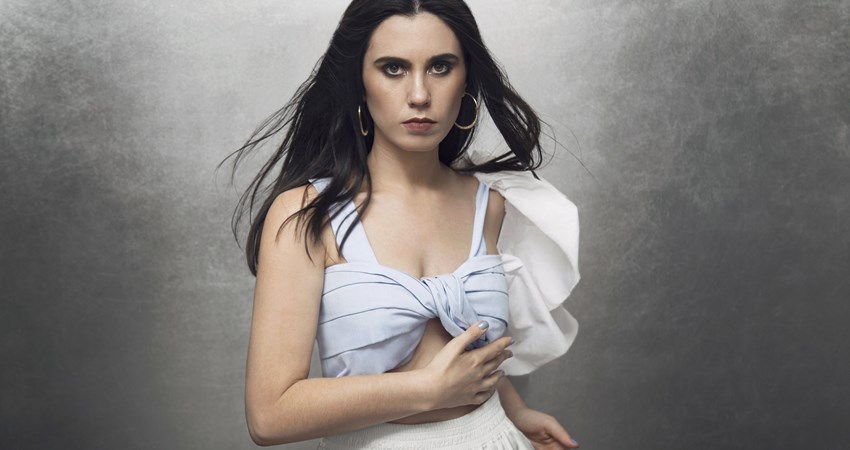 Which Latin American country do you think is setting the pace for the music industry?
As an industry, Colombia is a leader in urban music, although Chile offers something different, with less-commercial music. Since we're isolated by the Andes, that lack of ambition gives it something special.
What Chilean artists would you recommend?
From my generation, I'd recommend Gepe, Camila Moreno, Alex Anwandter, Francisca Valenzuela... there's also newer stuff, such as Tomasa del Real, Mamacita (a DJ who plays house), Gianluca and Alejandro Paz, a DJ from the label Discos Pato Carlos, who makes very nice music.
Musical instruments belonging to Iberia Plus Silver, Gold and Platinum members are included in the baggage allowance. When you go on tour, what do you take with you?
As a musician, I'm always overweight with my baggage. In my carry-on, I have two computers, microphones I can't check because I have to carry them on me, sometimes a keyboard...