New developments in the company for this autumn
Our new airplanes, future uniforms and the latest passport control system are now in place. What's more, Iberia is the official airline for the South Summit, a leading start-up conference in Europe.
Teresa Helbig to design Iberia's new uniforms
Teresa Helbig is the designer appointed by Iberia to dress more than 6,500 ground and flight staff. Winner of the Best Collection Award at the Mercedes-Benz Fashion Week Madrid, the National Best Designer Glamour Award and the Prix Marie Claire New Designer Award, Helbig has created a uniform that combines style and functionality. It is an elegant design that also emphasises comfort, giving employees complete freedom of movement.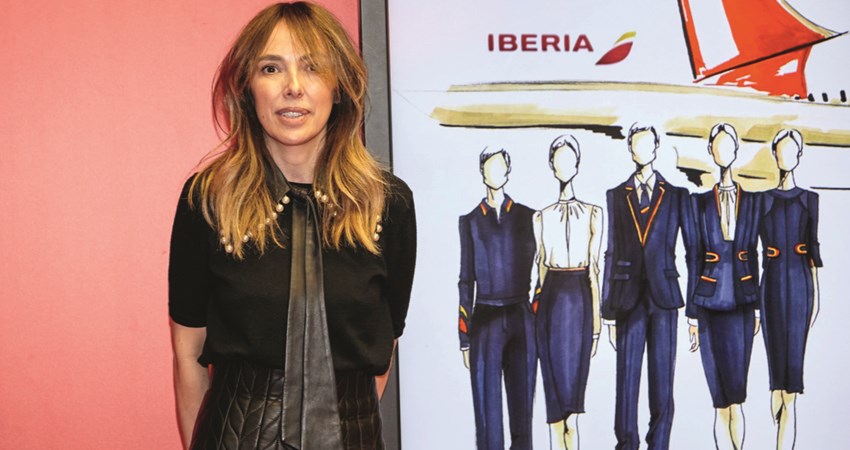 Discover the new A320neo
Iberia has received the first two A320neo for short- and medium-haul route, and they have been named, respectively, Patrulla Águila and Getafe, Cuna de la Aviación Española. The planes have a capacity of 186 passengers and offer extra comfort, with wider aisles, USB connections for all customers and a much quieter environment. In Economy class, the seats are lighter and more comfortable. Business class features reclining seats with power outlets.
They are also much more efficient – the sound footprint is reduced by 50 per cent, each airplane emits 5,000 tonnes less of CO2 per year, as well as 50 per cent less NOx.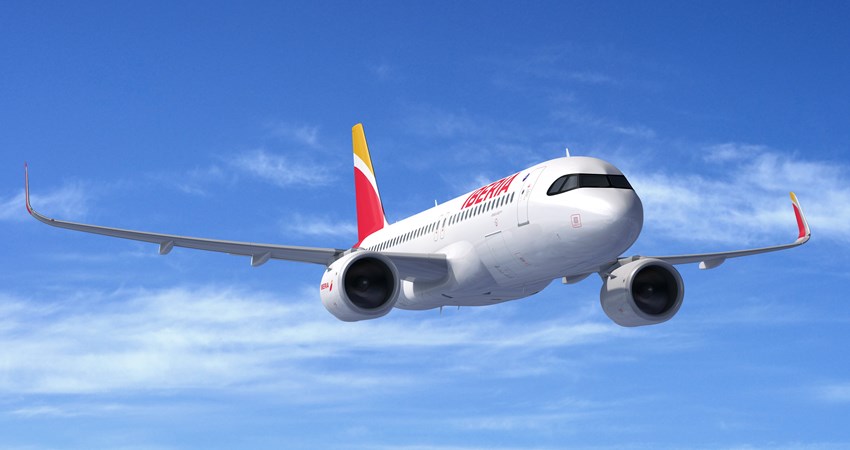 New passport control
Four hundred and fifty Automatic Border System (ABC) booths have been installed at airports in Madrid, Barcelona, Gerona, Palma de Mallorca, Alicante, Malaga and Tenerife.
This means a safer and more rational, streamlined and comfortable process for citizens of Schengen countries entering Spain from outside this area. They will be able to pass through the control in 20 seconds or less, and without any need for intervention by agents.
The A350 flies to New York
From this month, the two daily flights to New York offered by Iberia will be operated by the new A350, the most modern model of aircraft on the market. The many improvements include more space for customers, more room for hand luggage, draught-free air circulation, cabin air renewed every two minutes and seven temperature control zones.
Fly to New York from 34,000 Avios return
Iberia, official South Summit airline
The South Summit is the leading meeting place for the start-up community in southern Europe.
This forum in Madrid, from 3 to 5 October, will bring together start-ups, investors and corporations. Many of the start-ups in attendance are part of the travel sector or other business areas that Iberia is focusing greater attention on, in terms of innovation, including payment methods, in-flight entertainment, business procedures and airline operations. Iberia's participation is part of its horizontal digital transformation project, and the company will also offer discounts to conference attendees. Iberia's main objective is to boost innovation and to give a boost to start-ups.