Meet Paula Bonet, the Spanish painter who is shaking up social networks with her art
In a world where art has transcended museums and adapted itself to all kinds of formats, the Castellón-born painter is one of the Spanish artists who best connects with her fans via social networks. With almost 250,000 followers on Instagram, nearly 375,000 on Facebook, and a very active sharing of her oil paintings, murals and travelogues, Paula Bonet is finalising details for the release of her book Roedores (Literatura Random House) and for the exhibition Por el olvido, a tribute to Latin America and its literature at the Pepita Lumier Gallery from 21 September. We talked with this Iberia Plus member about art and her travels around the world.
You've been at the Madrid Book Fair and have exhibited in places like Berlin, Porto and Miami. How often do you travel and what countries have you visited most?
I usually travel for work, increasingly to Peru, Mexico and Chile. I arrived in Santiago when I was 20 and the city embraced me. I feel like I have a parallel life there with friends, work... I can shut myself up in Taller 99, which I've been returning to a lot since 2015 and is my perfect retreat.
It was in Santiago where you produced a mural honouring Gabriela Mistral at the GAM and one you dedicated to the painter Roser Bru on the front of Spain's Cultural Centre. What destination would you recommend to globetrotters for a good look at urban art?
I was stunned by the graffiti in Berlin. There are neighbourhoods that are covered from top to bottom, and the quality is mind-blowing.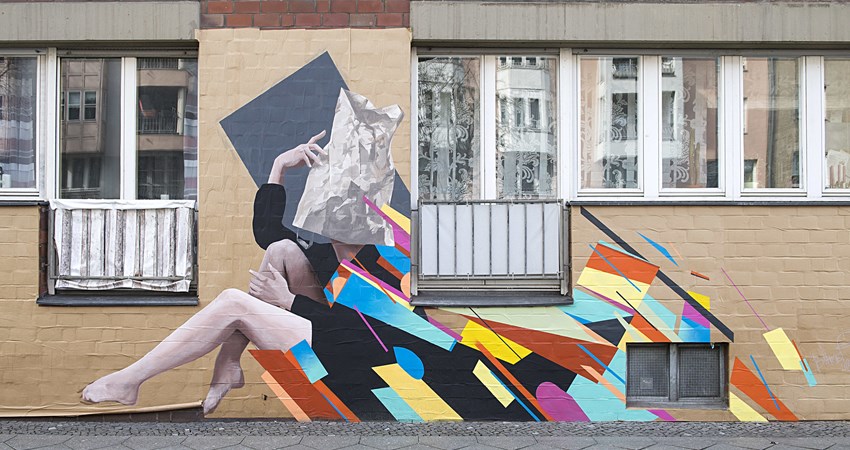 And what about a cultural centre, gallery or museum that surprised you on your travels?
I really liked the Museo Violeta Parra in Santiago, Chile; she was a very strong woman who worked in a lot of media. The GAM and the Bloc illustration gallery are also very interesting. And although I've gone only twice, I also really like the La Moneda Cultural Centre.
During your career, you've paid tribute to great names in film and international literature, like the filmmaker François Truffaut and the writer Roberto Bolaño. What other artists have influenced you?
I love the German Gerhard Richter because he's got a very broad palette of graphic concepts and I like how he works with blur. I also like the work of the South African Marlene Dumas. It's very intense; she does a lot of abstraction based on figuration. Velázquez is the best master painter and the dialogue you have with him is wonderful; as a person, he was very ironic and very critical. And Goya, too, for the evolution of his work.
And what do you think that today's Spanish artists and contemporary art express about Spain's culture?
Wow... I could write a thesis about that! Some artists are very critical and do very powerful work; others are more complacent. I see a lack of critical and committed people who put their work first and use their talent as a tool for communication.
As an ambassador for Latin American culture, Iberia has sponsored the Apertura Madrid Gallery Weekend event. Is there a Latin American artist you'd recommend seeing as a good ambassador of art and a link between cultures?
The work of Nico Munuera – a Murcia-born artists whose work will be presented at the La Caja Negra gallery – has been working with the synthesis of shape since the beginning of his career. He touches and moves spectators with the purest essence of graphic representation.
Your experience as an artist has led you to visit several destinations in Europe and Latin America where you have travelled using your Avios. Which one would you recommend for a getaway or trip focused on art?
The places I've visited where I've soaked up the most art have been New York, London and Amsterdam. I spent a lot of time visiting museums and galleries. But for inspiration, there's nothing better than talking with people on the street and with artists in places like Punta Arenas and the Atacama Desert in Chile.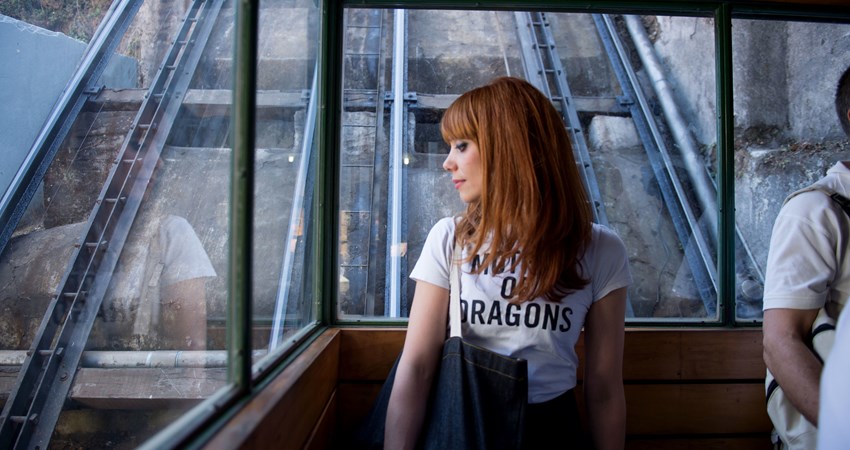 Is there one particular destination where the art scene has surprised you?
That's hard to say... maybe Berlin. I didn't expect such a heavy cultural vibe.
When you travel, how do you find inspiration?
I don't usually go to museums when I travel; I'm more interested in the land and contact with the people living on it. Sometimes I'm short on time, and I prefer to use it by participating in the culture of the people, like the culture of food in Peru.
Are there any destinations or trips that have inspired you to paint?
I've started painting travelogues; it's a way to get very connected to the place. In Jerusalem, for instance, I found everything exciting; I portrayed it all! I travel to Chile frequently, and I've already done three volumes with drawings. On my last trip, I discovered the work of the printmaker André Racz, who was exiled to the US and then fell in love with a Chilean woman and moved to Santiago. If I visit a country in a bit of a hurry, there's nothing better than discovering personal stories to inspire me to paint.
And what museums or galleries would you recommend to someone visiting Spain?
In Madrid, Matadero. If they're travelling to Valencia, the Pepita Lumier gallery and the Bartleby bookshop. In Barcelona, the CCCB and Lliberia Calers, a place for reflection where interesting things are always happening, from book launches to performances and activities.
And a Spanish artist to discover?
I've always thought that cooking has a lot to do with painting; I mean in terms of technique, content and form. So, I'd recommend the cook Quique Dacosta; he truly has a relationship with the two disciplines.
Images from Noemí Elías