Alfonso Cobo has revolutionised the art of story-telling on social media
Alfonso Cobo – one of the world's most influential people under 30, according to Forbes – explains how social networks have changed the way we travel.
What is Unfold?
It's an app that lets you create stories for Instagram, Snapchat or anywhere where the user might want to share them.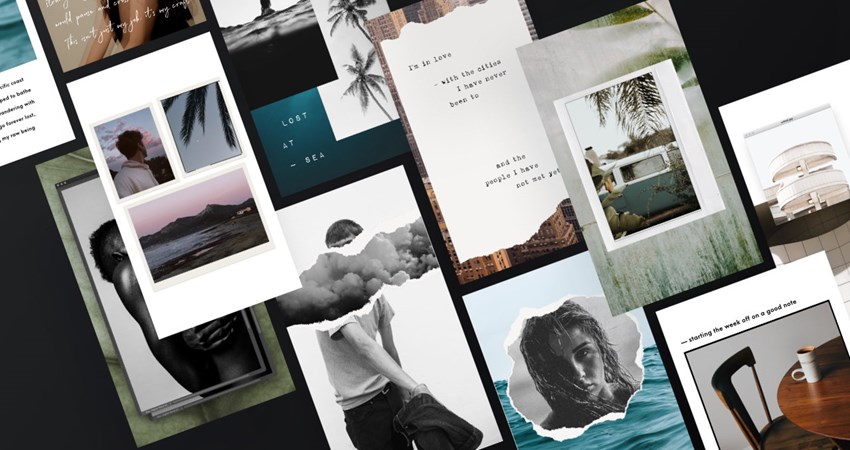 To what do you attribute Unfold's rapid success?
People need and want to express themselves. Stories are a new way to share content. Although it's a more ephemeral content, social media users want to give their stories personalities, and our templates make it possible to draw in attention and tell them in a way that's different. They reach people in ways that used to be impossible.
You've also become one of the world's most influential entrepreneurs. Does anything scare you about this?
Scare me? No. I just think it gives me more responsibility because – since I have a platform with more than 25 million users – I have a bunch of responsibilities I didn't have before. For instance, there's the issue of privacy or of saving data, or even of listening to users to truly understand what they want. Having a company with a brand is also quite influential, and the type of companies we collaborate with or the campaigns we launch puts a bit more pressure on what we do.
What would you like to use this influence for outside of the business context?
We've seen, for instance, journalists in Syria telling the conflict through Unfold and organisations launching campaigns to defend human rights. There were also some very devastating fires in California, and people were sending helpful messages through the app. Seeing these kinds of stories and how people connect around very human issues motivates us greatly.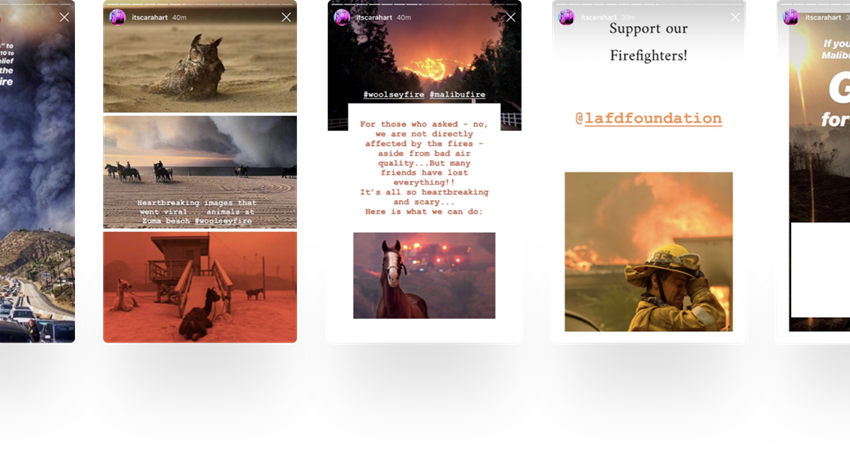 Of all the users who have used these templates, who has surprised you most?
We've seen all kinds of people. Everyone from celebrities to the White House send their messages through Unfold. Every day, some Instagram user sends me stories that someone created with the app, and I'm always surprised and happy to see the different ways people use it.
Where would you set the boundary between reality and the stories told on social networks?
You have to be careful because it's a filter of one reality. For instance, my followers see my life on social networks and, on the surface, they see how everything is going great and they don't see my hard work, or the days I feel down or all the bad stuff there is behind the camera. I never post anything while travelling because I want to experience the moment – I don't want to worry about my followers seeing it in real time. When I get back, I create the story and then upload it. That helps me to summarise my thoughts and analyse them and my emotions and, at the same time, experience the moment.
Have social networks changed how we experience destinations?
Yes. I think that firstly, in terms of influence, we see people travelling to specific places and then those become trendy. An example of this is Tulum, Mexico. Five years ago, no one had even heard of it and now everybody wants to go there. This has happened thanks to influencers, social networks and stories. It's curious how social networks can influence one place or another. It's also somewhat positive because you go to places you never knew existed and you can also connect with people who are very much like you.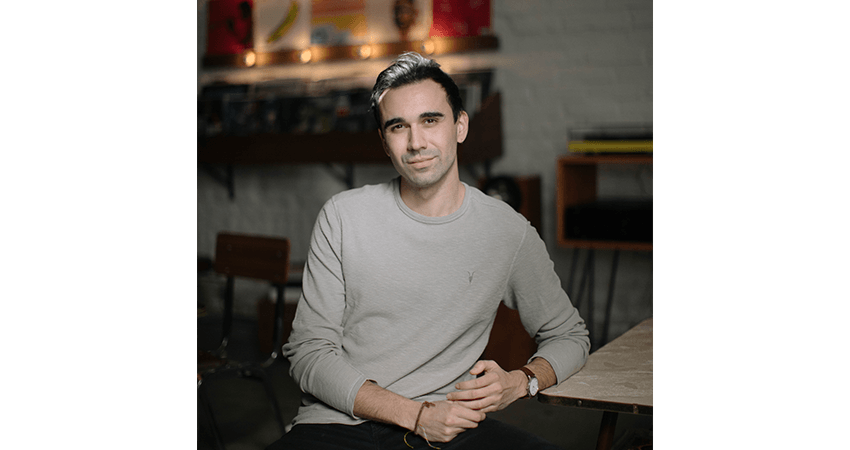 So do you think some cities are more 'Instagrammable' than others?
Yes, yes. I've just returned from Iceland and I've already seen the photos I've uploaded many times before. That's what's inspired me to go to that place and take my photos.
With such rapid changes taking place, where do you think that the digital and social media worlds are headed?
I honestly believe that very soon there will be a movement aimed at disconnecting a little and being less connected to the networks. We are seeing how social networks can affect a lot in terms of mental health. Companies must also realise this and be responsible enough to set limits. I think there's going to be a movement about raising awareness of mental health and social networks and of alternatives to being disconnected.
Why New York?
I'm one of those young people who had to leave in search of opportunities and, ultimately, I've found what many call the 'American dream' and I'm trying to take advantage of it. I hope to return one day.
What do you think Spain could do to help young talent stay?
They really need a bigger commitment to young people and the immensely creative ideas that Spaniards have. I think that they're not too committed to culture, either, when it is actually very linked to innovation, and they should be committed to diversity. If they stay with 'the usual' and don't open up to new ideas, they'll never innovate. Spain – especially when it comes to education – needs to open up a bit to new ideas and see things differently.
Do you think that the fact that the digital world is gaining on the physical one makes it easier for local talent to reach across the world?
Yes. There will be more and more people working from home or from anywhere in the world. That will lead to there being talent around the world, not just locally. When you can hire people from across the globe, there is more competition, but also more opportunities, new types of work and more flexibility. I think that it is also a good opportunity for young Spaniards to open themselves to new lands and to understand that Spain is a great place to undertake a project.
What trip in a story has remained in your memory?
There was an association here in New York that fought for human rights and was trying to get the attention of its users to get them together and have a demonstration in the street to fight for these rights. I thought it was very special, because it created a social movement through the networks.
What does one of the world's most influential entrepreneurs (one of Forbes' '30 Under 30') always carry when he travels?

A notebook and a pen are always handy to jot down ideas because you never know where you won't have the internet.
Also see the Forbes World's Billionaires list
Portraits by Joseph Fox