Perfect pairings for the holidays
Renowned wineries scattered across Spain offer their best signature wines, as well as limited editions and big-name labels for pairing at the culinary celebrations that finish off the year.
Amontillado: start at the beginning
Fino Perdido is a different but balanced wine: a long-aged (eight years) fino that has gradually lost its veil of flor and incorporated the qualities of an amontillado. This limited edition will overshadow the aperitifs, including the salad with smoked or Ibérico products that it goes so well with.
Dishes that hit you like a Toro
The River Bajoz near Morales de Toro in Zamora lends its name to this exclusive Gran Bajoz, whose small production comes from old vines. Its grapes are harvested by hand in late September when the ripening conditions are optimum. It's perfect for enjoying with modern cuisine dishes, but also with hearty starters.
Red wines for true colours
Altos de Tamaron Reserva is a full-bodied wine that harmonises perfectly with all kinds of red meats. The grapes come from 40-year-old vines that produce a maximum of four or five small bunches. Another good choice is Muga Reserva Selección Especial 2015, which is made with indigenous yeast in oak tanks. Fining it with fresh egg white and then 12 months of refining in bottles give it the ideal personality for pairing with any high-quality meat dish.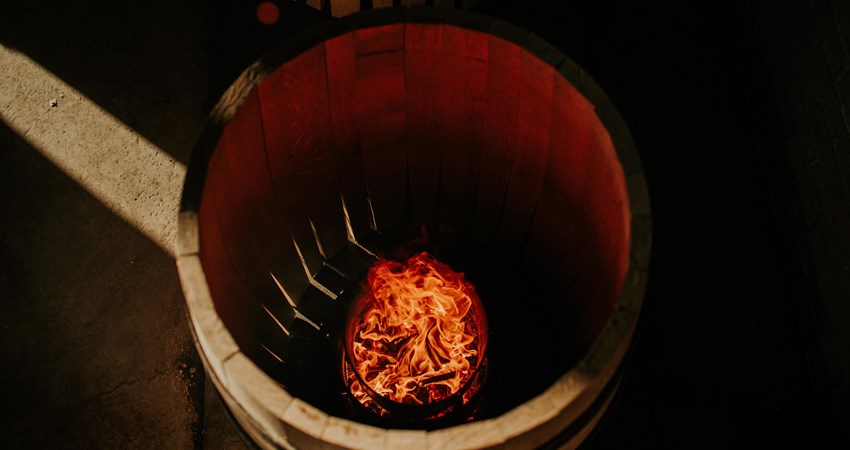 A sea of sophistication
So that baked fish will be – besides original – elegant, subtle and complex, José Pariente Cuveé Especial 2016. This verdejo comes from an organically farmed 1924 plot. Its ageing on lees for 11 months in egg-shaped concrete tanks gives it minerality, passion and differentiation. More than 100 years of ageing have turned Capuchino into Palo Cortado (after previously being amontillado), the best choice for a fish dish.
Be sure to have dessert
We invite you to discover new combinations to enjoy with the post-meal Sobremesa, this time away from home:
The Torres brothers have designed a special menu for the Dos Cielos restaurant in the Meliá Palacio de los Duques hotel in Madrid. It's possible to enjoy the experience with a short menu comprising sweets and drinks with ultra-refined flavours and a dose of aesthetic suggestion. From a cake with blueberries and salty caramel bonbons inside a little glass box (like precious stones), along with a selection of coffees, teas and a liquor cart with a stand-out housemade Pacharán and other delicacies such as the gin tonic with orange blossom water.                          
Available for enjoyment from 6 December