We chat with Ana Ros, the "most natural" chef
Named the world's best female chef in 2017, this natural food champion is moving her team from Slovenia to Madrid's In Residence pop-up from 19 November to 7 December.
In 2000, you quit diplomatic studies to work with your partner (Hisa Franko's current sommelier, Valter Kramar) at your parents' restaurant when they retired. And you started out as a server, with no experience in the kitchen. Why did you take that decision?
For several reasons, but the most important one was that I fell in love and I followed my heart. Being a diplomat meant I had to leave the valley (in Soča, an idyllic region of Slovenia that borders Italy and the Julian Alps). I had also done an internship at the Ministry of Foreign Affairs that I found very boring for my way of thinking, which is dynamic and creative. But I never would have imagined how many doors gastronomy could open, and nor did I dream of getting to where I am now. I took it as a challenge, but I didn't think I would be so successful.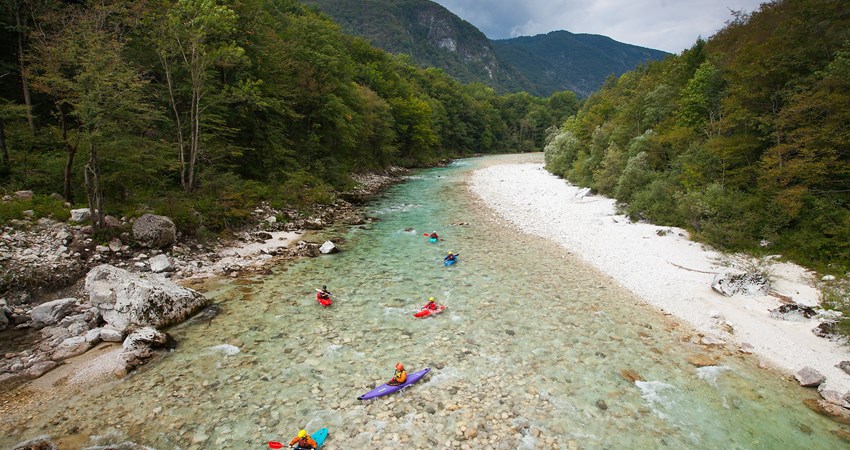 You weren't thinking about haute cuisine at the time?
Not at all! I didn't even know what it was. I did it just to be with Valter, to avoid university, and to rebel against my parents' wishes. I've never said that before, but it's true. And I would probably have suffered being a diplomat, with so much bureaucracy and such a static job. I need daily challenges. Sometimes it's exhausting, but it's also very gratifying, because you are able to see the results of your work immediately.
With gastronomy, you have now become one of Slovenia's biggest ambassadors.
True, I have a lot of contact with ambassadors and we often talk about it. I don't know how many meetings and how many diplomatic missions are needed to get the media impact that a chef or a pop-up restaurant can generate.
That's a lot of power...
I think gastronomy is one of the most powerful tools a country has as a means of showing itself to the world and attracting visitors. You can measure the success through Chef 's Table [the Netflix culinary series that did an episode on Roš in 2016], the increase in the number and quality of the tourists visiting Slovenia because they  saw my show and fell in love with what I talked about when I showed off our traditions and our natural methods. 
They don't all come to eat at Hisa Franko, but they come because they saw the programme. In fact, I think gastronomy has a lot of influence on travellers when it comes to choosing the destination they want to visit next.
What does Hisa Franko mean?
Hisa is 'house' and Franko is Valter's father. Before, it was 'Mesón Franko', but we changed it to 'house', which means a lot of things. There, we have our home, we have organic wine and cheese cellars, guest rooms and the restaurant. 'House' is a term that covers everything.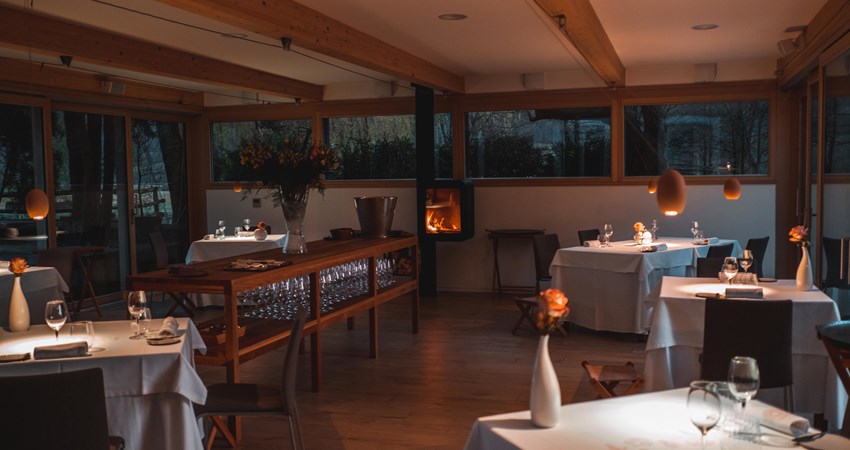 What do you take there from your travels?
I've always travelled. I'm very restless and I need to move in order to think and open my mind. I can't be shut in – I need to see what's outside in order to feel alive. But my trips aren't apparent in the flavours or techniques of my cuisine. I use local ingredients and, although my trips have changed me, they have not changed my recipes. I want people to come to my land so that they can discover what it tastes like.
How would you define your cuisine?
In three words: territory, season and personality.
By 'personality', presumably you mean your own?
Yes, and it's tasty!
How do you transfer a restaurant like Hisa Franko to Madrid?
This is the first time that we've done something like this, closing down for a few weeks to open up elsewhere. It's not going to be easy, and we don't know how it will turn out. Right now, we're all excited about everything and we want it to be just like at home, but that means we'll have to adapt, because – for instance – the crab from here is different to the one from there. But I'm sure that we're going to make Madrid feel like home.
When you eat out, what do you like to order?
I like healthy and original things; they can be very creative or very simple, like a tomato or a pepper with a one-of-kind taste.
Should your local, seasonal cuisine be the future  of gastronomy?
I think that we're going to get closer to the concept we've already got at Hisa Franko today, which is to be as original and genuine as possible, to be as fresh and seasonal as possible, and to respect traditions. I think that this closer-to-nature concept can save the world from hunger and destruction.
Discover the best restaurants in Europe to celebrate the end of the year.
Meet all the chefs who have participated in the In Residence pop-up.

Which restaurants have debuted this 2019 with Michelin star?
 Ana Ros´portraits by Ben Roberts