Nieves Álvarez looks back at her career and inspires us with her vision of national and international fashion
With more than 25 years of constant success, the model and designer has not lost her passion for the job or the humility to continue learning and reinventing herself.
What's the best thing that fashion has given you?
It's given me many good things, but especially the opportunity to get to know half the world. I'm passionate about travelling and I think it's a great school, one of life's best universities. If you're curious, not just to learn languages, but also to enjoy different cultures, fashion truly opens the world to you.

How can one manage to stay on top for more than 25 years?
With patience, perseverance and passion. One must never give up, but instead know how to reinvent oneself. It's not easy, because in this profession age is a disadvantage, but I've been able to show that it is sometimes even an added value that contributes maturity and vision.
You've destroyed many myths; what advice would you give to the young women who are starting out?
They need to want to learn, because you don't get to be a Linda Evangelista or a Gisele (Bündchen) – who would be today's example – overnight. That's why an education is essential. I've seen colleagues looking down on the photographer's assistant without realising that we can learn from everyone. I'm no one without a tune up by the hair stylist, makeup artist, stylist... We mustn't forget that it's a team effort.
Of the legendary designers you've spent time with, which ones have had been especially important in your career?
I've been lucky enough to work with Giorgio Armani, Christian Lacroix, Hubert de Givenchy, Oscar de la Renta, Carolina Herrera... but working closely with Yves Saint Laurent was an ongoing lesson in seeking perfection. (Emanuel) Ungaro – who's retired – was also like that. They're pacesetters in fashion, visionaries and revolutionaries.
How has the industry changed?
Social networks allow us to communicate immediately, but they've also reduced our freedom. Before, you'd get to the fashion shows and chat with your colleagues. Now, it has to be broadcast and it's all one long photo. Models have also changed. In my generation, they represented global beauty; each one was different. Today, it's very hard to stand out; the goal is a more similar canon, careers are fast and establishing yourself is more difficult. On the other side, the pressure on the designer is enormous: he has to do more collections and not all can withstand the pace, while they're judged more for their numbers than for their talent.
Early next year, Teresa Helbig will present Iberia's new uniforms.
Teresa is one of this country's best designers, besides being a lovely person. She's got incredible talent. I love the femininity and that vanguard touch of her collections. I truly appreciate the challenge: it's not easy to make the uniform for an airline company that represents a country's identity globally.
You've travelled the world with your work. Which destinations do you never tire of returning to?
When I arrive in Paris, I feel at home. I've had a lot of adventures in that city... The same thing with New York; they bring a lot of memories.
What benefits of being an Iberia Plus Platinum member do you use most?
The best for me are the VIP parking, being able to check in another suitcase, and fast track. They're certainly privileges that make your trip much nicer, and really make your life easier.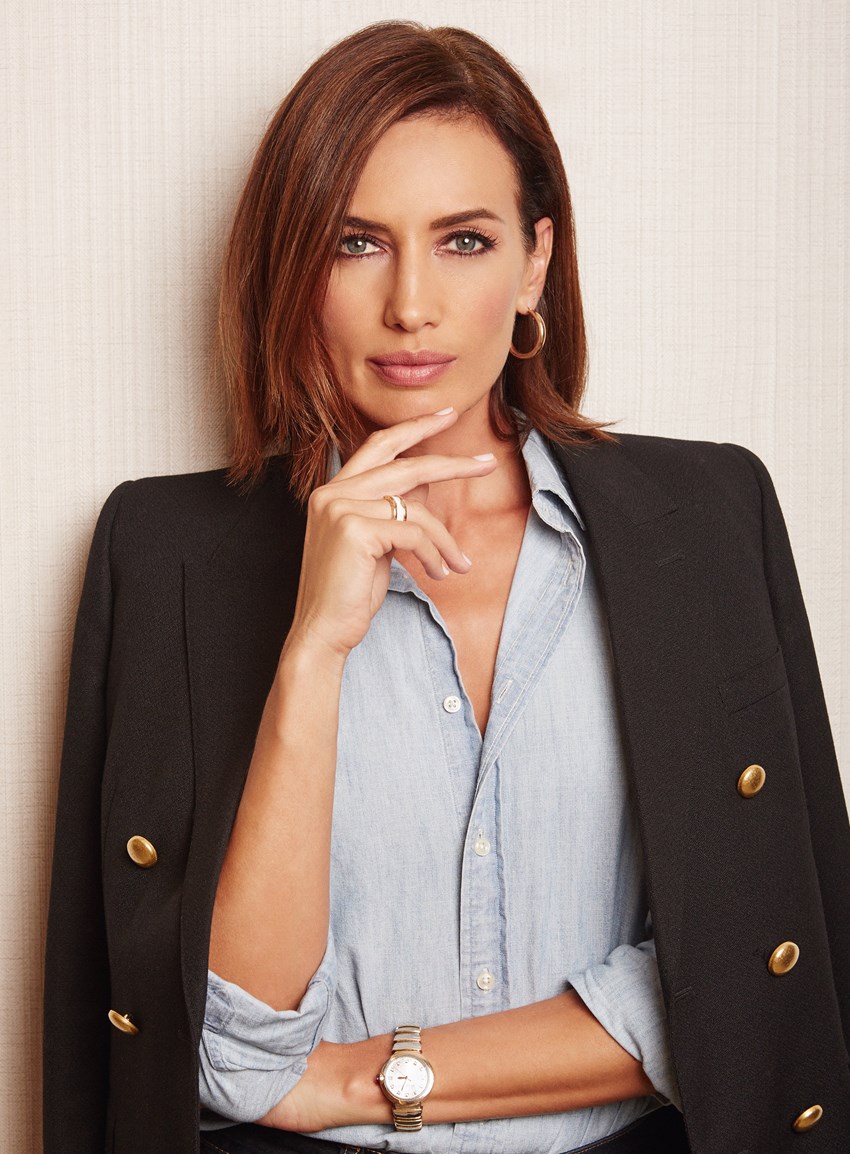 You've always been an ambassador of Spanish talent, from projects such as Flash Moda and Eurovision, and your many public appearances.
Flash Moda was created to support fashion in Spain and to highlight established and emerging creators, and also to show the industry – which is art, which sometimes we don't see – that creates a lot of jobs. I always try to support and wear the clothing of people I love and admire. The same thing at Eurovision, which is a showcase to the world. No one forces me, but for me, there's no question.
Your designer side is represented at N+V. How do you describe your company?
At N+V, everything is made in Spanish workshops. That entails a cost, but it is very important to us. When I design, I am inspired by my day-to-day life, museums, what surrounds me, and also by my daughter.
Of all the causes you have ties to, childhood has a special place. What work do you do with the Garrigou Foundation?
I've always liked children, but when you're a mother, they affect you more. Before our ties to the Foundation, we at N+V were already teaching children that by playing you can get other children to play. One day, my princess, my daughter Sofia, began to do a fashion walk for us. She's a differently abled child, and sweetness personified. She belongs to the Garrigou Foundation, which works so that these children who are differently abled have the same rights as others and can do the same things. Seeing Sofía with the other children in the fashion show, how they get along, support each other, is very nice.
Does fashion need total and real inclusion now?
It is fundamental. When I'm with these children, I realise that we're the ones that make them different. The children see friends and classmates, Cristina, Sofía..., children with slight disabilities that make them special. Their kindness makes them wonderful.
What is the best lesson we should learn from them?
Innocence, seeing life and enjoying it without malice, truly being unafraid to say things as they are, without the games we adults complicate them with.
If you'd like to collaborate with the Garrigou Foundation, enter fundaciongarrigou.org and join the #YoParticipo campaign.
Images by Alberto Saguar