Boston: tech regeneration
Boston's Seaport has become filled with creative working spaces and entertainment and leisure options that will please any millennial. This area awash in tech talent has turned Massachusetts' capital into the new rival to Silicon Valley, and it's just 34,000 Avios (return trip).
The neighbourhood of Seaport (the port area) could be considered Boston's answer to the uber famous Silicon Valley. The area is filled with new companies and places for their employees to enjoy leisure and entertainment activities.
Boston is rising from its ashes to become one of the new technological powers. It's about time, if we consider the enormous amount of talented people educated in its legendary universities, headed by the Massachusetts Institute of Technology (the famous MIT).
Growth
In 2010, the growth of the port area increased when then-mayor Thomas Menino designated this neighbourhood (which had previously been a stretch of carparks along the Atlantic Ocean) as the city's Innovation District.
In 2015, the retail company WS Development paid $359m to buy 50,000 square metres of parking space there for housing, a pedestrian walk called Harbor Way and to increase the space for innovation from 1.2 million to 2.9 million square metres. In addition, in 2016, the energy giant General Electric announced in that it would move its main headquarters from Connecticut to a space measuring 38,000 square metres and costing $200m in Boston's port in 2019.
It's not all technology
Seaport is also the place where tech fans like to go out and enjoy themselves. One the way to the Row 34 seafood restaurant – where lobster rolls are a favourite – there's the famous Shake Shack for hamburgers and the By Chloe vegan café.
The rooftop of the Legal Harborside is one of the best places for an after-work drink.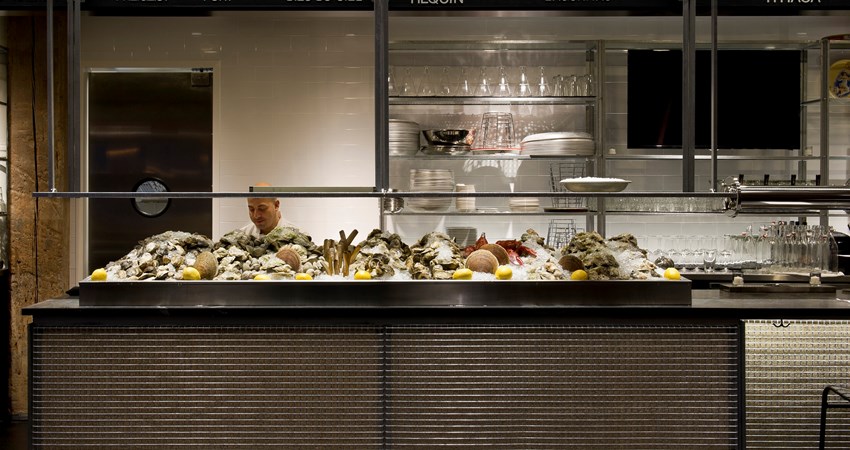 Spaces for all
There are also co-working spaces in the area, like District Hall, where new companies can organise events, or The Lawn on D Park, which has a large open space with swings and areas for outdoor games and concerts. These co-working spaces are one of the ways the neighbourhood has responded to its growing popularity as the headquarters for new technology companies, along with the upgraded offer of entertainment and activities.