New ways to earn Avios
Iberia Plus welcomes new partners and shares other ways of earning Avios in your day-to-day activities.
Mercado de la Paz, Carte Visa and Hackett: new partners
Now you can earn Avios with your daily shopping
The Mercado de la Paz – one of Madrid's most iconic street markets – offers a wide variety of products and services for day-to-day life. It has 60 stands selling everything from home decor to fresh food, where you can now earn Avios for every euro spent when you make a purchase.
More information about the new partner here.
Earn up to 15,000 Avios with Iberia's new cards
Another new feature of the Iberia Plus programme is the Carte Visa Iberia Premium and Carte Visa Iberia credit cards. With both, the daily purchases of members living in France can become advantages that can be used to take unforgettable trips. If you live in France and still do not have a card, new customers are rewarded with 15,000 welcome Avios.
More information about the new partner here.
The latest brand to join Iberia Plus
This summer, the London-based company Hackett is also joining the programme, bringing with it a plethora of benefits and exclusive rewards in both brick-and-mortar shops and online, where members can earn 10 Avios for each euro or pound spent on purchases.
The Air Shuttle, also with Avios
From this month, members can book and purchase tickets for both Iberia and Vueling using Avios. Another new development just included in the advantages for the Air Shuttle's is the opportunity to check in online; Iberia's app can also be used for any flight-related procedure.
In addition, from 7 May, you will earn more Avios when buying Air Shuttle tickets charged to Avios.
Book the Air Shuttle with Avios here.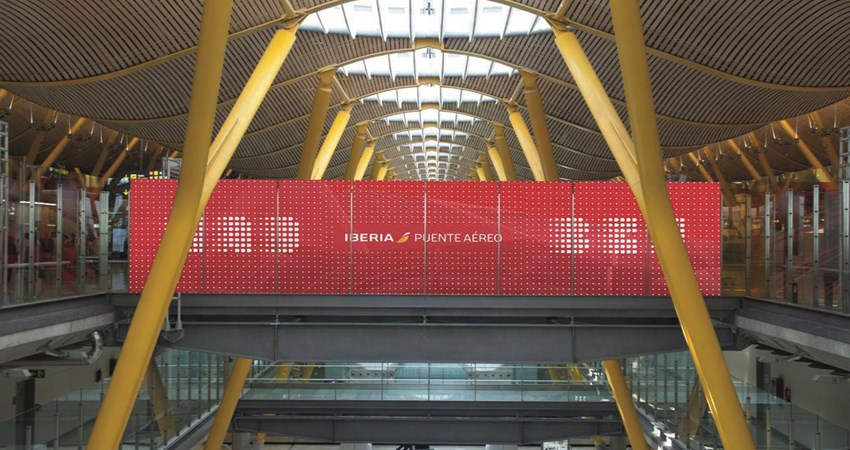 Fly with the smartest alliance
Learn more about oneworld and the alliance of 13 world-class airlines committed to providing the highest level of service and to connecting their customers to more than 1,000 destinations worldwide. It's the smartest way to travel and to get connections to more than 150 countries across the globe.
Thanks to the oneworld Explorer fare, travelling around the world is much simpler: select routes, plan layovers and book your itinerary by searching for comprehensive travel options that fit your needs.
More information about oneworld here.