We meet Nacho Tovar, director of Innovation and Digital Transformation
Nacho tells us all about on-boarding the virtual assistant on WhatsApp and updates us on the company's most innovative plans.
What does Iberia expect from its virtual assistant on WhatsApp?
Our goal is to be close to our customers. WhatsApp's penetration rate in Spain is the third highest in the world; 99.7% of people with a Smartphone use WhatsApp. Just as when apps began to replace traditional websites, there's a trend in which social networks – which are able to offer information and transact business – begin to gain ground on the apps. In our case, WhatsApp is even less mature than the app and Facebook, but it has already proven to be a very important channel now and in the future. For instance, you can now get your boarding passes if you're flying in the Schengen area, get real-time information about your flight and answers to frequent questions.
Will it have more features soon?
We're working in the area of inspiration, booking and payment, an end-to-end experience to help to plan and dream about your next flight, get information or tips and news very associated with your characteristic as a traveller (family, corporate, and so on) and your route.
Alexa was introduced more than a year ago. How have customers responded?
We've got references on the penetration of voice in markets like that of the US – there, half of the houses have a voice device – and we know there are 250 million devices worldwide and the number is growing fast. This is true in Spain, as well, especially with the growth that happens during campaigns like that of Christmas. We at Iberia have a lot of faith in this model: voice is easier, faster and more natural. With Alexa, Aura on Movistar+ and Google Assistant (where we are too), we've confirmed that it helps to break barriers in the man-machine relationship and offers very interesting opportunities in the family setting of a home or car.
Are these trendsetting projects or responses to customer requests?
We in Innovation are responsible for understanding what is happening in the airline sector. But beyond the research, we don't limit ourselves to simply testing concepts: transformation metrics are closely related to us, our customers and our employees, and to those owners that own the platforms. For instance, we have excellent relationships with Amazon and Google. These companies are highly customer-experience oriented and also provide guidance on a joint task aimed at a real impact.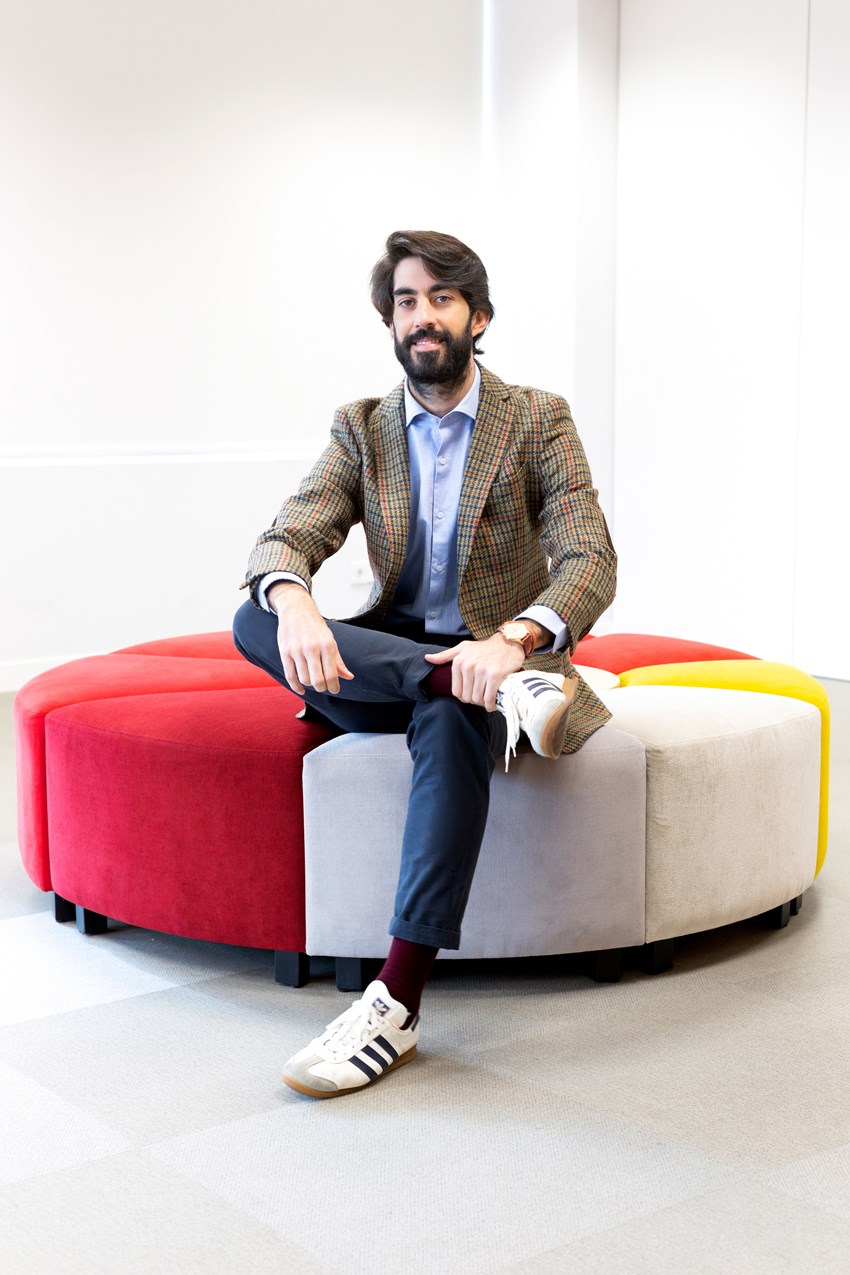 How does customer feedback get included in innovation?
There's a component we call call the customer forum. In all the initiatives launched by Transformation and Innovation, customers are in the design methodology everywhere, but especially at the beginning. When we talk about customers, we think about a lot of people: an end-customer, a corporate customer, an investor customer and an employee, who is also at the centre and at the same level. We have to make life easier for our employees because we've also seen the correlation between a happy employee and a happy customer. It's direct, and even more so in a business like ours, which so many interactions. Instead of having a vertical vision, in aviation we use an airplane's layover and everything that happens that directly affects the customer as an example. In this process, access to real-time information that is the same for everyone ultimately improves the customer experience.
How is customisation being developed as well?
With Alexa and the world of virtual assistants or voice, there is a huge difference depending on whether or not you know your customer. Alexa began with Iberia's skill and about two months ago, we began to allow associating the Iberia Plus account with the Amazon account. If we know who you are, we can check your flights or ask you something... This opens up a world of possibilities and will be an increasing part of the Iberia Plus experience.
Do these changes open the door to new markets?
We see it in Asia, where there are teenagers who've never touched coins or notes in their lives; they buy everything with QR codes on WeChat. We need to adapt to different customs and cultures and also use references from other places, because Spain is also number three in Smartphone penetration worldwide (behind only Korea and Singapore), and it offers a very high level of connectivity.
Will the growth of assistants be at the expense of channels such as websites and agencies?
When we launch a virtual assistant, we're not trying to replace experiences that are traditional or have the human touch. We understand that our customers' needs vary widely; based on surveys and trends, some don't want to ring a call center or interact with other people from their home to their seat on the airplane. They prefer a seamless and self-service experience. We need to offer an answer to these people, too. And people with other needs – perhaps it's the first time they fly, or they don't feel comfortable with the airport experience, or are afraid to fly – will also find the best traditional service. There's no need to fear being "non-digital": interacting better with apps and websites doesn't mean we don't need to offer answers to those who don't feel so mature in that setting.
What's next?
We've got a group of projects we call "new interactions with our customers". They include voice and WhatsApp, but there's also an interaction associated with the images that includes the field of biometrics. If you – and even more if you're an Iberia Plus member – enrol in the biometrics programme, you'll greatly simply simplify some of the most important steps in the customer journey – including boarding.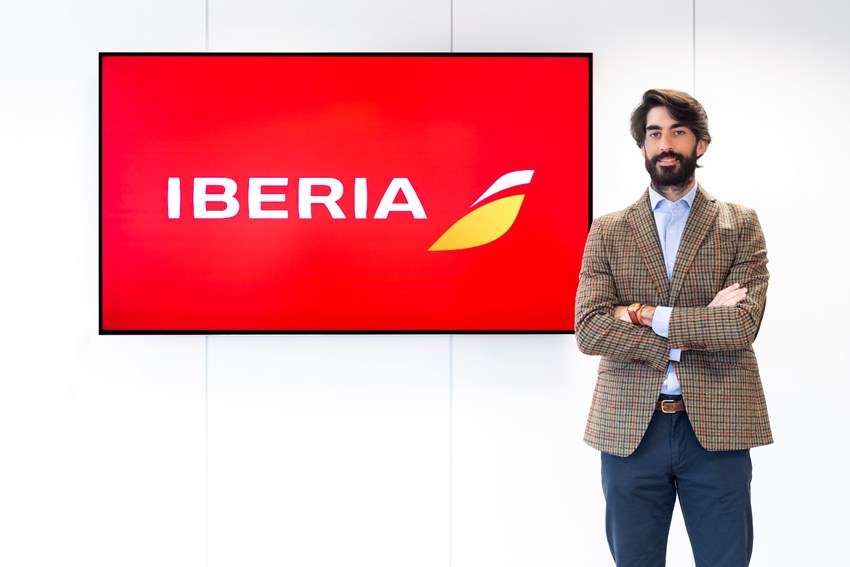 How can you ensure the security of passenger data?
I've never seen an industry that is more regulated than aviation. Security is the number one premise. The general trend is for passenger information to be managed by governmental agencies. They manage identities and – to the extent that a customer gives you permission to consult information – you can add services. There is also a concept of sovereign identity. In the future, no customer will be willing to share any information if there is nothing on value on the other end. Technology will make it possible to be restrictive from mobile phones.
Mobiles will be the centre of handling arrangements of all types.
We're very clear that we need to leverage the capabilities of new technologies and new mobile phones. In our app, we already offer the chance to use augmented reality to measure your bags, for instance, but there's a lot of other possibilities with the mobile's camera or microphone that will make it possible to offer much more to our customers.
Portraits by Hortensia García