Sustainable adventures in Norway
Norway is one of the world's most advanced countries when it comes to protecting the environment. Oslo was a European Green Capital in 2019, and other cities and regions throughout the country have been working for years to reduce their impact and that of their visitors on nature. The "Sustainable Destination" certificate was created in 2013 to distinguish those who comply with the principles of tourism sustainability by offering the best experience to travellers. More than a dozen places have already received it, including the five we are presenting to you here, and others are on track to get it soon.
Svalbard: the arctic sun festival
This mythical archipelago of 19th-century Arctic expeditions is home to unique fauna and nature, with the same number of polar bears as people: some 3,000. Two-thirds of its inhabitants live in the Longyearbyen settlement, and the rest are divided among small former mining villages. Around 65% of its territory is protected, with three natural reserves, six national parks, 15 bird sanctuaries and an area of special environmental interest.
On 8 March, Longyearbyen will hold one of its biggest yearly events, the Sun Festival, with exhibitions, concerts, DJ sessions and other cultural and leisure activities that bring together locals and visitors from across the globe.
Before that, from 6 to 12 February, the town will host the world's northernmost festival of classical and contemporary music and dance, the Arctic Chamber Music Festival, whose theme is the blue light that covers the landscape in the weeks before the sun reappears.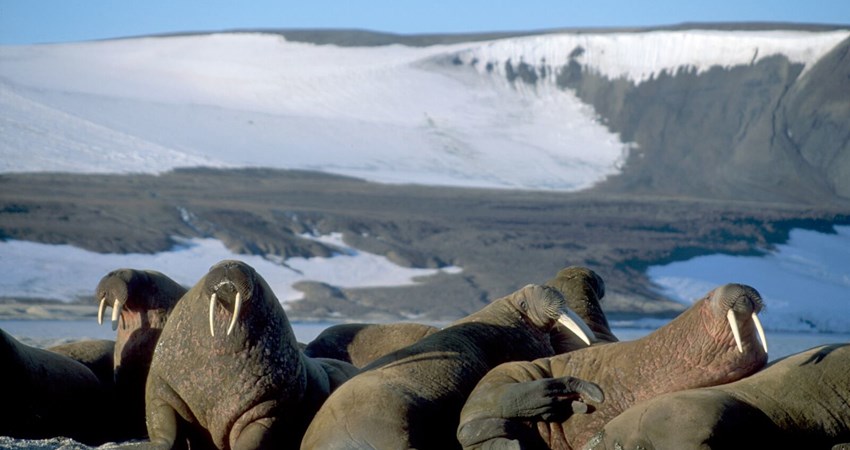 Femund Engerdal: the region of lakes
This territory between the border with Sweden and the cities of Trysil and Røros is dotted by over 900 lakes and 67 mountains and has two national parks – Fermundsmarka and Gutulia – that are perfect for cross-country skiing, hiking, canoeing and mountain biking. There are wooden tree houses with boxes of food for the wild animals, allowing visitors to watch them in their natural habitat. Seeing them "breakfasting" at dawn is not easily forgotten.
The south of Femund Engerdal is home to a large traditional community of Sami (also known as Lapps) that cares for large herds of reindeer. National Sami Day is held on 6 February and features events to celebrate and disseminate this culture, which has its largest population in Norway.
When summer arrives, the historical M/S Fæmund II passenger ferry – a steam boat built in 1904 – sails the waters of Lake Femunden, one of the country's largest. Passengers on the boat can easily see fish such as Alpine trout, grayling, white sturgeon, perch and pike under the water.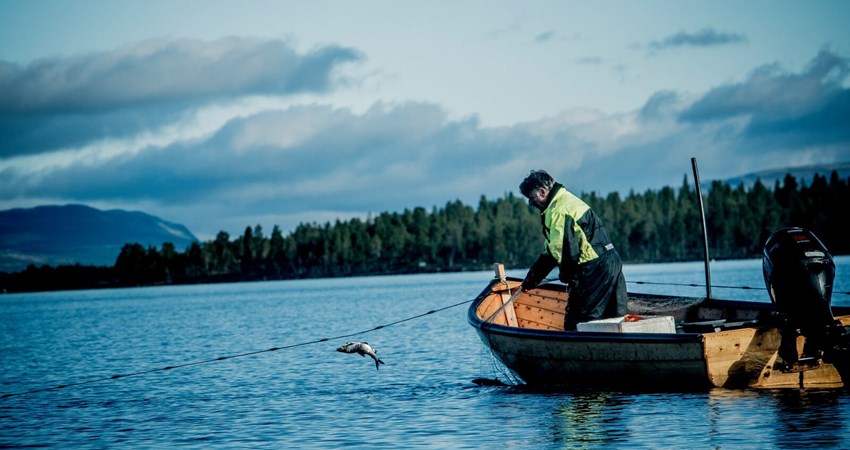 Lærdal: history and nature
The wooden church in Burgund, built in 1180 of 2,000 logs and boards and now perfectly preserved as a museum, is best-known image of this town located four hours from Oslo and three hours from Bergen on the shores of the Sognefjord, the country's longest and deepest fjord. The region is a UNESCO World Heritage Site because of its spectacular natural landscapes, but it is also one of Norway's greatest heritages because of its traditional wooden architecture. Lærdalsøyri boasts 150 buildings dating from the 16th and 17th centuries, and there are more scattered along the entire fjord.
The name of the Lærdalselva, or "river of salmons", indicates just why the area is so attractive to fishermen and what you must try in the local restaurants. There – for reasons of sustainability and because of the abundance of farms maintaining Lærdal's rich traditional agriculture – local products rule.
Førde is home to the avant-garde building of the Sogn og Fjordane Museum of Fine Art, which houses almost a thousand works of art and objects from the 20th century. Its new temporary exhibition, which will last until mid-2021, is focused precisely on the items we possess and on consumerism, in line with a phrase attributed to Lao-Tse: "If you possess more than seven things, you possess nothing."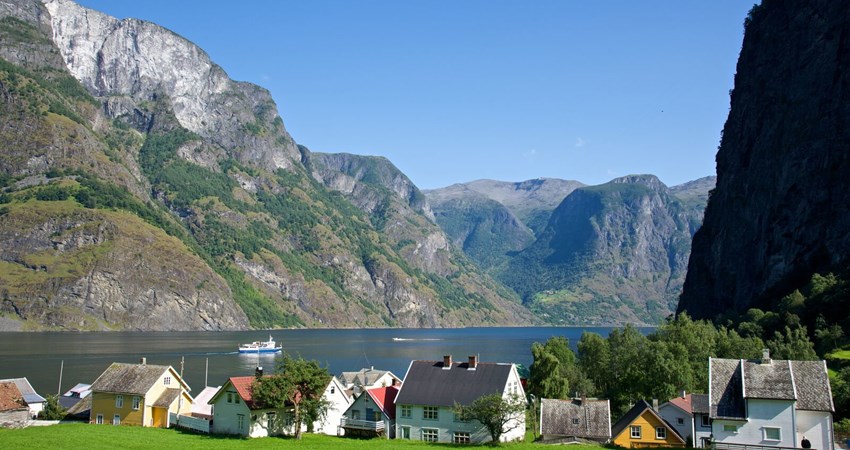 Røros: between miners and farmers
Founded in 1644, when a large copper deposit was discovered, Røros became one of Norway's most important mining cities. Today, it still retains its original layout and its typical wooden houses and farms in the city centre, which caused it to be designated a UNESCO World Heritage Site in 1980. It was also one of the first places in the country to obtain the Sustainable Destiny certification, in 2013. From 18 to 22 February, it will host the picturesque Rørosmartnan, an annual fair that has taken place for 166 years now (it began in 1854) and that brings together more than 250 stands with local and traditional products. The event, which will be attended by some 70,000 visitors, transforms the town with equestrian shows, attractions, auctions, dances and cultural activities. We recommend attending the opening to see the more than 80 horse-pulled sleighs from Sweden and the Norwegian regions of Gudbrandsdalen, Østerdalen, Hedmark, Gauldalen, Selbu and Tydal arriving after a nearly two-week journey done the old-fashioned.
However, many say that the best way to enjoy Rørosmartnan is in the back gardens of the local farms, which host traditional small markets and musical performances. Anyone passing by is welcome.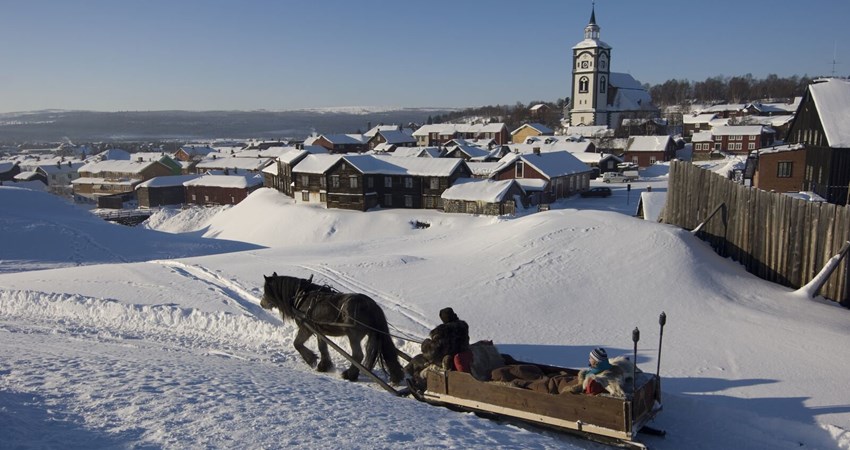 Lyngenfjord: under the northern lights
This fjord, which offers some of the most spectacular landscapes at these latitudes, is located between the cities of Tromsø and Alta, north of the Arctic Circle and along the Lyngen Alps. In the winter, it is one of the best regions for watching the Northern Lights and enjoying snow sports. Hiking, whale watching, ice climbing, dog and reindeer sleighs and lots of extreme sports are other reasons for travelling there all year round. Some also go to the town of Årøybukt, home to the world's northernmost whisky distillery. In the summer, its big event is the Riddu Riđđu Festival. Dedicated to the Sami culture and to all indigenous cultures, it includes concerts, art, theatre, dance, a youth camp, children's activities, arts workshops and seminars, among other activities. This year, it will take place from 8 to 12 July. A bit earlier than that, on the dates near the summer solstice – 20 June 2020 – you can enjoy hiking under the midnight sun – also known as polar day – when the sun sits on the horizon without setting until it rises again the next morning.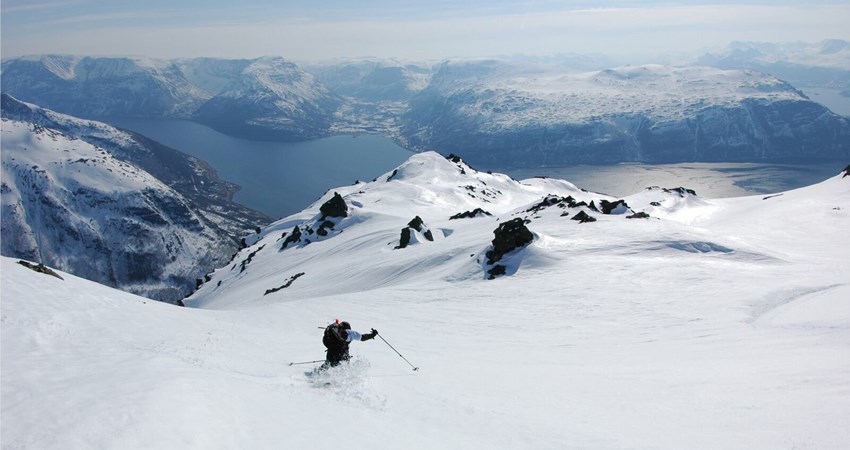 Images courtesy of visitnorway.com