Irene Escolar reveals some details about the eagerly awaited series Tell Me Who I Am
The Goya-winning actor stars in Tell Me Who I Am (Dime Quién Soy), a fast-paced series based on Julia Navarro's novel of the same name that premieres on Movistar+ on 4 December. Irene plays Amelia Garayoa, a woman filled with contradictions who lives through some of the most significant events of the 20th century.
Portraits by Juanlu Real
Tell Me Who I Am has allowed you to act in many different registers, even portraying a Communist spy. What was the first thing that drew you to the project?
The first thing was the character of Amelia and the chance to be able to bring such an intense and profound person to life. The character appears from the ages of 18 to 80. A fascinating woman filled with contradictions, she always moves between light and darkness, makes a lot of mistakes and doesn't always take the right decisions. Far from being a heroine, she's quite human. It was fascinating to travel this path with her, as well as getting to know a lot of actors from different countries and filming for almost eight months in both Budapest and Spain. It's a life experience that goes beyond the series itself.
How did you prepare yourself to travel with Amelia through so many different historical contexts, from the Soviet dictatorship to the fall of the Berlin Wall, in her struggle for freedom?
It's true that a lot of things happen to Amelia in this fictionalised account and that her life in many historical periods is very intense. In the first part, when Amelia is in Spain, I discovered María Teresa León's autobiography Memoria de la melancolía. She was Rafael Alberti's wife and had a very interesting life – in some ways very similar to Amelia's. Like Amelia, she had to abandon and renounce a kind of structure to which she was in some way predestined to live. I also read Vestidas para un baile en la nieve, which has 12 stories by women who lived through Stalin's purges, with first-hand accounts of their experiences in gulags, along with Man's Search for Meaning by Viktor Frankl, a Jewish psychologist who ended up in a Nazi concentration camp. In the book, he shares the notes he made there and how he dealt with that experience psychologically. I quite like autobiographies because they help you to explore the context through a real person.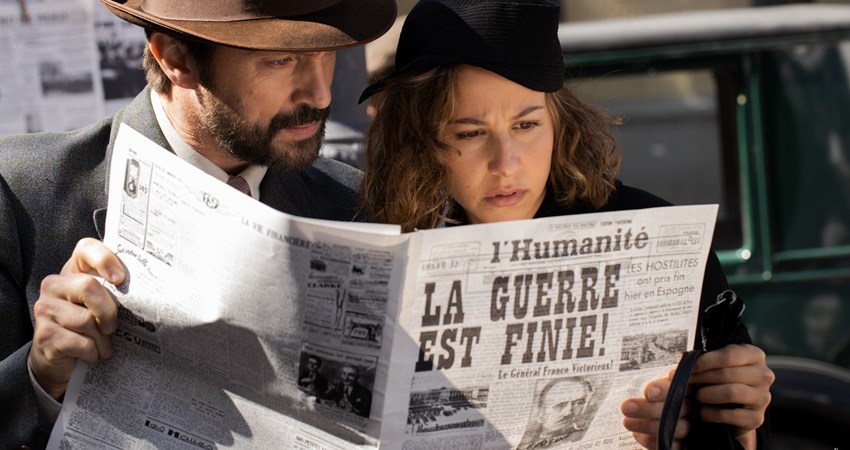 Do you feel that there is a need, even in fiction, to highlight the role of intellectual women and activists in history, such as Amelia, but also like, for instance, Clara Campoamor or María Teresa León, whom you mentioned?
Yes, I do think that there are still a lot of stories about women to be told. The other day I discovered a Beat Generation poet, Diane di Prima. At university, the only Beat poets we studied were men. I think she's better than some of those men, but nobody had ever mentioned her to me. There are so very many women with exciting lives whose stories we don't know anything about.
As well as the historical story, Amelia undergoes a very intense personal journey. How does her character influence you? What has it taught you?
There's something to be learned from her strength. To me, she's a woman with few fears. Being quite a wimp myself, I find this fascinating. She follows her gut without thinking too much about the consequences. She keeps moving forward. And in that flight forward, she experiments. No one can say she didn't try to live life to its fullest, and I've got a lot of admiration for that courage.
Julia Navarro herself said she was following your career and that she was sure that you were the right person to star in the film of her novel. Did you work with her to prepare the character?
We talked several times. Before beginning to film, I went and had tea with her and asked her who that person really was. So, I understood Amelia better, beyond the things that happen to her. The plot is dizzying. When you move from reading it to making her into flesh and blood – making her real – it's important to have a deeper understanding of who she is and what happens to her. I needed to get into that. We had a very interesting talk in which she told me that this woman was inspired by someone real – someone important to her – and she told me who she was, and what she had done in her life. Though it's ultimately all fictionalised, there's something real there, and that's the part that interested me.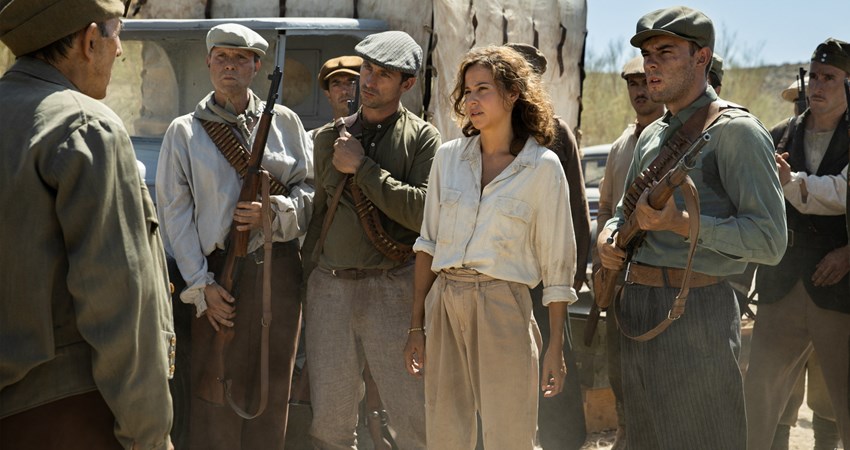 Coming from a huge line of performers and with very solid training in theatre, how are you being affected by these times that are so difficult for the stage arts?
With the lockdown in March – when everything began to fall apart and we entered into that downward spiral of uncertainty and saw that events involving a lot of people weren't going to take place for a long time – Barbara Lennie and I created Stage 0 (Escenario 0), an HBO series that adapted six hit plays for television. It was a way of keeping the essence of theatre alive on screen, so that people wouldn't forget about it and would have access to that kind of content and maintain the desire and need to go to the theatre. Where theatres have reopened, I've found that the audience comes feeling determined and safe because of that need for shared experiences.
You were one of the first to react then and the project was a success, but how did the directors and actors respond when you asked them to take part?
It's really nice when someone calls you out of the blue – when all the projects have been cancelled – and gives you some good news. Everyone we called responded with a lot of affection and gratitude and you can see this in the episodes: there's a lot of heart, a lot of dedication and a great desire to make it work.
Rather than just televised theatre, the project brings together performing arts and audiovisual language. Just as it seems that the boundaries between film and television are becoming blurred, it is possible that this will also happen with theatre?
I think it's been a bit of an exception. I think that theatre requires physical presence – just as it's best to watch a film in a cinema so that people don't have a fast and superficial experience, but instead spend an hour and a half present in the story being told. What I do for Stage 0 is to take some of the good of theatre and meld it with the good of cinema in contemporary plays. There are people who know nothing about them because they haven't been able to come to Madrid or because they don't like theatre or it seems old-fashioned to them... this is mixed with audiovisual language and all the modern touches, which makes it more approachable for a lot of people. I think trying to create a fusion of both things is rather novel. It means showing people another way of using other types of content, and maybe it even encourages some people to go to the theatre.
You are studying English language and literature and, in Tell Me Who I Am, you speak French, English, German and Russian, which you already knew or had to learn. When you travel to other countries, is going to the theatre there part of your agenda?
Yes, always. And sometimes I even travel to those countries just to see a play that I like or that I'm interested in.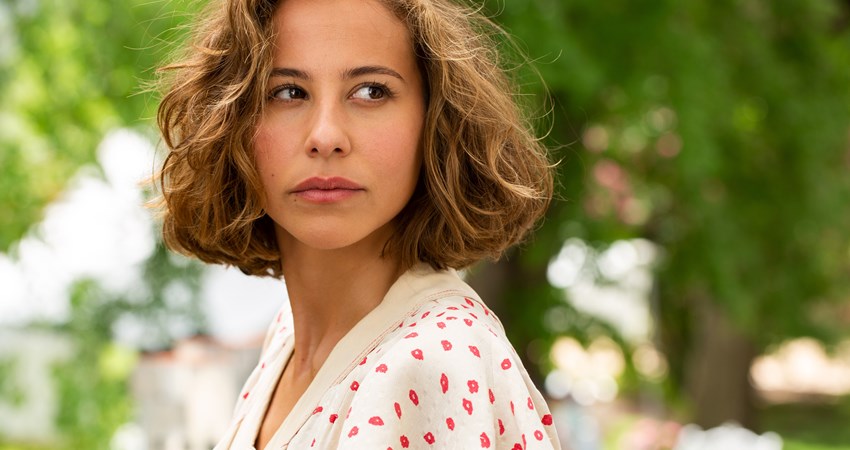 What destinations do you think are the best for watching plays?
I'd say Berlin, Brussels, because I think it's the cradle of contemporary theatre, London, because it has another kind of theatre – perhaps more commercial, but done brilliantly and perfectly – and Paris, because its cultural attractions are so interesting.
What projects await you in 2021?
I'm working on a play in Madrid that I'll do with Nao Albet and Marcel Borràs, who did Mammon. It's their new project, and I'm enjoying it thoroughly. It's quite fun. And, interestingly enough, I also speak Russian, English and French in it.