The Chief of Strategy and Proposition of IAG Loyalty introduces Santander One Iberia Plus
Iberia and Santander are joining forces in an unprecedented loyalty alliance in the form of a current account providing great advantages for customers with both the bank and the airline.
Images by Juanjo Molina
Santander One Iberia Plus is one of this year's major innovations. So, what's it all about?
It's a major alliance of two brands that are leaders in their sectors: Iberia among airlines and Santander among banks. We are coming together to create an important value proposition for the bank's customers. The most special aspect is that Iberia Plus becomes the bank's loyalty programme in a strategic agreement that makes it possible for its customers to earn Avios in their day-to-day activities and cash them in for flights, car hire and even non-travel-related products and services.
Beyond the up to 15,000 welcome Avios, how can customers earn more Avios?
Apart from the welcome bonus, customers can also earn Avios on all their purchases and, if they have direct deposits for their bills or salary, and take part in product campaigns – from bringing their mortgage to Santander, to the pension plan – this will make it possible to accumulate up to 500,000 Avios in the launch campaign: enough for a trip around the world... There will be promotions for leasing, services, mortgages and more, but – as well as the opportunity to accumulate Avios – the airline also gives benefits to customers. Depending on the package they choose, they could enjoy a five to ten per cent discount at Iberia.com, extra Avios earned on flights and even the Silver card with all its benefits in the top tier.
What brings the two companies together?
We are very aligned in terms of our values: the spirit of employee efforts; the desire to give all of ourselves to our customers and to overcome the adversities in the current situation... We're even similar in our logos (ha ha). We share the same company values as very Spanish brands who are standard-bearers for Spanish excellence.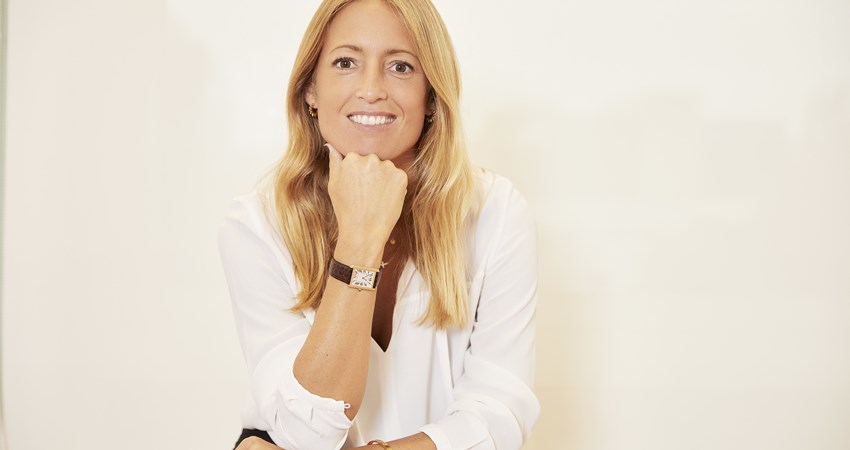 Signing an agreement like this one is even more relevant in these times.
Yes, we've been working on the agreement for a year and a half now. It had to be delayed. If the launch made a lot of sense then, it makes a lot more now. We all go through bad times – right now they are, we are, and everyone in Spain is – and this kind of alliance in which we help each other and offer something better to customers to help them overcome the crisis becomes even more relevant.

How did the health crisis affect Iberia's loyalty programme?
Customers are able to fly less than they did before, and we're adapting the Iberia Plus programme to support them. We've made the tiers flexible. Before, you had a year to meet the goal of your Iberia Plus membership level. However, since customers haven't been able to fly as much this year, we've extended this tier another year so everyone can keep their levels. In addition, we're doubling elite points so anyone flying can also raise their level. This kind of non-airline agreement helps a lot because customers earn Avios even if they don't travel during these months.
What would you tell an Iberia customer who isn't yet an Iberia Plus customer?
Joining the programme is free; you're losing money if you don't join. It takes literally three second to register because we only ask for three personal details. Every trip is worth Avios, which can be used for a free ticket sometime in the future. Even if you don't travel as much, if you accumulate a few Avios through a local trip, it could be enough for a discount. Not being part of Iberia Plus is like throwing money in the bin.