Shopping in Marrakech
Losing yourself – map of the Medina in hand, in the maze of the souk's shops among sounds, smells, textiles and antiques – is an excellent way to make contact with the city. However, it's not all exotic slippers, handicrafts or even counterfeit bags in Marrakech... If you're wondering what to buy in Morocco in 2020, we're going to introduce to you the entrepreneurs that make this destination a mother lode of contemporary design with roots in its artisanal heritage.
Fly to Marrakech from 7,500 Avios each way.
Images by Joseph Fox
Stylish traditional dresses
Algeria-born Norya Ayron reinterprets and creates limited-edition traditional garments such as the gandora and the abaya with contemporary designs and very eye-catching fabrics. What's more, Norya Ayron's fashion is not only one of the most important in Marrakech's clothing shops, it is also much-loved abroad; her clients include celebrities such as Kate Moss, Sharon Stone and Erykah Badu. She also sells her prêt-à-porter collection in her boutique in the modern Gueliz district; her workshop is in the basement.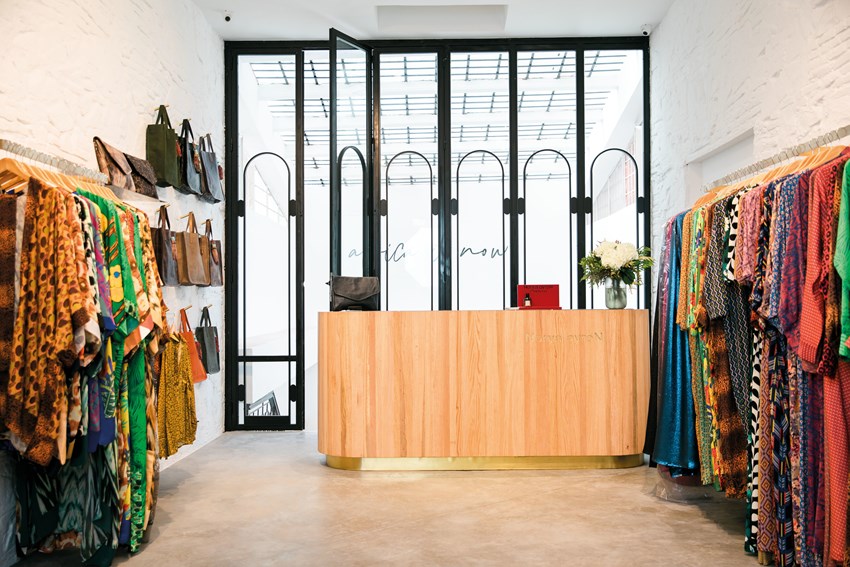 Spanish designer inspired by Africa
The Spaniard Marta Carrascosa travelled to several African countries as a cultural consultant and launched the M'Tita Bamaka brand of clothing and accessories, inspired by her travels. For her thematic and limited collections (some with names evoking Africa, such as Addis Ababa, Souks Travel and Shuka Maasai), she works exclusively with small suppliers and craftspeople "to stimulate the local economy", she says. Her items can be purchased at the shop in the Museum of African Contemporary Art Al Maaden, or in the 33 Rue Majorelle concept store near the Majorelle Garden.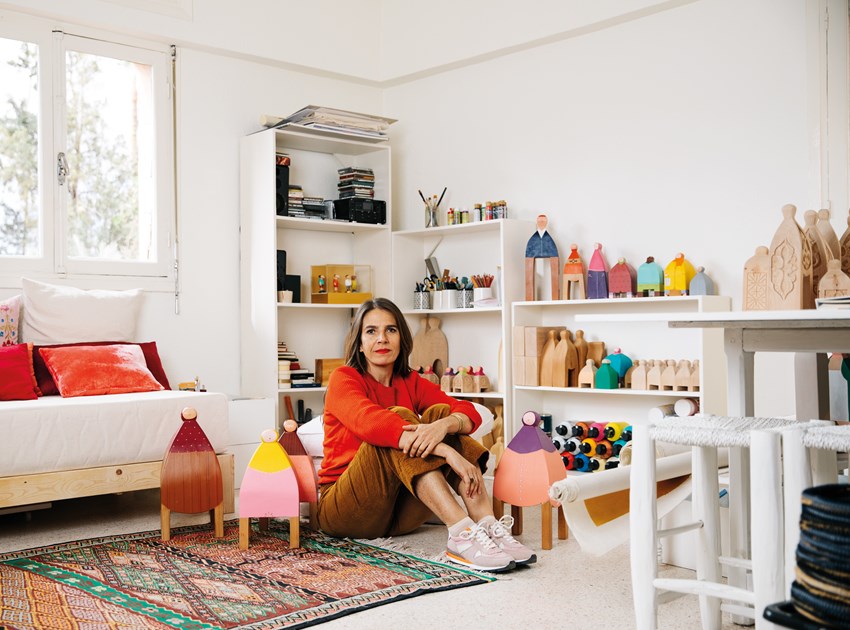 Shopping, feeling at home
The charming SOME - slow concept store, located in the heart of the Gueliz district, is housed in a villa built in 1936, which boasts an open-air courtyard with a cafe and restaurant. This three-floor mansion offers clients the chance to completely customise their Moroccan artisanal products, whether a stool, low table, cushion or accessory. They also offer clothing made by indie designers. Where can you buy argan oil in Marrakech? Its kitchen sells this and other Moroccan gourmet products.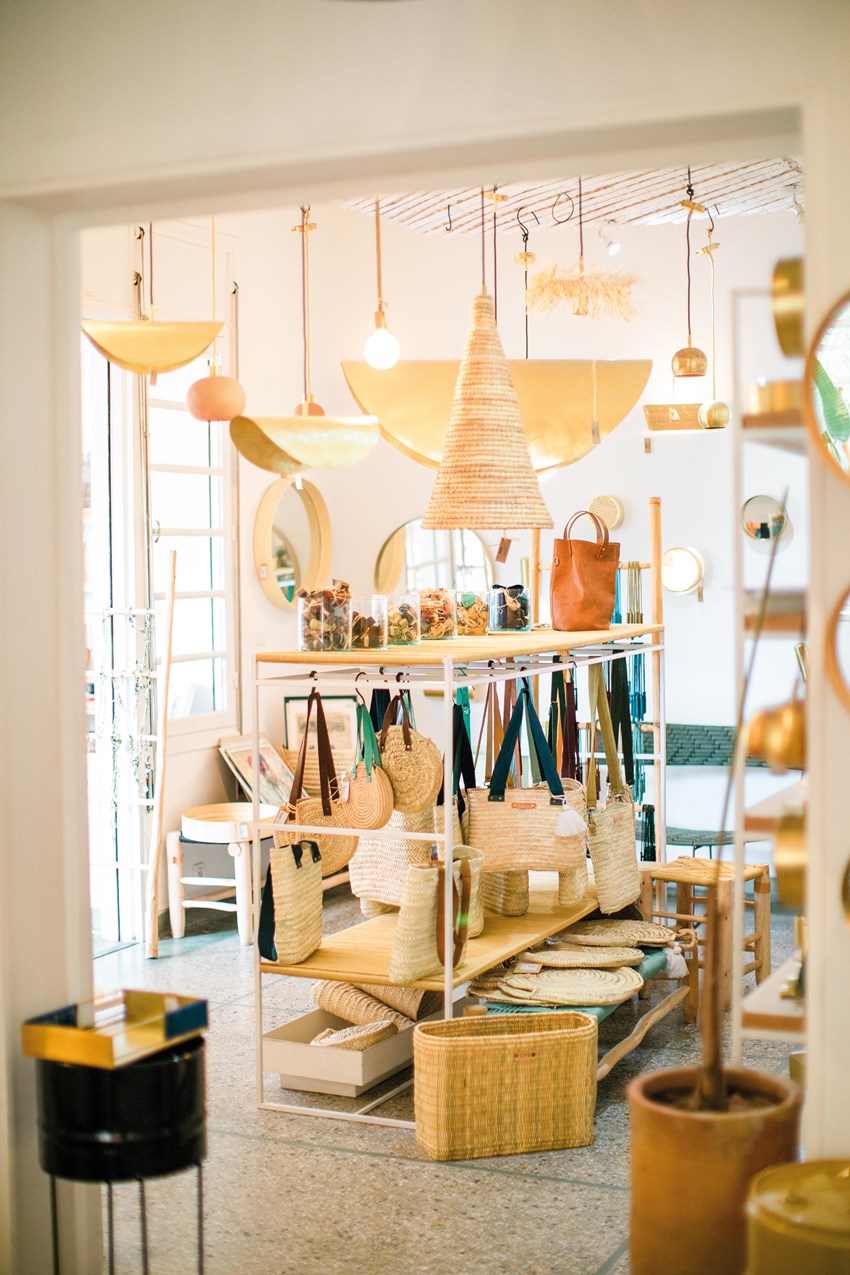 One of the best carpet shops in Marrakech
The designer Soufiane Zarib decided to give a new twist to his old family rug business. So he kept the essence of Berber tapestries made in the Atlas Mountains with materials such as wool, but modernising them with minimalist Art-Deco-inspired designs. The prices of his rugs from Marrakech – which can be sent worldwide – range from €100 for smaller kilim, and €5,000 for large rugs.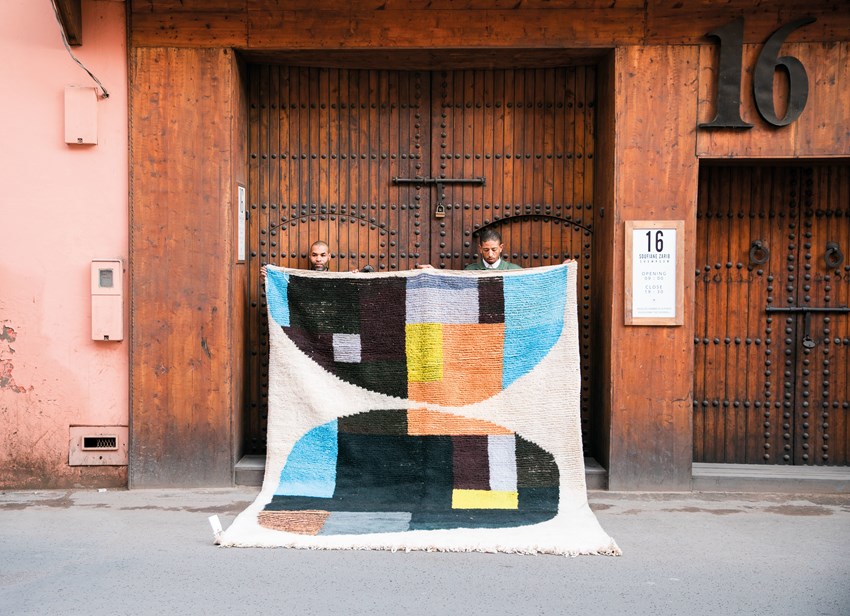 They're not all magic lamps
Besides producing the jewellery, fine leather goods  and other Moroccan artisanal products it sell on its website, Hamimi Design – with designs by the Australian Rebecca Wilford, who has lived in Marrakech the past 15 years – stands out for its lamps. They are crocheted by hand by women from the town of Tougana. While Rebecca and her partner Alex study the idea of creating a showroom in the Medina, travellers looking for gifts from Marrakech can purchase her creations at 33 Rue Majorelle.