The wineries of Jerez and the time machine
Jerez's vineyards are not just shining local examples of Spain's winemaking tradition. They are sensory temples that give visitors unique insights into a past that survives virtually untouched
When you explore Jerez, you might feel as if you've travelled there in a time machine. Especially if, at the beginning of your exploration, you happen to delve into the unique universe of its wineries. Their setting is largely unchanged since they first began to operate two (in some cases, even three) centuries ago. The same smell of sherry permeates their walls in the summer, flooding the surrounding streets. There are the same courtyards (architectural gems), the same sherry barrels – 500 litres and made of American oak – in which the fortified wines are aged for years, the same sensations when you taste them, and even the same soundtrack.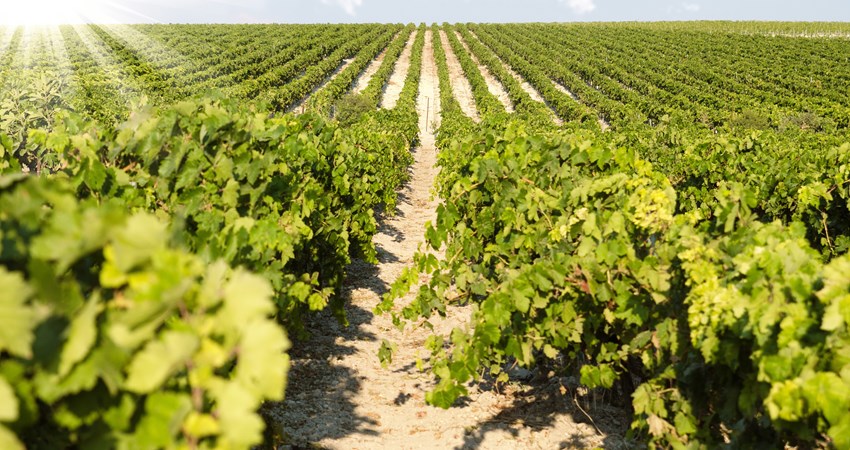 Jerez is Andalusia's wine capital and – in this land of wine – offers some of Spain's most extraordinary varieties. Yet these wineries also remain some of the most unknown, because their founders had to cross Spain's borders and conquer foreign lands before even laying claim to the peninsula itself. And the winemakers are still engaged in an extended contest.
Locally, the region is officially known as Marco de Jerez and it has more than 7,000 hectares of vineyards where sherry is made and aged. Along with Jerez de la Frontera, the region includes the towns of Rota, Chipiona, Trebujena, Lebrija, Chiclana, Puerto de Santa María and Sanlúcar, which are located in Cádiz and Seville. However, it is in Jerez where the sherry and brandy can be experienced to the fullest, and where this experience has become one of the city's top attractions.
Tour Jerez's top wineries
As many as 15 wineries open their doors to visitors, offering different experiences ranging from traditional tours of the facilities and tastings to concerts, walks and dinners in the vineyards to the increasingly popular special tastings of Palo Cortado.
Tío Pepe
Located in the historic centre next to the Alcázar and the Cathedral is Tío Pepe, probably one of the most famous wineries of all. It's not just a winery, but an institution, because its Fino is the one most consumed both in bars and at the Feria del Caballo every May. Tío Pepe even has a train for exploring the vineyards on a tour that finishes off – after a visit to the 19th-century winery areas – with a final tasting. In addition, the Tío Pepe Festival is held here every August. It features fine food paired with house wines and concerts by national and international artists. Simple Minds, India Martínez and Isabel Pantoja are already on next year's bill.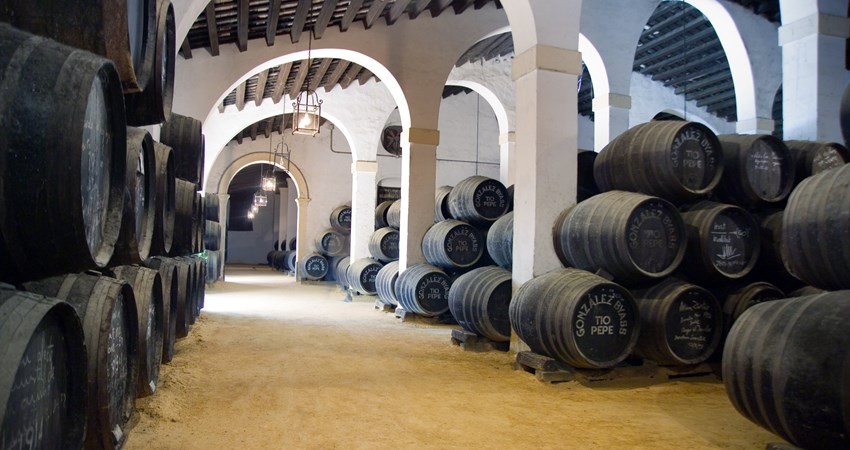 Bodega Fundador
The longest trip back in time belongs to the Bodega Fundador winery. Opened in 1730, it is the city's oldest. In fact, it is almost a city-within-a-city, with its streets, squares, gardens, traditional courtyards and a museum where you can learn about the extensive history of the winery famous for, in particular, its brandies and Harvey's Bristol Cream, a sweet oloroso that can boast about being the best selling in the entire world.
Bodegas Tradición
With less history (because it's a young winery) but some very prestigious wines, at Bodegas Tradición visitors can also enjoy an impressive private collection of art – one of the best in Andalusia – featuring works by artists such as Goya, Velázquez and Zurbarán, among others.
Don't miss... Antigua: a new, hitherto unseen exhibition, hosted by Bodegas Tradición, of 16 black-and-white photographs taken by Pío Cabanillas at the Easter Week Celebration in Santiago de los Caballeros in Guatemala, a city now known as Antigua.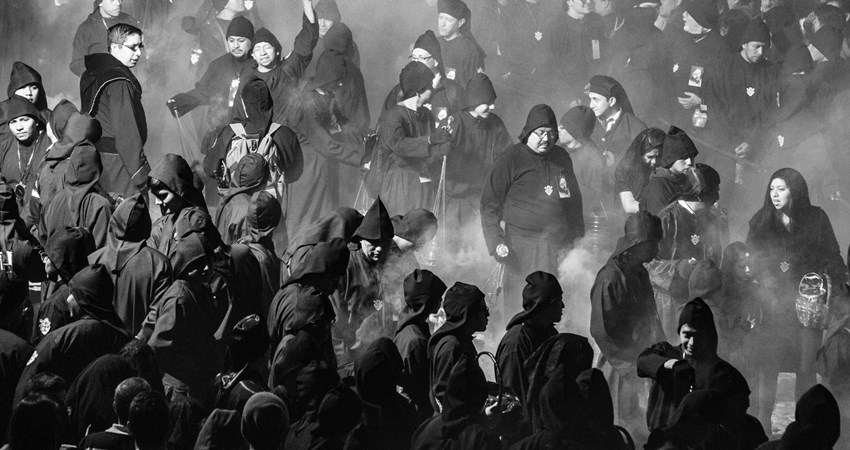 Lustao
Lustau is one of the most popular wineries. Together with a tour of its wine production facility, it offers different experiences such as special meals paired with its wines, or lunches and dinners in the vineyards.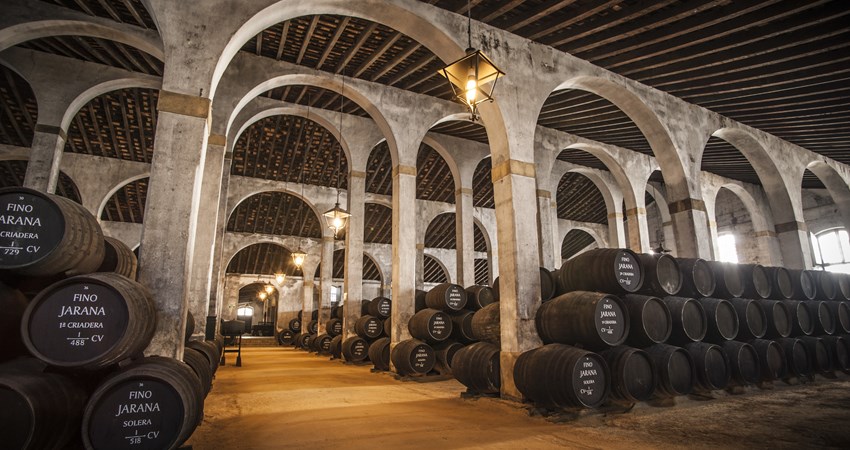 Cayetano del Pino
At Bodegas Cayetano del Pino – which has more than 130 years' experience and is currently managed by the fourth generation of the heirs of the founder for whom the brand was named – visitors can taste one of the Palo Cortados most appreciated by Jerez residents.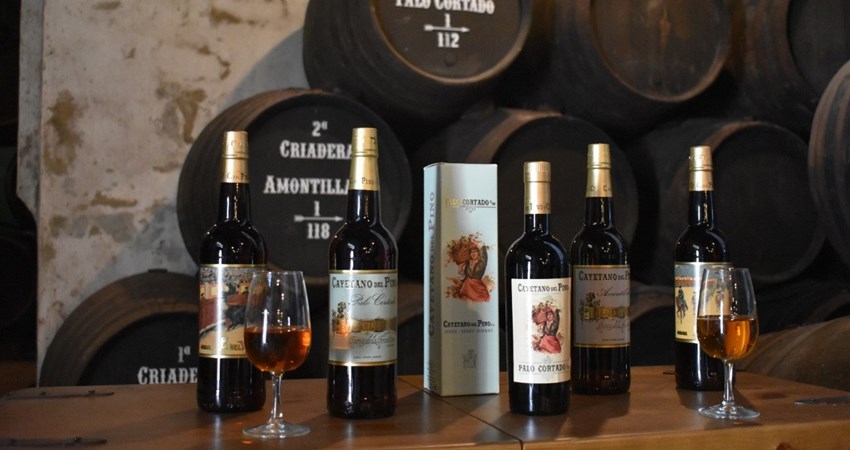 However, if you are looking for a really special experience – beyond the architecture of the wineries – to explore their history and the winemaking process and taste wines drawn directly from the barrels, the best thing to do is visit Jerez in the weeks before Christmas. That is when the Christmas zambombas (flamenco Christmas carols) festivals take place. Jerez is one of the origins of flamenco and, from November, its squares (particularly in the neighbourhoods of San Miguel and Santiago), tabancos (the city's traditional taverns) and its wineries become the settings for these concerts that are not concerts. A zambomba is a group of artists in a circle who take turns singing and dancing in an impromptu fashion, spurred on by wine, just as songs were sung at Christmas in the courtyards of the houses where flamenco families lived. Because it is then, holding a glass of Fino, or Palo Cortado, or Oloroso, with that rhythm, when you'll feel as if you arrived in Jerez not on an airplane, but in a time machine.