Pablo Heras-Casado conducts the Acordes con Solidaridad concert in Madrid
Pablo Heras-Casado, principal guest conductor at the Teatro Real in Madrid, and an Ayuda en Acción ambassador, leads the Madrid Symphony Orchestra in an Acordes con Solidaridad concert on 19 October at the famous opera house. All proceeds from this annual event – one of the conductor's several collaborations with the NGO – will be used in the fight against child inequality and poverty in Spain. Heras-Casado shares details of the concert and discusses his contribution to culture.
Soon, you'll once again conduct the Acordes con Solidaridad concert for Ayuda en Acción at the Teatro Real. This year, has the event has become even more relevant.
Yes, the concert was scheduled for spring, but it was not possible. And, with the current situation, we decided to move it to this new date because it's more important than ever for music to still be heard and for this project to help combat child poverty in Spain.
How did your relationship with Ayuda en Acción begin?
We met seven years ago, and they asked me to serve as spokesperson who would transmit their message after the big crisis in 2008 and raise awareness of the poverty of our neighbours. I replied that I was delighted, but that we should go further and create ongoing fundraiser concerts where all the proceeds could be used for assistance.
As well as conducting the concert, how do you collaborate with the NGO?
From the concert's second year –it benefits almost 20,000 children yearly – we started doing other integration-through-music projects in cities such as Madrid and Zaragoza, where the children are participants and the gatherings are very enriching.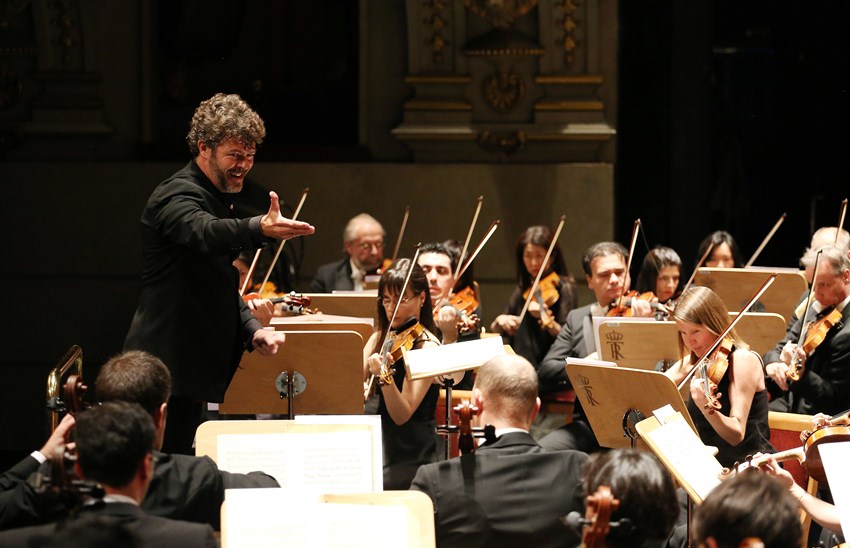 You've conducted in important music capitals, from London to Vienna, Berlin, New York and San Francisco, but you have a very close relationship with the Teatro Real, where you are the principal guest conductor.
I feel at home at the Teatro Real, not just because of its proximity, but because we have had a relationship for many years. I've had a connection with this institution for my entire career. It's always opened the doors to me, and that is an honour and a great responsibility. 
Is it the same with the Madrid Symphony Orchestra?
Just as the Teatro Real is one of the world's greatest theatres, the Madrid Symphony Orchestra – which calls the Teatro Real home – is one of the greatest opera orchestras. We have a fabulous relationship.
In the concert, you pay tribute to Beethoven on the 250th anniversary of his birth. Is he a special composer to you?
Beethoven is one of history's great composers, a true benchmark. No one can remain untouched by his work. In line with previous programmes, Beethoven had to be with us this year with one of his most extroverted and positive symphonies that's perfect for our message. Despite the current difficult situation, it's important to carry on in this great year.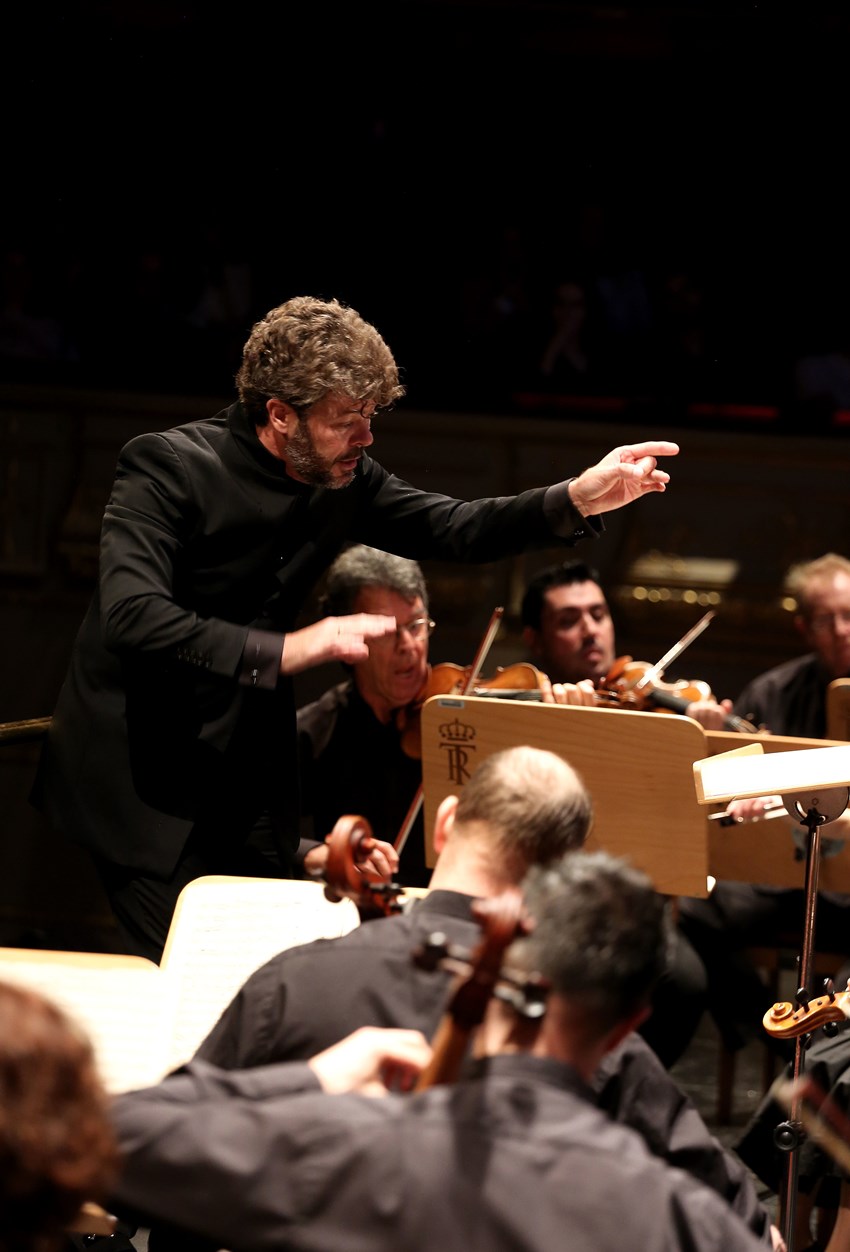 As well as being an honorary ambassador for Ayuda en Acción, you're an ambassador for Andalusia and an honorary ambassador of Granada, whose festival you've been in charge of. Do your origins remain a big part of your career?
Granada is always part of my life. When I travel, I always carry my culture and roots wherever I go. I'm fortunate to have been born in a place like Granada, with its culture and its values, and I am very much tied to the land; I even still live there.
What do you think about the situation that music is facing nowadays?
These are difficult moments and – as in all hard times – we musicians feel left by the wayside. It seems that we have to justify that what we do has value, as if we had to justify the air we breathe. However, when you look back at history, you see that what's left to us is culture. We have to think about the future, the next generation, because – once again – culture is always necessary.