Melanie Anna Berry, director of Inflight Customer Experience, presents Iberia's new food offerings
Iberia is restoring its meal service with seasonal items and freshly prepared dishes, while ensuring maximum hygiene and safety
What new measures have been implemented to guarantee safety in the service on board?
In line with the regulators' guidelines, we have had to make many changes to the inflight service so that it minimises the interaction between the customers and our crew. At the beginning of the pandemic, we removed the majority of the services in all classes to ensure the safety of everyone. Over the last few months, we have been able to work with our health and safety teams to redesign our inflight service to be 'one touch', which means that the crew can deliver everything to you in one movement. We are now offering hot meals again on the majority of our routes, but some services still remain suspended.
How would you describe Iberia's new gastronomic approach?
Iberia is very proud to be Spanish and we try and reflect this in our menus on board. Our meals are mainly based on the Mediterranean diet, using fresh seasonal and local produce where possible. We build this into not only our menus on board, but our service in general – our olive oil, our cheese, our wine and even the cosmetics in our business class amenity kit, which includes the Spanish brand Germaine de Cappucini.
How often will the menu change throughout the year?
This varies depending on the length of flight and the class. We constantly review how often our customers travel with us so that we can ensure that we change our menus in line with this.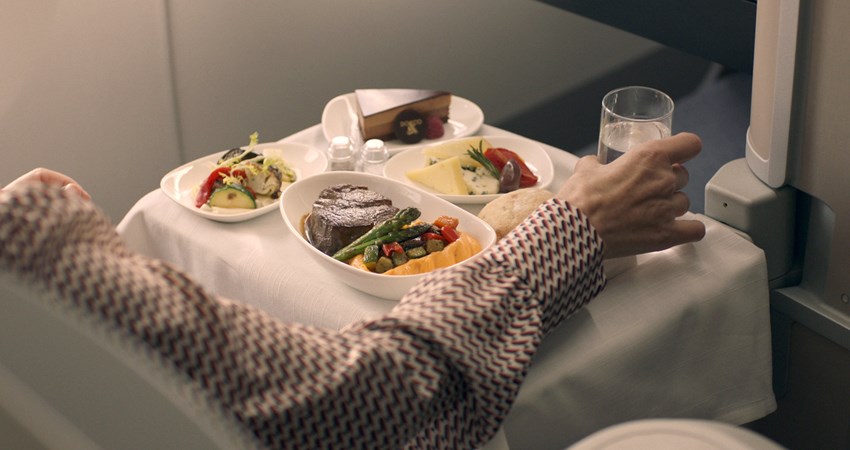 When will it be fully implemented on all routes?
We had planned to have the menu fully rolled out for our inflight transformation earlier this year but Covid meant that we had to change our plans. Our new service (adapted due to Covid) is now on all our Domestic, European and North American routes. Our Latin American routes will follow during 2021.
What are the biggest challenges faced in on-board service?
We face many challenges when creating the on-board service – the biggest is meeting the varied needs of our customers. We have very limited space on the aircraft and we have to ensure that we can include everything we need to give the best possible service.
Who creates menus? What is the team behind them?
We have recently started a partnership with DO & CO in Madrid. It provides the catering for our lounges in Madrid and all of our on-board catering on flights from Madrid. DO & CO is now responsible for our menu design – it has a dedicated team of experts who are renowned for their quality and innovation.
Does the Dalí Premium Lounge, recently reopened in T4 at Madrid airport, also incorporate a new gastronomic proposal?
Yes, it reopened on 7 October. We serve market-fresh ingredients that are handmade daily with the best flavours from Spain and the rest of the world. The service is of the same high pre-Covid standards, with some adaptations to meet new health and safety protocols.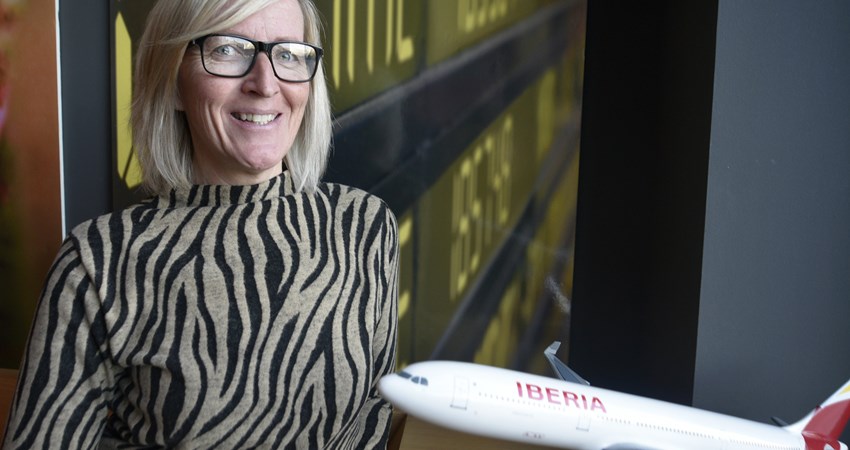 How do you adapt this for connecting passengers so that the proposal is as complete as possible?
So that we do not have menu repetition, we have different menus that run on different cycles between our Domestic, European and Long-haul routes.
What has changed? Does the new proposal includes certified products when it comes to oils, wines, etc?
We have changed the presentation of the service, incorporating new equipment with clean round lines and a new simple but modern style. When travelling in business class, you will get a lot more choice, with fresh seasonal products. The olive oil, wine, ham, olives and cheese that we use will always be Spanish on flights from Madrid. We always try to select products that have the Protected Designation of Origin (DOP) as a quality guarantee.
Is there any dish that you would especially recommend clients either on board or at the Premium Lounge?
DO & CO is very famous all over the world for its chocolate mousse. This will definitely feature in the lounge menus and on board at various times throughout the year. Hopefully everybody likes it as much as we do.