We enter the universe of Ágatha Ruiz de la Prada
After a year during which her work routine has changed completely, Spanish fashion's most prolific – and internationally recognised – designer welcomes us to her workshop to chat about her colourful career, the trips that have inspired her and the future of the industry.
Images by James Rajotte
You've received awards such as the National Fashion Design Award and the Gold Medal for Merit in Fine Arts. Do you feel like an ambassador of Spanish fashion?
Awards are absurd. They give them to you for your age. There are prizes every year and, at some point, it'll be your turn, too. I do think, however, that in the history of Spain, very few designers have sold as much as I have. Not just clothing, but lots of things, so that now there's a towel, a sheet, a perfume, a pencil or a sock by Ágatha Ruiz de la Prada in so many Spanish homes. One of the most enjoyable things that I've done – it was years ago – was a year-long collection of ties, the first I had ever designed. Every month, we would release a new tie, and I still see people wearing them.
Has the industry changed a lot?
When I began, everything was very calm. I remember those times, in my studio with a lot to do in the workshop, drawing... This year reminds me a lot of that one, because it's also been very introspective. A year ago, I did 74 fashion shows and travelled almost as much as one of Iberia's cabin crew. And 2020 has been very strange, but also interesting – a bit like going back to the beginning.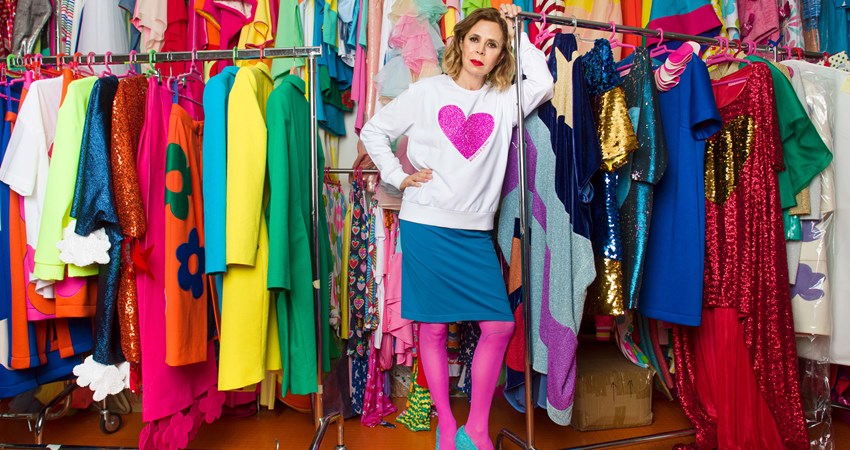 How was the lockdown for you?
The thing that struck me most about the early days of the lockdown was when there was talk that the airport was to be closed. For me, closing it for a half house?? was already scandalous. I felt really sad and worried about the suppliers and shops and all their employees.
A few months later, you designed some masks with Lidl to benefit Save the Children.
As soon as the crisis began, several companies contacted me to design masks, but I thought it wasn't the right time. And when the first wave hit so hard, this collaboration with Lidl came up. It was very important to me. I thought it was exactly the right moment and we did some type-approved masks at a very good price. They sold 500,000 in 45 minutes. People wanted colour and joy, to go outside and feel happy again.
Do you think colour is healing?
We're always in need of colour but, when times are bad, we need it even more. At the beginning, I was thinking about all my travels, some of which I did without paying any attention. And I suddenly saw the privilege that I've had to be able to travel so much and to get to know so much about the world. Travel has been such an important part of my life...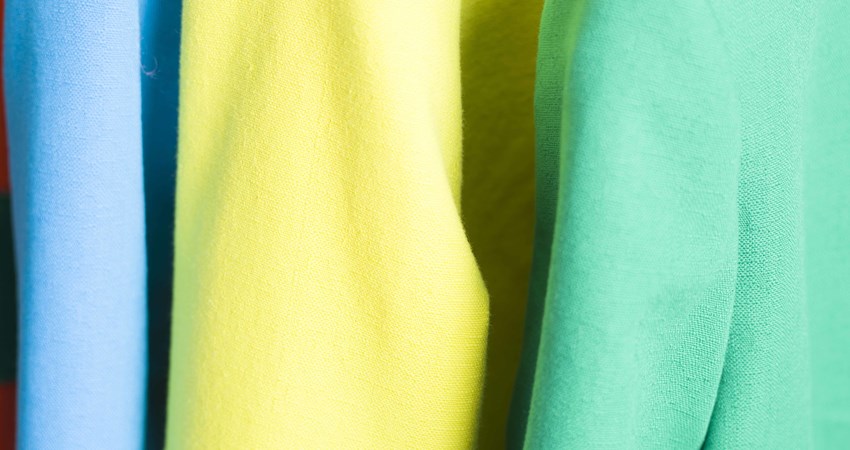 The latest collection you presented at the Mercedes-Benz Fashion Week Madrid was, in fact, inspired by Africa.
Yes, I was in Equatorial Guinea and I came back obsessed with Africa. I started preparing the collection before the pandemic. I was supposed to have gone back to Equatorial Guinea for a fashion show this week, but I've had to postpone it. I hope that I can return soon.
What destinations appear on the map of your career?
As a child, the route between Madrid and Barcelona. For me, the Air Shuttle was like taking the bus. Then it was Madrid-Paris and, after that, Milan and New York for work. I've also gone a lot to Latin America.
How would you describe your relationship with Latin America?
In Latin America, there's a lot of appreciation for what is done in Spain, and I've been lucky enough to go there often and sell a lot. They love me very much, and I love them very much. Also, Puig has helped me a lot there, because the perfume sells very well, and that popularity has multiplied the exposure of the fashion shows.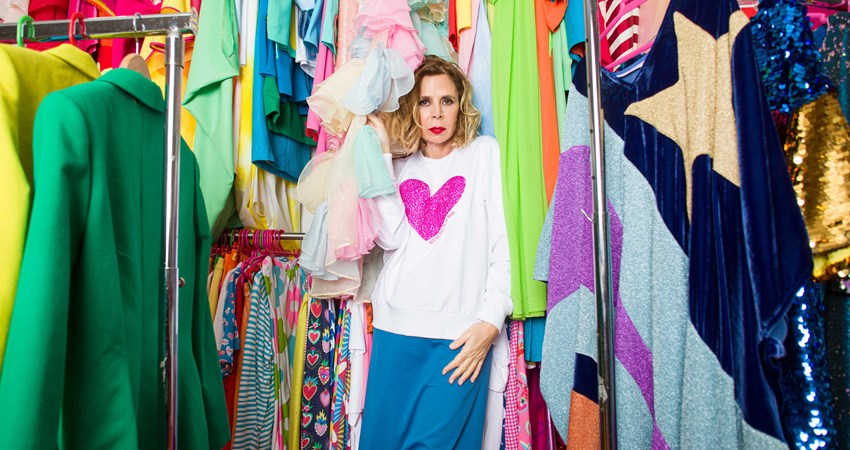 Is there anything you wouldn't design?
I've done funerals, armoured doors, sockets, bathtub-proof books for babies... However, I wouldn't do anything with things I don't like, such as tobacco, sweets and leather coats.
Is sustainability a big part of your everyday life?
I'd say that, since I began, I've been obsessed with everything that has to do with sustainability. My grandfather was an ecologist, and it's something that's been very much a part of my life since I was a child. And, since it's part of my life, I'm really happy to see that it's finally becoming a widespread concern.
With as many collections as there are today, do you think fashion can be sustainable?
Fashion in general, and worldwide – which is suffering so much from the health crisis – has to face this enigma of whether it is compatible with sustainability. We're trying to make it so at a global level. I think that if you've got something nice, you need to use it for a long time. It's the same with a garment, which ends up telling a story.
How is this year looking for you?
I'm no longer making plans, because it's very difficult to anticipate anything. However, if we have the Mercedes-Benz Fashion Week Madrid in March, I'll be the first one there.