Key Iberia initiatives
The airline is immersed in developing several projects in the field of innovation, with the aim of finding new ways of operating in the air transport sector and of becoming a benchmark for sustainability and dual training.
The key points of... facial recognition at the airport
In the context of enhancing the travel experience as well as promoting the elimination of any type of physical contact during the airport journey, Iberia stands out for an innovative project that makes it possible for the biometric recognition of passengers, thanks to the use of tablet-type mobile equipment.
What are its key points?
Maximum safety

: The system will have very high detection capabilities, and will even be able to identify passengers wearing facemasks.



Reduction in mobility:

It will be possible to handle a large number of flights to different destinations with a relatively small number of units.





Support

: The initiative is supported by Spain's state-level industrial technology development agency CDTI through the R&D programme.



Collaboration:

Iberia is taking part in this ambitious project along with Aena, Inetum and Thales.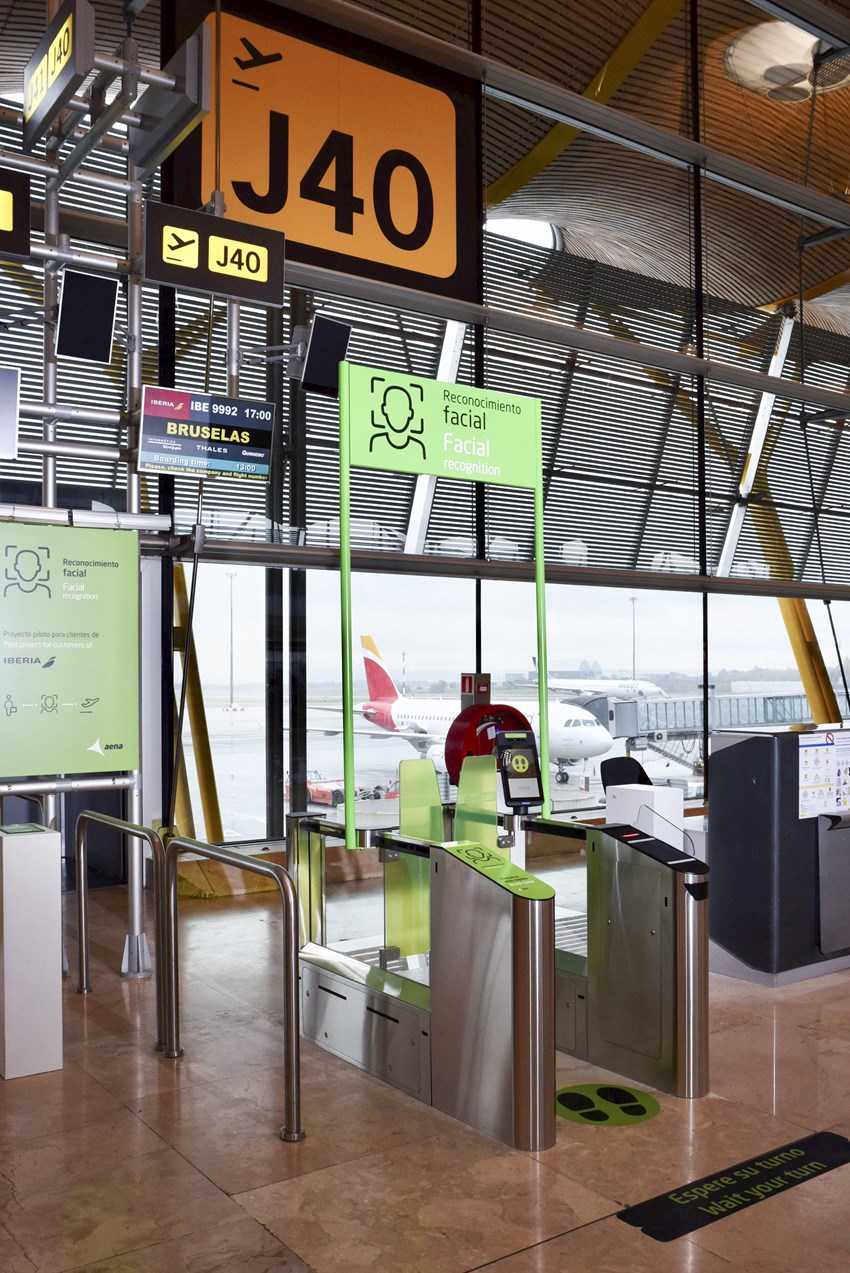 The key points of... the repurposing of La Muñoza as an aeronautical industrial centre
Buoyed by Madrid Mayor José Luis Martínez-Almeida's visit to the airline's facilities in La Muñoza, Iberia has presented a project to repurpose this industrial area into a benchmark centre for the maintenance business in southern Europe.
What are its key points?
Sustainability

: Promote the engine maintenance business with state-of-the-art models that are more sustainable, such as next-generation Airbus A320neo aircraft.



Learning

: Promote an aeronautical training school with special emphasis on dual vocational training for young people, along with training that will allow those who are unemployed to receive updated training in aviation-related professions.
"We've seen Iberia's commitment to the future in its project to turn the maintenance facilities at La Muñoza into one of the main technological hubs in the aeronautical industry. And there's no doubt that this effort will be assisted by the city government with the aim of placing Madrid in increasingly relevant positions within this sector." José Luis Martínez-Almeida, Mayor of Madrid.