Ljubljana: From garden to table
When it comes to food, Slovenia might appear to be four countries in one. To celebrate it being named European Region of Gastronomy 2021, we visit its capital, Ljubljana, to discover where to sample one of the most delicious and least known cuisines in Europe.
'From garden to table' sums up Slovenia's cuisine and the philosophy behind it. Local products are the basis of the gastronomy of one of Europe's smallest countries (it's even smaller than Spain's Autonomous Community of Valencia). Each area draws on what the earth gives to it. This promotes sustainability because the distance the foods travel is practically zero, creating little environmental impact or carbon footprint. But Slovenia's geography also makes it a unique and unusual case in Europe. Despite its small size, it has four distinctly different areas: one is a region with Alps, one has a Mediterranean climate, one features karst terrain and, in the east, is part of Central Europe's large Pannonian Plain. In terms of cuisine, this translates into dishes from four different and differentiated culinary regions: the dishes of mountain shepherds; salty recipes from the sea; meats aged by the wind of the karst region; and the hearty gastronomy of the plains. Salt, honey, olive oil, squash, meat and, of course, wine – consumed here throughout the country's history – are some of the ingredients of a cuisine that the country's inhabitants see as a hallmark of their identity, being green, healthy and active.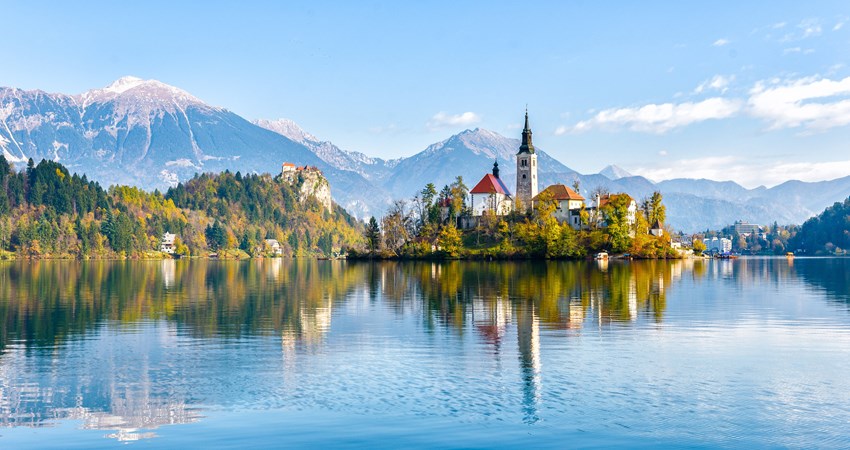 Because of its peculiar identity stemming from being almost four countries in one that is so small, and because of the garden-to-plate philosophy of its cuisine, Slovenia is this year's European Region of Gastronomy. This choice is seen as a recognition of what is one of Europe's most exciting culinary options. It was last year that the Michelin Guide first included the country on its pages. Today, Slovenia boasts one two-Michelin-star restaurant (Hiša Franko, headed by Ana Roš) and five one-star restaurants.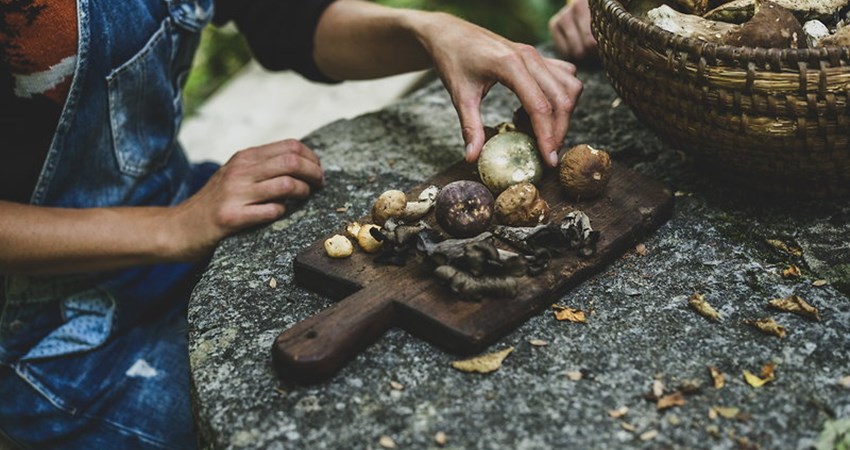 The country's capital, Ljubljana, is the perfect place to enjoy this cuisine. Here, you can try out the country's most famous dishes, and also discover creations being made by some of its chefs by fusing its cuisine with others, or by using other, less common, ingredients. However, its most famous, most traditional, dishes always take centre stage. From štruklji, a flour-based cake with dozens of sweet and savoury varieties – typical of the capital – to žganci, a side dish unique to the country made from maize or buckwheat flour and served with stews. There is also goulash – originally from Hungary, but also eaten here – and jota, a meat and sauerkraut hotpot that is simple but filling. Don't miss the kranjska klobasa (Carniolan sausage), which is the most traditional sausage, or the national favourite obara, a meat-based soup that can also include tripe. Other traditional dishes include the thick bean soup called ričet – perfect for the winter – and the layered pastry prekmurska gibanica, filled with poppy seeds, walnuts, fruit and fresh cheese, the country's most famous dessert.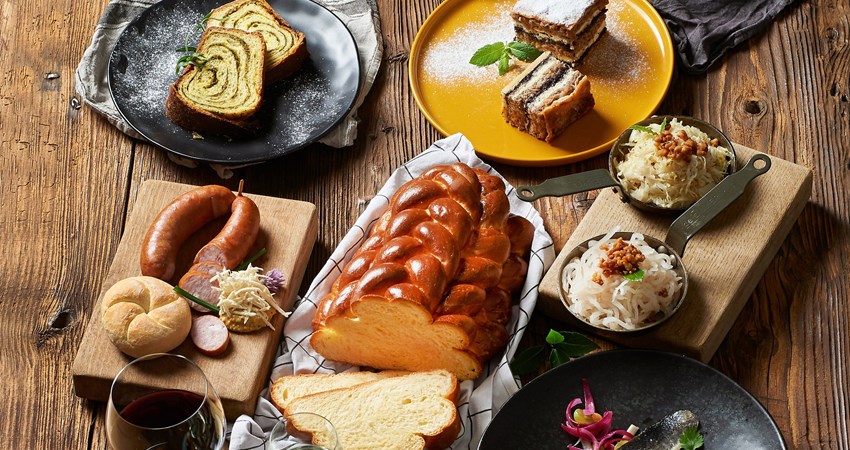 Visit Ljubljana from 8,250 Avios each way and discover the best places to sample these and many other dishes.
Maxim
For the past four decades, Maxim – a tribute to Paris's famous restaurant – has been adapting French haute cuisine to the Slovenian identity.
Strelec
Strelec is probably the city's best located restaurant… or, at least, the most special, because it's in one of Ljubljana castle's towers. The cuisine featured on its seasonal menu is a great example of the blending of the country's different regional alternatives.
Atelje
Atelje is the city's only Michelin-star restaurant in Ljubljana. The guide's experts have described a "delicate and unforgettable culinary experience" at this restaurant located in the Grand Hotel Union, one of the capital's most prestigious addresses. There are longer and shorter menus for trying out the offerings of chef Jorg Zupan, who has worked all over the world and is now innovating in his home country.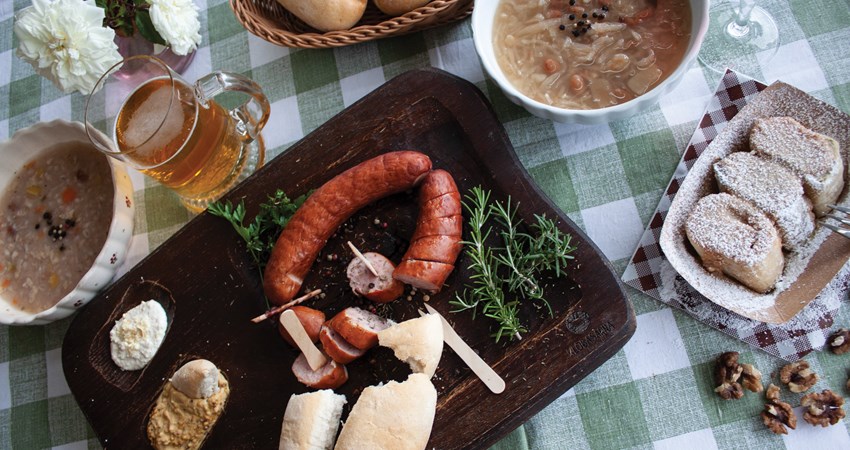 Klobasarna
Few things are more typical in the city than stopping by this eatery for some of its Carniolan sausage, served in a roll with mustard and fresh horseradish.
Mercado Central
As well as the indoor stalls, it's worth exploring the area around here and Vodnik Square, as both filled with food stalls. It's a great option that's fast and cheap on hot days.
JB
A cult-favourite eatery in the city, JB's chef, Janez Bratovž, is a pioneer of modern cuisine in Slovenia. JB is also located in an iconic building designed by Jože Plečnik, Slovenia's most important architect.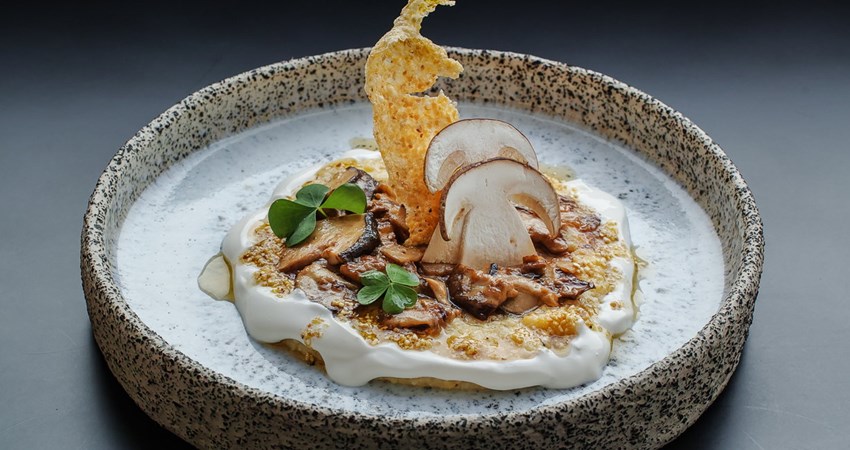 Accompany with good wine
Ljubljana is not a wine producing city, but it has historically been a meeting point for wine merchants. This is why there are usually many options available, from bars to fairs, where you can try some of the wines that have been made here for centuries. You can also travel from Ljubljana and visit some of the country's wineries, located on the city's outskirts.
Discover world's most innovative restaurants.