From Split and in one day
The Dalmatian coast is undoubtedly one of the prettiest parts of Croatia. It is, of course, the most visited area and, right in the middle, is Split, where you can travel from 7,500 Avios each way. The city is often chosen as the home base for visits to other parts. Its Roman echoes and mediaeval walls – bathed by the waves of the Adriatic – are even more enjoyable when combined with the many interesting options surrounding it. Visitors often take a ride in a ferry or water taxi to visit the nearest islands, such as Brač, Hvar, Vis and Korčula, all of which vary widely from one another. Another possibility is the very much more local and Mediterranean Solta. And you can also head west to visit the Baroque city of Trogir. Or go a bit further still, towards the north, to explore the Venice-like Šibenik and swim in one of the waterfalls in Krka National Park. There's a world of exciting possibilities for excursions from Split.
A winning hand: the islands of Hvar, Brač, Vis and Korčula
Taking into account that there are more than 1,200 islands in Croatia and that hundreds of these are found along the Dalmatian coast, picking just four may seem rather audacious, but we've done it. Each has its own personality. Hvar smells of pine and lavender, like a candle shop. It's the island of aromatic plants, which – as well as perfuming the air – delight with their colours and shapes. Maybe that's why the rich and famous have been visiting it for years, or perhaps it's down to the lovely cobblestone streets, Venetian-style buildings and abundant marble of the capital.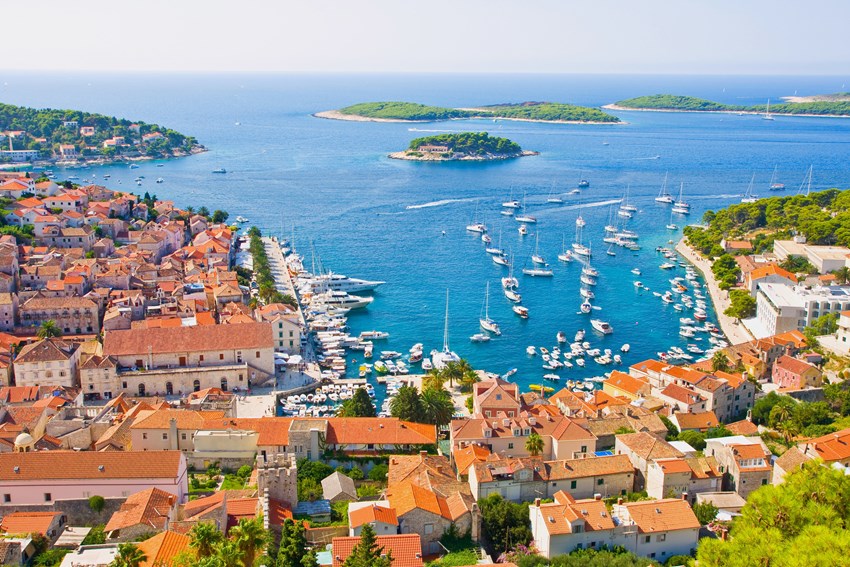 Brač is famous for the white stone of its quarries, which was used to build two centres of power separated by millennia: the Diocletian's Palace in Split and the White House in the United States. This stone forms the pine-dotted cliffs and the steep terrain of the olive groves, vineyards and cherry orchards. It is also used in the vernacular architecture of the numerous towns in this extensive island, whose most photographed spot may be Zlatni Rat, a long and photogenic spit of land.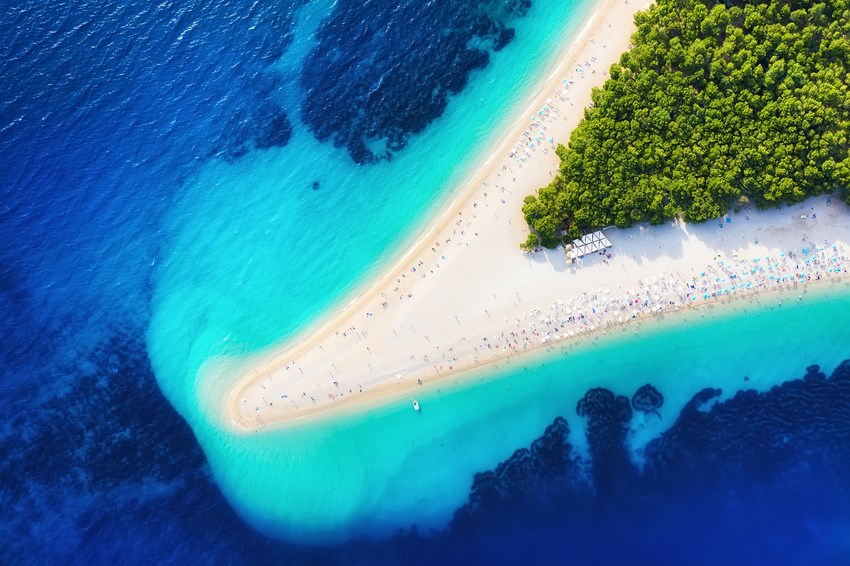 The peculiarity of Vis lies in its isolation, since it was a military base for nearly 40 years, until 1989. Its personality is shaped by the omnipresent vineyards, the steep coast composed of cliffs, caves and coves and its two main cities: the aristocratic town of Vis and the fishing town of Komiža.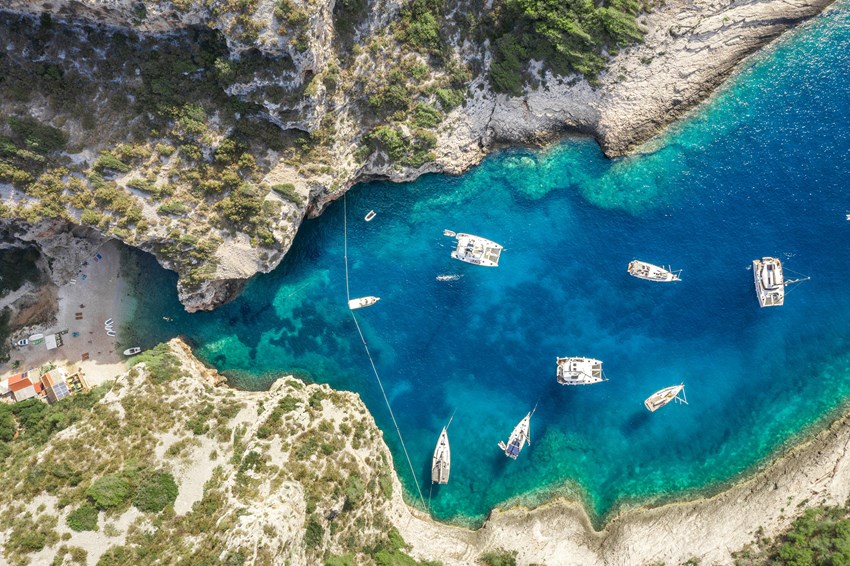 Then there's Korčula, whose landscape has other nuances, with mountains that cross the island and reach 560m high, sandy beaches among the cliffs and dense forests of oaks, cypresses, and, of course, Aleppo pines. Since its history is long (it begins in prehistory) and turbulent (with wars between Venetians and Croatian kings, among Turks and Genoese), mediaeval remains decorate many of the towns along its 47km length, especially in its capital, Korčula.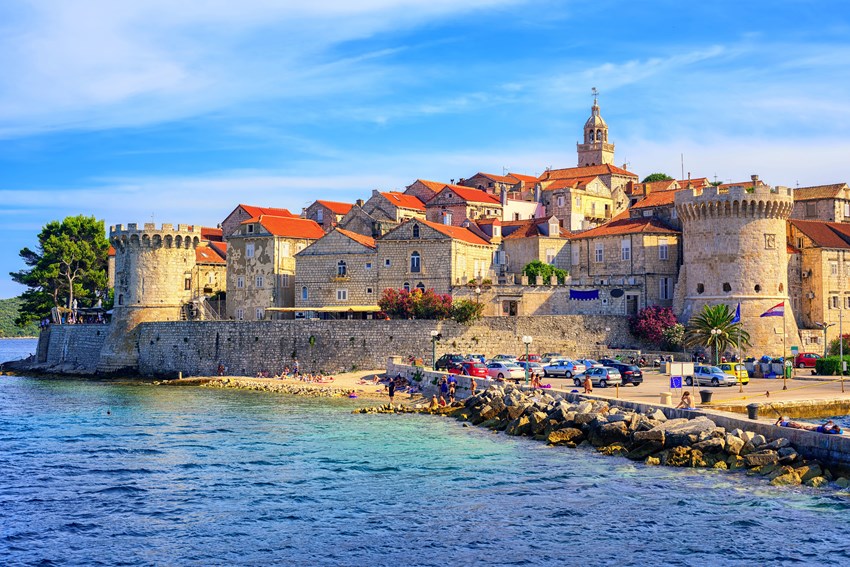 Šolta, the least known star
The modest and peaceful island refuge of Roman emperor Diocletian, just nine nautical miles from Split, lacks big monuments, and is overshadowed by the more famous islands. It's precisely for this reason that it's more affordable and more natural, with fewer crowds. It's also the perfect place to eat and drink. It has ancient olive trees that produce the country's most famous oil, mild and pleasant wines and an abundance of agricultural produce.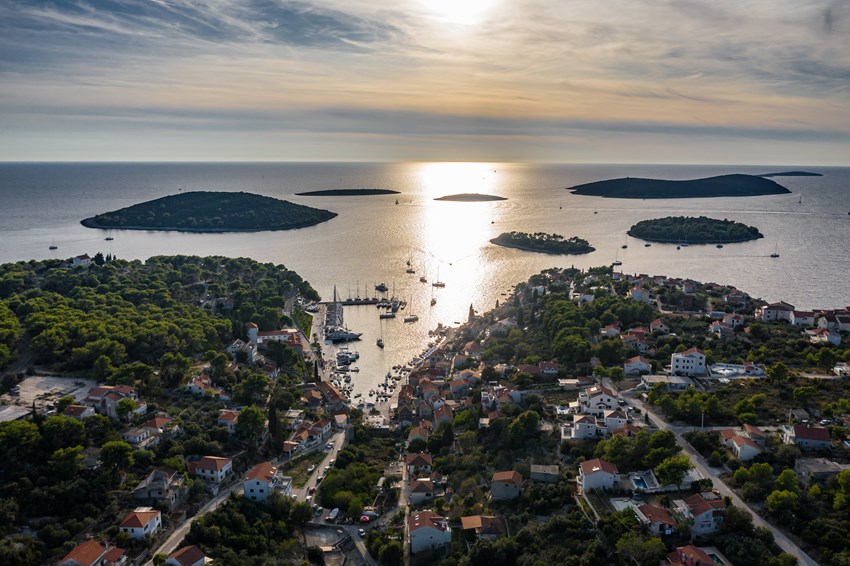 Trogir, the walled island
An imposing mediaeval wall encircles the small, charming city of Trogir, a 1km World Heritage Site island connected to land via three bridges and located less than half an hour from Split. Along the 400m of its seafront promenade, laidback cafés directly face the yachts. Behind the promenade, its labyrinthine urban layout is dotted by Romanesque, Gothic and Baroque palace and churches, filling day-to-day life with beauty. Lovely architectural details can be found everywhere – wooden doors, fairy-tale windows, sculptured grilles, perfumed gardens and Eden-like courtyards. Its undisputed emblem is the Cathedral of St Lawrence, which has a unique Romanesque portal and a 47m tower, along with three floors reflecting the city's three characteristic architectural styles.​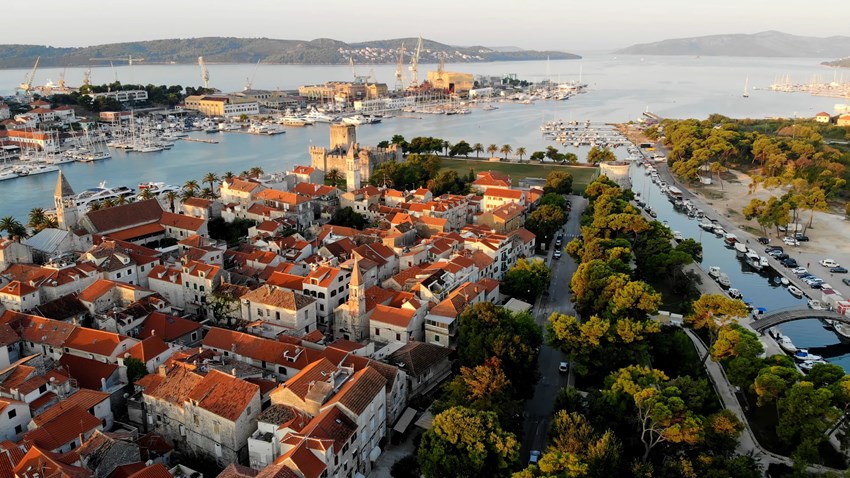 The mediaeval Šibenik and Krka Park
The steep stone alleyways of Šibenik descend among low-slung houses with a mediaeval vibe to the impressive Romanesque Cathedral of St James, made of limestone and marble from Brač.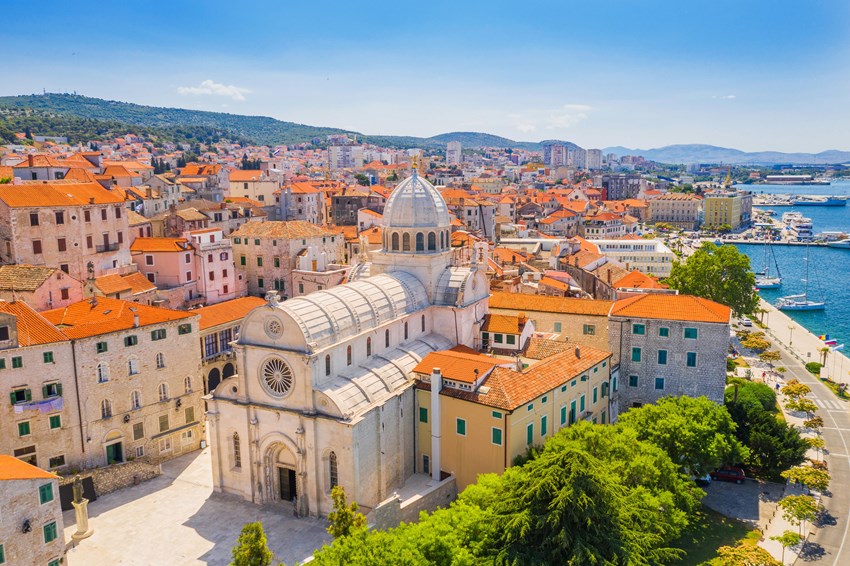 From here, you can reach some of Croatia's best natural attractions, such as the Kornati Islands, the Sokolarski Raptor Centre and Krka National Park. The park, which measures 109sqkm, follows the river of the same name as it morphs into waterfalls, lakes and rapids along a canyon that can reach up to 200m deep. This bucolic green and blue landscape is filled with thousands of birds, and travels through valleys such as Roški Slap. It's dotted with water mills and has a 150m gorge, giving rise to lakes such as Lake Visovac, and forming the grounds of the Byzantine monastery of Krka (1402) and the Samostan Visovac Monastery (located on its own island). This extraordinarily preserved natural and cultural landscape can be reached from Split on a one-day excursion, though you'll want to stay far longer.