Toni Acosta returns to the Madrid stage with Anfitrión
Her heart set on being a performer, Toni Acosta was 24 when she left the Canary Islands for Madrid. Today, aged almost 50, not only is she a performer, but she is a highly successful one. Paradoxically, she has experienced an explosion of success over this past year, when everything seemed to have shut down. Acosta was in Poliamor para Principiantes (Polyamory for Beginners), which debuted last spring and our interview takes place while she is filming Todos lo hacen (Everyone Does It) – while television, radio and, now, theatre are also all in the mix. On 7 July, Anfitrión debuts at the La Latina Theatre in Madrid, and Acosta promises that this adaptation of a classic comedy, which premièred last year at the Mérida Classical Theatre Festival, will leave audiences laughing – and asking a lot of questions.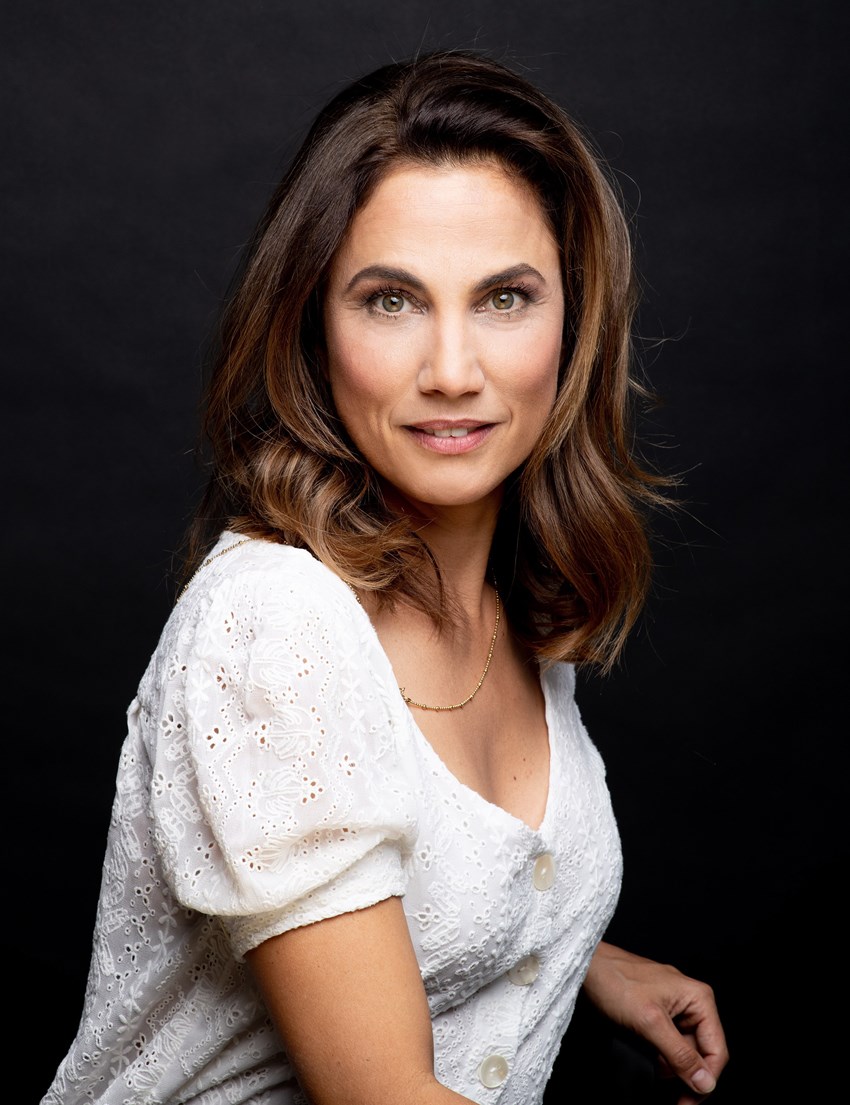 In Anfitrión, there is acting, a chorus and dancing. You play three characters. Sell us the play.
It's a comedy and has a cast that the audience will love. It also offers a humorous take on gods and mortals. We talk about what people show and don't show on social media. With this play, we ask questions about who we really are: who everyone else wants us to be and who we want to be. 
It is surprising that a 2,300-year-old work by Plautus, which Molière adapted and made successful before the telegraph even existed, inspires us to talk about social networks. We haven't changed much as human beings, have we?
Human beings keep asking the same questions. It's just the way we do it that changes. But the problems of love and family and the crises of identity remain the same. 
What existential question do you ask yourself most frequently?
What I want to be when I get older. I still haven't decided, but I think that I want to hide myself more, that I want to be less exposed. I love my work and sharing it with the public, but then I realise that I'm increasingly protective of my life. When I'm older, I'd like to have my privacy.
Does the theatre give you that increased privacy?
Theatre gives you the warmth of truth and the good warmth of the audience. What happens on one night is only from you to that spectator and from that spectator watching you. For me, that's magic.
Anfitrión is a comedy. What does a theatre filled with rows of seats of people wearing masks look like from the stage?
The worst thing is that we've got used to it! At first, it was very strange, because the smiles seem muffled, but then the applause we receive makes up for everything. The audience is very grateful that we're performing and we're touring. And we show our gratitude to them, too, from the stage, when they come to see us.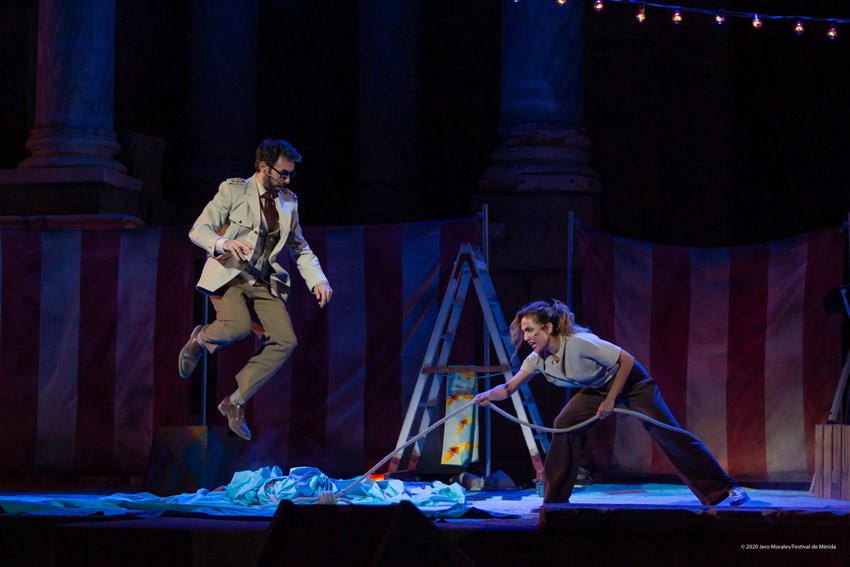 Today, theatre – especially comedy – is not just culture: it's medicine, it's therapy…
It's a truly necessary lifeline. That's quite clear. That's why we consider ourselves so fortunate to be able to offer a performance. In some ways, we're like medicine for the soul.
You say you study humour a lot. How does one do that?
I like to see how humour has evolved historically, and also to know what my kids find funny, where they're heads are at. Because – as Buenafuente says – humour is a very serious thing.
What would you say is your secret ingredient for being funny?
I think just letting myself go. I'm very methodical and disciplined, but when it comes to improvising, I allow myself to let go. That's my strength. When I find something I find funny, I work it. I know that if I make a fool of myself, that by laughing at myself, I'll reach people. And I'm very professional in not taking myself seriously.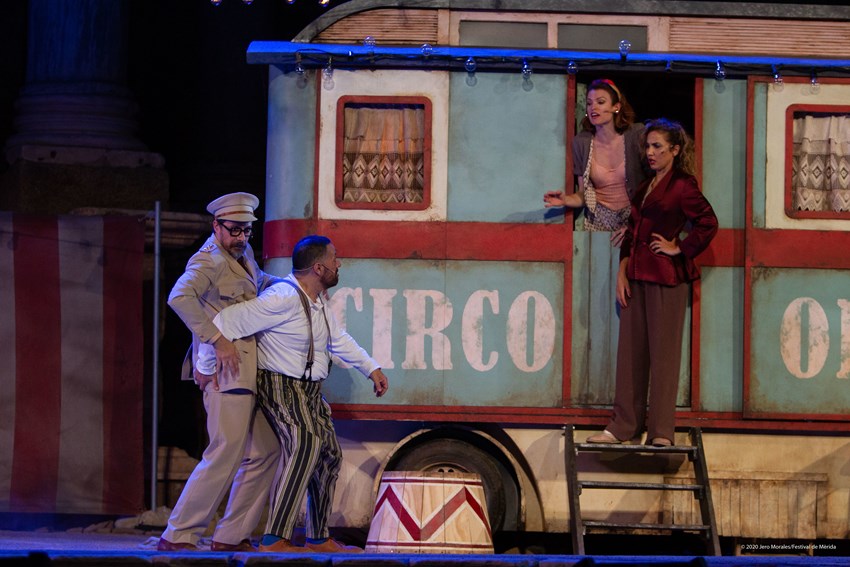 You arrived in Madrid when you were 24 and you're very successful now, with a good amount of experience under your belt. What are success and fame like when you've achieved them that way?
I've progressed little by little, so I've never let fame go to my head. I continue to do auditions and think about what my next job will be... I want to think that fame is just one part of my life, that it's nice, but that it doesn't unsettle me. Besides, I became at mother at 32 and that does put you in your place – and fame, too.
What project would you like to be offered now or what would you like to work on?
There's a play in my portfolio, a drama for two characters, which I really like. But to deal with a theatre drama, with all the emotions, you've got to be emotionally strong... I think that could be my next challenge.
What summer do you remember most, or what is your perfect definition of summer?
Oh, I have lovely summers... For me right now, the definition of summer is Médano beach in Tenerife with my family. I like to go back to where I came from, put away my phone and connect with my entire family, lie on the beach, watch the sunset there with a hot chocolate while the sand becomes cold.