We chat with Guillermo González Vallina, Sales Director Spain, Portugal and North Africa
As summer draws to a close, how close to recovery are we?
Our activity is closely linked to the opening of the borders of different countries and to the reduction of entry requirements, and that's why the evolution has been very different across all of the markets. 
In Europe, many of our destinations have recovered, although things are not the same as they were before the pandemic.
Right now, the worst situation is in Latin America – excluding the Caribbean – where restrictions are still very stringent, and in the USA, where entry is still not allowed for passengers who have been in the Schengen Area in the previous 14 days.
Hopefully in the coming months, with more vaccinations on a global scale, the situation will be reversed, and we can reunite families between both continents.
What strategies are being implemented to shape that recovery?
Our goal has always been to maintain Spain's connectivity with the world, even in the hardest months, while adhering to – obviously – all the health measures so that flying is safe. 
This remains our main goal. We closely monitor the restrictions in each country in order to operate as many flights as possible and to offer our customers that much-needed connectivity. But, above all, we've maintained a stable flight schedule that brings confidence to our customers.
Before, we designed our flight schedules one or two years in advance, and now we do it in just a few weeks. This flexibility has allowed us to offer new destinations this summer, such as the Maldives and the Azores, both places where outdoor activities are the main attraction.
We know that we are in uncertain times, when the situation in the country of origin or destination can change from one day to the next, and the same is true of our customers' personal situations. That's why all our tickets offer the flexibility to make changes, or to request vouchers or refunds.
In short, our strategy is to commit to connectivity and flexibility, as we realise that tourism and mobility are a redistributor of wealth and, therefore, of economic recovery.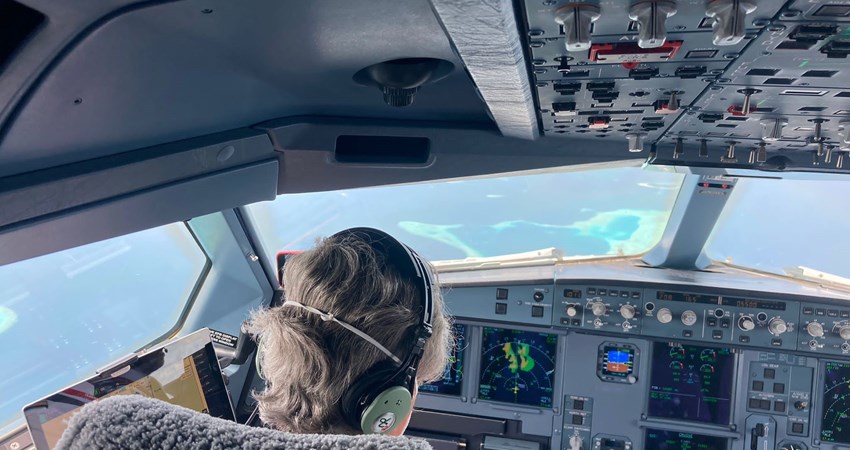 In recent months, holiday activity has recovered slightly, but what's happening with the business sector?
Business trips are one of the key elements in the revival of the economy. There are companies that are already committed to bringing back trips as a lever to boost their business activity, as soon as possible. We know that our corporate customers' current needs have changed, and at Iberia we're redefining our value proposition. We continue to be committed to connectivity, increasing frequencies so that business customers have more options for going and returning in a single day. We've introduced new, more flexible conditions and have implemented a series of measures and initiatives to facilitate managing corporate trips and bringing back our premium services, which are key for corporate customers.
We believe that, from September, we will see an additional increase in corporate demand, so we're planning to adapt our network to corporate needs after the summer.
Do you think videoconferences have come to stay and will replace face-to-face meetings?
Honestly, I don't think they will. It's true that platforms and technology allow us to meet from anywhere in the world and that their use has increased greatly over the past year, helping us manage companies in a very difficult environment, but – for any business, any industry – personal, face-to-face contact is fundamental to many things. It's hard to close important agreements with remote customers or to share company values with remote employees. That's what our corporate customers keep telling us. Everything is much colder through a screen, and the nuances are lost. In our culture, we need to see each other.
What does the On Business programme consist of and what benefits can it offer to travellers?
It's a corporate loyalty product for SMEs. You earn discounts and/or On Business points that are redeemable for other tickets or for upgrades and, for the ticket holder, Avios in their personal Iberia Plus account. 
In short, it offers advantages for the self-employed, small- and medium-sized companies and their employees. 
What has been the response of travellers to new routes such as the Maldives and the Azores? 
It's been very good. We knew that there was a big demand for the restrictions to be lifted to travel again, and it's been busy. What's more, these two destinations are beautiful and great places to do outdoor activities in. 
In fact, we launched flights to the Maldives with two flights and the response was so good that we scheduled an additional flight per week. 
It's clear that we are eager to travel again and, in short, to live again.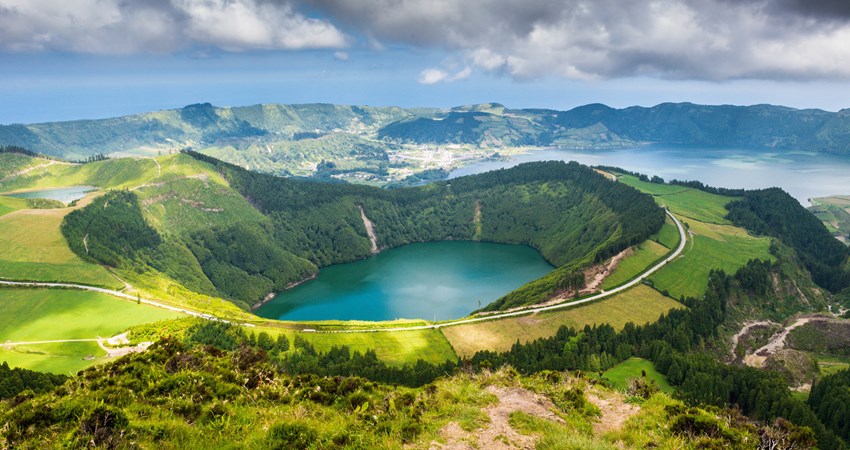 The big event this summer has been the Olympic Games. What was it like to organise the flights to Tokyo for the Spanish Olympic Team?
It was a real honour to be the Official Spanish Olympic Committee Airlines for Tokyo 2020. We've been in charge of organising the travel of the majority of the Spanish delegation to Tokyo. But since there were no regular flights between Madrid and Tokyo due to the restrictions, it has been a bit more complex this year. Iberia was proud to be, once again, the airline that carried our athletes. We organised two flights each way for the Olympic and Paralympic Team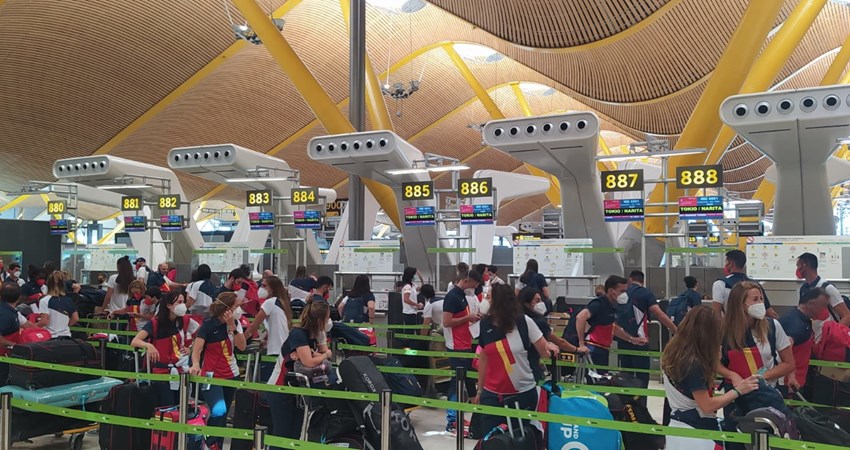 Continuing with your special flights, Iberia has just received an award for organising repatriations during the pandemic. What memories do you have of those months?
They were intense, difficult months, with a lot of work, but immensely rewarding. From the very beginning, we thought it was our duty to help society. And we did so with the means we had at hand – flying. We created a health corridor along with Fenin and Oesía Group to bring medical material from China so that our healthcare workers would have the tools to do their jobs. Although it's hard to believe it now, masks were quite scarce in those early months. The same is true for respirators and protective garments. We made some 100 flights between China and Spain. 
And we also organised repatriation flights, in collaboration with the Ministry of Foreign Affairs and various embassies, so that people outside their countries could return to their homes and be with their families. We made more than 50 repatriation flights, some to destinations we hadn't flown to before, such as Sydney, Manila and Kathmandu. 
This was an additional complication, because it's not easy to get traffic and overflight permits, and even less so in a matter of hours. We also had to study the approximations and landings in airports. These were sometimes complex because of the terrain where they are located. The most recent case in point is Kathmandu, from where we brought back a large number of Spanish mountain climbers. 
All this was possible thanks to the incredible work of an entire organisation and our highly involved and dedicated employees.
Resilience, adaptability, efficiency... What do you think will be the magic word for the coming months? 
All of them and, above all, flexibility; flexibility to increase and decrease the supply to different destinations based on restrictions and openings. And the flexibility to adapt our operation by means of complementary businesses such as freight in markets where there are greater restrictions. 
During all these months, flexibility has been a key element, and it will remain so in order to improve our positioning in all the markets where we operate and, especially, to offer our customers the largest network of connections possible.
Can you let us in on some kind of special offer for those of us who take holidays in September and October? 
In September, we always launch our post-summer price campaign, so this is the best time to buy flights for the holidays for those who haven't enjoyed any yet, or for those long-overdue getaways, because you can buy now and fly next year.