For a better future
While its commitment to ensuring global access to Covid-19 vaccines is beginning to reap results, the company is strengthening its steadfast commitment to sustainability at the forefront of the airline industry.
Vaccinating the world
Unicef Spain and Iberia – along with IAG Cargo as the logistics facilitator – have partnered to support Covax, the revolutionary mechanism for global collaboration on ensuring equitable and global access to COVID-19 vaccines.
With this agreement, Iberia has made a commitment to UNICEF Spain to ship humanitarian supplies in the fight against Covid-19 – including vaccines and equipment to preserve the cold chain supply system – mainly to Latin America, as well as some of the other 50 countries in which the airline operates.
What's more, Iberia and Unicef Spain have renewed their micro-donation agreement via iberia.com to allocate funds in the fight against the COVID-19 pandemic worldwide until 2023. Iberia customers who buy a ticket through iberia.com have the opportunity to make donations (from three to 20 euros) to Unicef, which will be used to support the vaccination, treatment and diagnosis of COVID-19 in countries with fewer resources, and to help minimise the impact of the pandemic on a global level.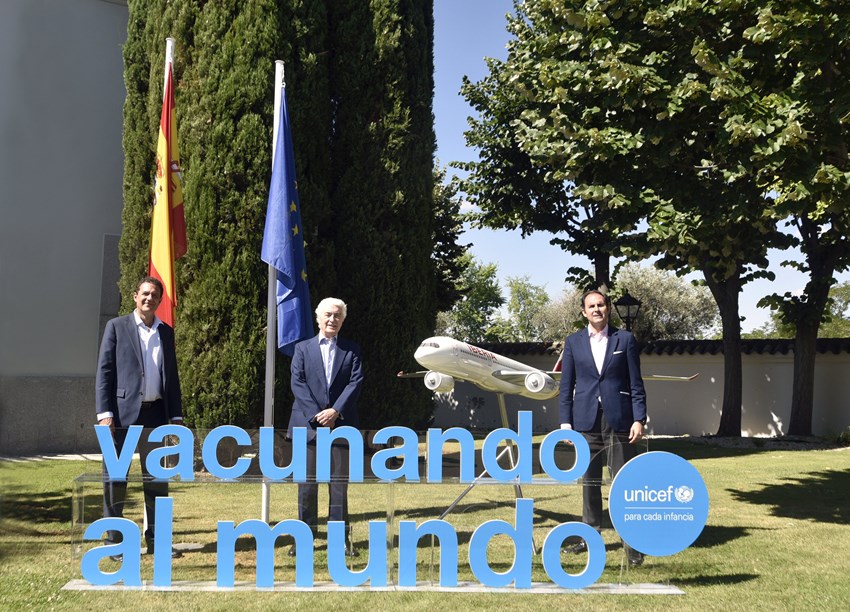 Iberia is taking another step in its partnership with Unicef Spain, continuing its commitment to, and trust in, vaccination as the most effective, economical and simple way to save lives.
In 2020, Iberia also transported 88 organs for transplant ...
709 organs transported by plane by the National Transplant Organisation
88 of them on Iberia flights and 50% on commercial flights

60 on Iberia aircraft
24 on Iberia Express aircraft
4 on Air Nostrum aircraft
Iberia commits to sustainability
The airline has just signed an agreement with Repsol on research and production of sustainable fuels, the supply of electricity and renewable hydrogen to decarbonise the fleet of land vehicles, and the energy management of Iberia facilities through artificial intelligence systems. The initiative is part of the Sustainable Development Goals promoted by the United Nations through the 2030 Agenda.
The future of aviation
Iberia is part of the Aviator project – part of the European Union's Horizon 2020 Programme – which analyses the impact of aviation emissions on the quality of air in airports and their surroundings, with the aim of contributing to new regulations. The company has recently carried out detailed measurements of emissions (of particles, volatile organic compounds and gases) on an Airbus A340 at Ciudad Real Airport.