What's happening right now in Spanish fashion?
It's a complicated time, but we fashion creators have never had it easy in Spain. The pandemic has shifted the pieces on the board and we have to know what our position is and what our biggest strong points are as a country – and they are culture and craftsmanship. I recently read: 'Fashion creates culture and culture creates action.' For me, fashion must be linked to a form of activism, whether by expressing dissent or support, whether that's related to environmental, humanitarian, social or political causes.
I strongly believe that we are at point in time when we must not trivialise. Instead, creativity in general – and the fashion industry in particular – must be aligned with what's happening globally. This is something that was already in the pipeline before the pandemic, but the health crisis has actually accelerated the initial process through which fashion, in all its facets – both in the creation of garments and in the creation of images – has to be involved beyond its own aesthetics and beauty and create an honest and committed discourse. On the other hand, right now craftsmanship and innovation have to work hand in hand, enhancing Spain's cultural heritage. We must also know how to tie it into today's lifestyles so that it will have greater reach over time.
What has inspired your new offering? 
This new collection is taking place at a very special time for me. All I can tell you in advance is its name: 'Paranormal'. There's already a lot of information in the title, in terms of both its own context as well as a more general one with regard to what has happened in the world, which has included almost paranormal circumstances. We've been through a situation of disorientation that we've had no choice but to accept and cope with as best we can. 'Paranormal' is a way of dealing with the improbable and emerging unscathed. Although the circumstances might be negative, there will always be something that is worth fighting for. 
Being faithful to yourself has been a constant in your career. When you look back, what has independence given – or taken from – you?
Freedom is the greatest stronghold a human being can have. Being self-sufficient and not dependent on third parties has given me a creative, emotional and commercial freedom that I couldn't have achieved otherwise. Obviously, belonging to a large textile company or having a powerful financial partner gives you muscle to grow exponentially, but that growth does not have to be linked to happiness. The goal is only profit and annual economic growth. My brand's core value system is honest and sincere creation free of commercial impositions. Connectivity with a kind of art and the emotions resulting from this process resonate with the public in a very special way. That's very hard to achieve when you have a business sword of Damocles hanging over your head. Every company has its own way of defending its brand values, but I will continue to commit to an emotionally intelligent style that delights in aesthetics without making us want to constantly shop or promote the uncontainable need to possess.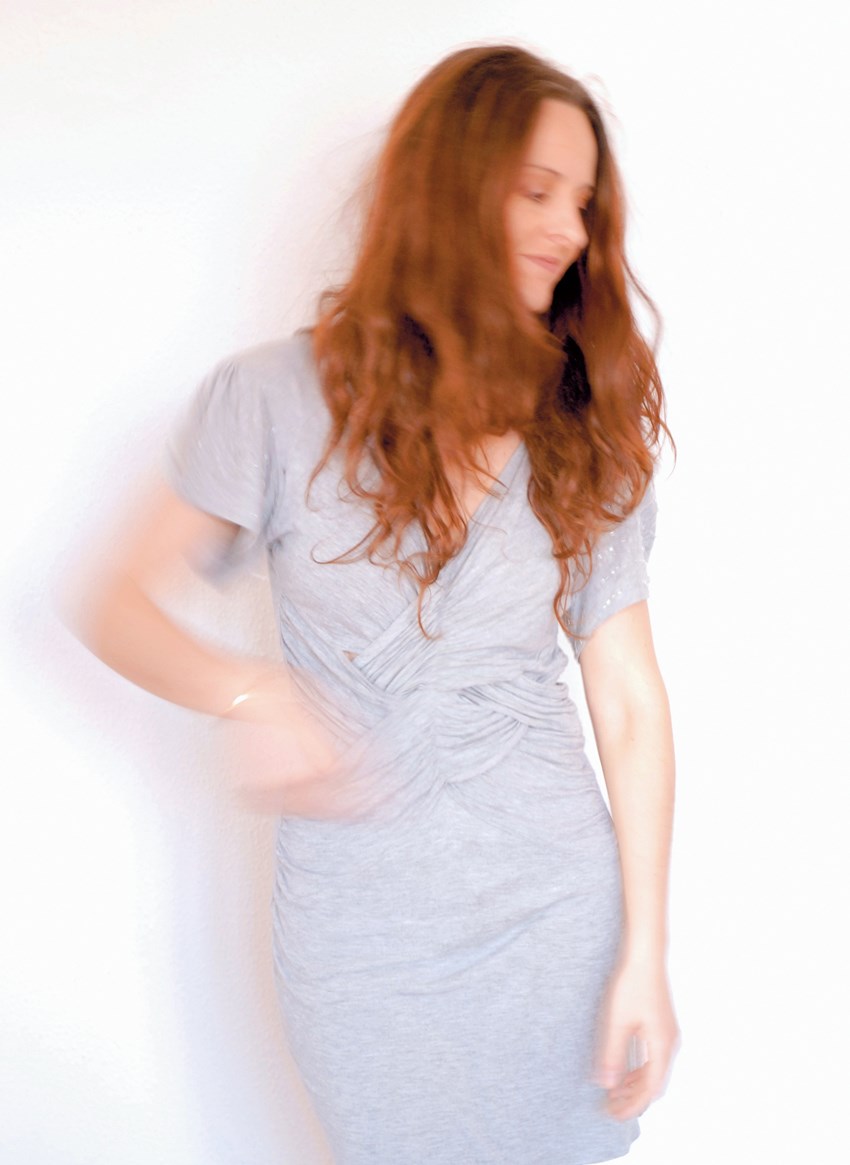 Some of your collections have made references to places, such as American landscapes. What sites inspire you most?
Those with a strong identity, whether because they have a powerful history behind them or because the strong presence of nature imposes itself on any kind of human order or reason. Some of the landscapes that impressed me most in the United States are Sequoia National Forest – hugging the immensity of a sequoia trunk makes you feel the power of life through its years and its strength, something perhaps very contrary to what human life is – and Badwater Basin in Death Valley. From there, I remember breathing and feeling a heat that almost burned my eyelashes. It's one of the hottest and lowest places below sea level on the planet. The feeling was almost unreal, as though it were another planet.
You've shown your designs in fashion capitals such as New York. Is travelling one of the things you've missed most in the past two years?
Yes, of course. Travelling and changing the setting is always a lesson that makes you evolve as a person. Dealing with travel in a completely open way generates new discoveries. This brings new experiences and new sensations and feelings you didn't know about before. It's the greatest wealth that we, as human beings, can have.
Is there a destination that you never get tired of returning to?
Berlin. I usually go for a few weeks every year. I like the city's dramatic force, its deeply rooted 50-year-old underground culture, its influence on music and art (which is undeniable) and the excitement of discovering new places that subvert all kinds of tourist and social stereotypes. It's become like a second home. 
Going through cancer (and in the midst of a pandemic) has strengthened your activism. Has it changed you in your professional life as well?
I've become much more reflective. I'm changing the time it takes to mature my ideas and implement them. I don't think that society and consumers currently need us fashion creators to present four or more collections a year. Personally, I want to have more time to enjoy what I do and the people around me, to change the frantic pace of fashion to another, more sensible one. One in which (as in art) you can have a longer process of introspection so that the result is more symbolic and committed to the idea as well as to social and environmental matters.
This past 2020, despite how poorly everything was going at the beginning, ended up surprising me so favourably that my spirit still has not recovered from that rollercoaster of collapse and recovery. Bad things happened to me, just as they do to the rest of humanity. Fortunately, however, there were also very good things, such as winning Spain's National Fashion Design Award, doing my first fashion curation for CentroCentro at Madrid's City Hall, or being a judge in Drag Race España, a programme I've always been a big fan of and which I am honoured to be part of.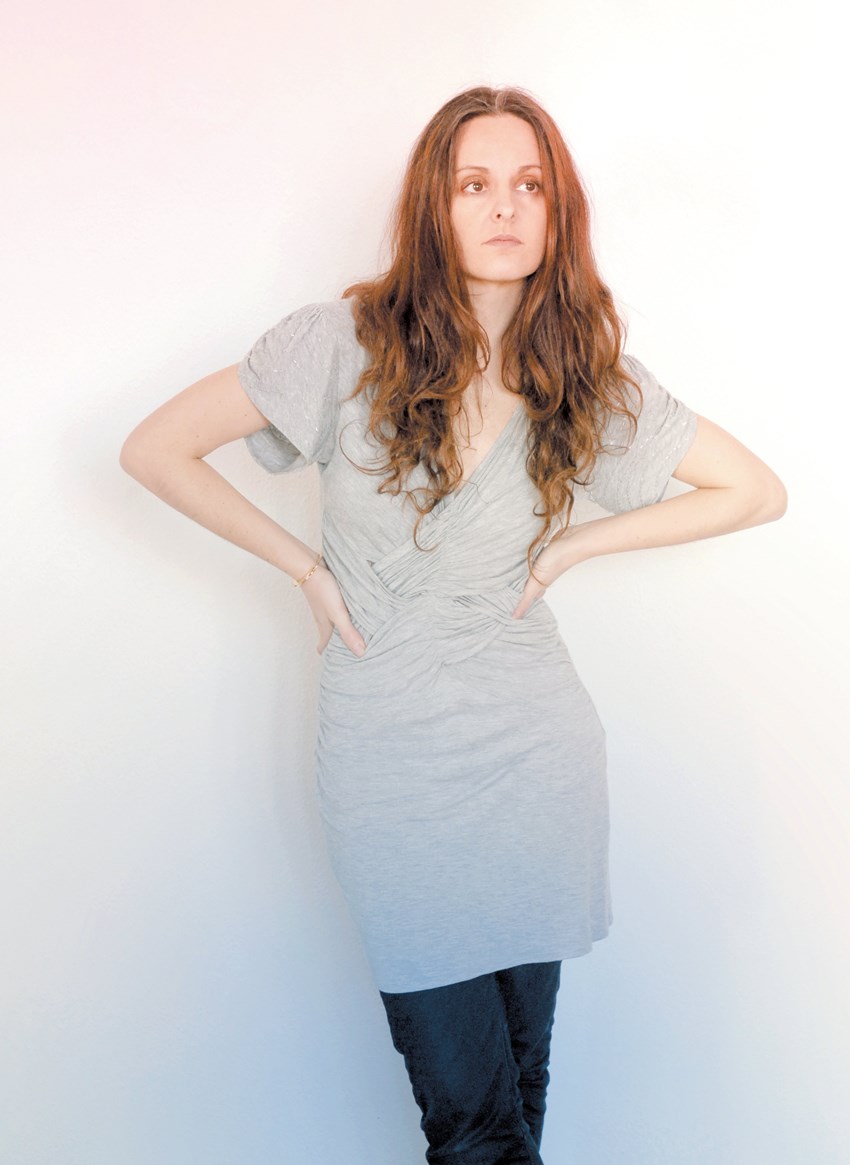 After being recognised with the National Fashion Design Award, is there more security or has the pressure increased 
Security is a deceptive feeling that doesn't make you progress – quite the opposite. It makes you remain as you are and forces you to not take risks. I've been taking risks and leaping in the dark my entire life. What the National Award has shown me is that being brave has its reward. It has been a confirmation of hard, consistent and – very often – solitary work in terms of how I understand fashion; always as a vehicle of expression, of seeking and, of course, of self-affirmation as well. Pressure has always been there and it always will be. That's inevitable and it's good that it's there. I leave security to the conformists, because you can't take anything for granted in life. This is even truer when you're on a creative path. I'll keep on leaping into the dark for better or for worse. I just don't know any other way to do it.
One of your qualities – highlighted by the award – is to always address issues related to gender, inclusion and diversity in your message. Where is fashion going in this regard? Will we eventually see fashion that is entirely unisex and without 'labels'?
I think fashion has to personify a new, less prejudiced sensitivity, a way of understanding what we wear and enjoying this in a more sincere and honest way. Fashion should serve whoever it is that you really want to be at a given time, not a socially imposed idea of who you must be or look like. For me, it's not a question about the kind of woman or man that society stereotypically marks you as. Rather, it's about rights and freedoms in a new and courageous world. Different gender roles have always existed, but society has not recognised them or has simply not given them a name, or it has done so, but in a derogatory way. Progress is currently being made on that matter: we no longer speak only of man or woman, but rather of non-binary, fluid, variants, the agendered, etc. Society, and fashion in particular, must adapt and have a parallel discourse that is consistent with all the different sensitivities. If the universe expands, the rest of us must do so as well.
Drag Race (on which you are a judge) celebrates this vision, but also showiness, something very characteristic of your fashion shows. Do you think that the project might have an effect on the performances of your shows? 
Each collection is a product of a context. It tells a story and requires an expressive formula. But I can tell you that, since I discovered the Ballroom scene and its universe in balance between the personal affirmation of the multiple 'selfs' that each of us has, its rebellious dissent and the challenge it creates for us and society, I have understood that queer culture is much more than playing with gender roles and the transformation of that which is masculine into stereotypes of what is female. But it's true that the level of showiness of both cultures which, in turn, have many points in common, is a great influence for me, and that's what I reflected in the 2019 'Realness' summer collection. We may possibly see more showiness in the garments of my future collections. As far as the performance aspect of show goes, we'll have to wait until we are able to do it again with a proper audience, and include – as we always do – a subversive part in the way we present it.
How do you want to end 2021?
With my most beloved friends, feeling that we're on the same page, enjoying each other and getting the most out of every moment that life gifts us with. The important thing is to be happy.