Madrid to host major magic show HANGAR 52
Yunke the magician, three-time winner of the FISM World Championships of Magic, will take to the stage from 1 December to 8 January at IFEMA MADRID with the third season of the biggest magic show ever seen in Spain. An amazing, magical show with which Yunke the magician will thrill more than 150,000 spectators with his hallmark combination of spectacular illusions and high-impact visual special effects that have won him the title of the best magician in the world.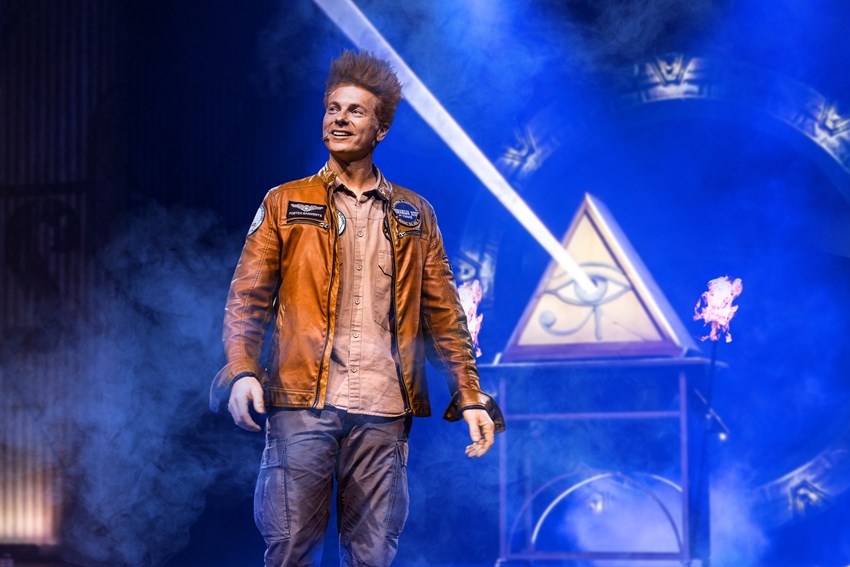 December is showtime and Madrid is a top spot in Europe for seeing the latest and greatest in live entertainment.  One unique, not-to-be-missed event visiting the city this Christmas is HANGAR 52 Revolution, a fabulous show created by Yunke the magician, back for a third season of unbridled creativity after winning the FISM World Championships of Magic 2022 Canada for the third time. Fans of the art of illusion are in luck, because from 1 December to 8 January Spain's most awe-inspiring Magic show will begin.
For six remarkable weeks, HANGAR 52 will glitter in one the city's best live entertainment venues - IFEMA MADRID - with spectacular, pure Las Vegas style staging. An extraordinary, high-impact visual show combining illusions and technological effects that will take audiences on a journey through some of the greatest secrets of humankind, and undoubtedly the biggest treat in your Christmas diary.
"Hanger 52 will give people a unique, surprising experience that goes beyond the limits of the impossible, where magic is capable of transforming reality, taking the mind to another level, and transporting the audience to a unique, unrepeatable moment". The more than 1.5 million spectators who have enjoyed the work of Yunke the magician make him worthy of recognition as one of the world's greatest illusionists. His shows are marked by a unique authenticity and a blend of mystery, beauty and riskiness, epitomising the brilliance of this inventor of magic, illusion and magical mechanisms.
Get your ticket on the HANGAR 52 web page