Santurce: the Art of the Street
North of Puerto Rico's capital of San Juan, Santurce is awash with creativity and inspiration. In recent years, this neighbourhood – the most populated in the entire country – has become a true urban museum, a space shared by different artists who set up their workshops here and a dream destination for any art lover. Explore it for 34,000 Avios (return trip).
Fotos de James Rajotte
An ideal starting point for a tour of Santurce, Calle Cerra stands out for its street art. Multiple murals, each with its own style and messaging, paint buildings and businesses with character and colour. It was on this very road that Santurce es Ley was born 12 years ago. This internationally important urban festival organised by artists, independent gallery owners and the community of the neighbourhood itself has become the main exhibitor of contemporary art in Puerto Rico. Artists from all over the world who have participated in different editions of this festival – which took place until 2019, but whose activity continues on social networks – include Canadian Danaé Brissonnet and the Dominican Republic's Evaristo Angurria, as well as local artists who give voice to the everyday realities of Puerto Rico.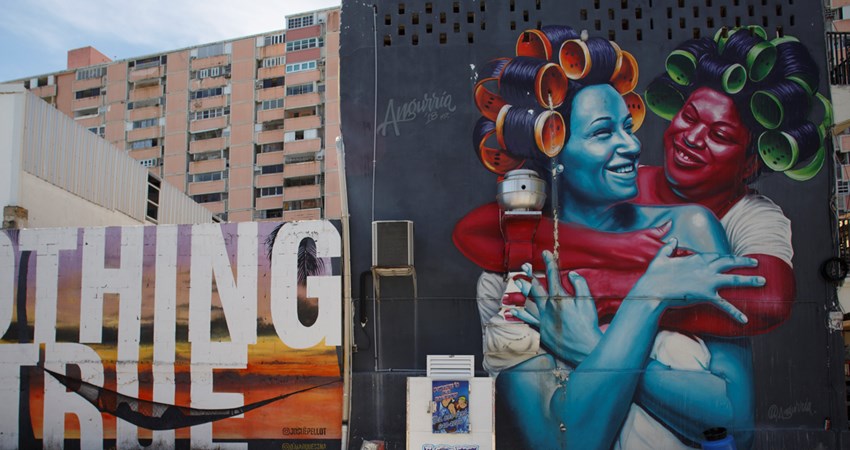 Two of the Puerto Rican artists who have filled the streets of Santurce are Alexis Bousquet and Alexis Díaz. The former was the ideologue and main promoter of Santurce es Ley. He now oversees the Paseo del Arte initiative, a project that aims to bring mural art to emblematic places in San Juan's historic quarter. Díaz is known for his meticulous technique of engraving on huge murals. His works in Chinese ink can be seen in large capital cities such as New York, Miami, Madrid and Berlin, among other destinations.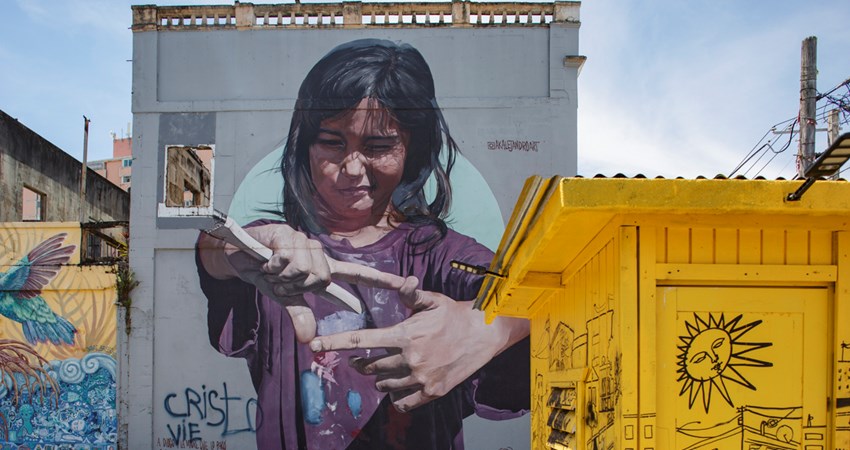 Alexis Díaz was commissioned in 2019 by the MAPR (Museum of Art of Puerto Rico) to create the incredible mural that adorns its main façade. The muralist worked for a month on the painting, which he titled Quien olvida su historia está condenado a repetirla ('Those who forget history are doomed to repeat it'). Inside the museum, you can find the permanent exhibition, Puerto Rico Plural, in a space that was also inaugurated in 2019. It features 250 pieces dating from the 18th century to the present and looks at the work of 150 Puerto Ricans. Also in Santurce, on Avenida Ponce de León, is the Museum of Contemporary Art of Puerto Rico (MACP). Founded in 1984, it houses 1,200 works that show art recently produced in the country, as well as in the Caribbean and the rest of Latin America.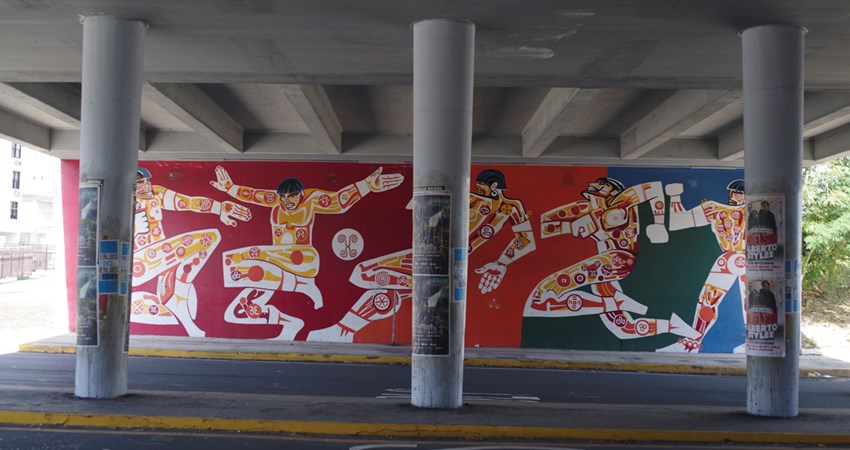 Artwalkpr was created with the aim of guiding everyone who arrives in Santurce via the art that has transformed the neighbourhood. This local project's goal is to shine a light on the Puerto Rican scene by means of tours, exhibition projects, workshop visits and many other experiences. These are specifically designed to create community and support networks that promote creativity, which – at least in San Juan – fizzes up and spills out into the street, unable to be contained within four walls.