Toni Nadal describes his work at the Rafa Nadal Academy by Movistar
The uncle and, until 2017, coach of the finest Spanish tennis player in history today trains upcoming champions at the Rafa Nadal Academy by Movistar in Manacor, Mallorca.
Images by Joseph Fox
Rafa Nadal Academy by Movistar is celebrating its 50th anniversary. How's it going?
Well. Our work over the years is beginning to bear fruit. Obviously, creating great players isn't easy, but we're very enthusiastic and are starting to see good results. We know it's a long process, but we have the same desire to be successful as on the very first day.

Would it have been possible anywhere but at Manacor?
The point of this academy and Rafael's dream was to do it in his hometown, where he began to play and which he knows he'll have a special link to his entire life. It could have been somewhere else, but it would have made less sense. His dream and commitment mean it makes sense for Rafael's first academy to be in his hometown.

Is balancing sport and studies one of the biggest challenges for young tennis players?
Tennis has a difficulty: not only do you have to train, but it requires a lot of travel, which causes you to become disconnected from the curriculum. Having their school in the same place they train allows the kids to capitalise on their time and have exceptions made so that they can combine tennis and travel with their exams.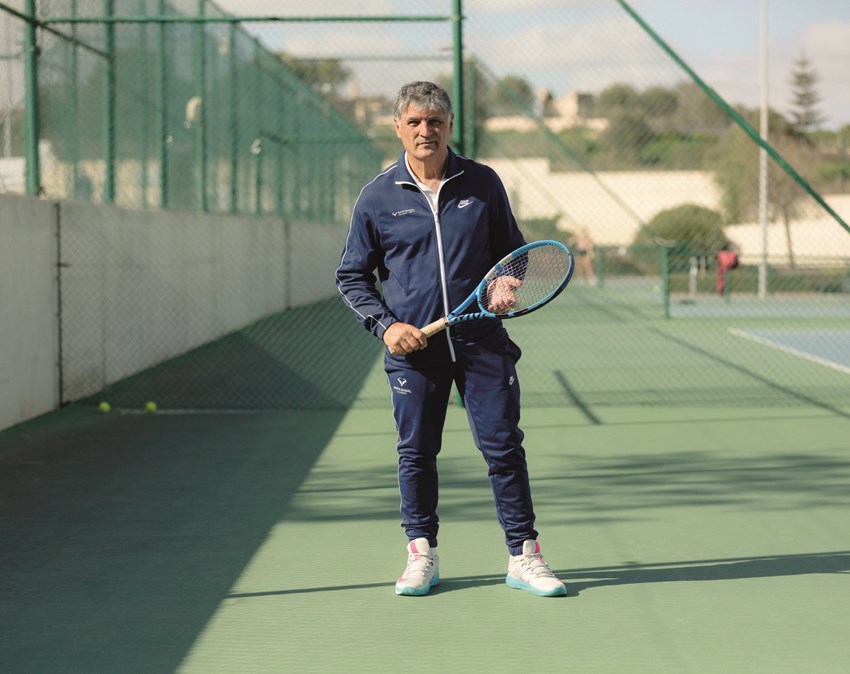 If you had to concentrate the school's philosophy in one lesson, what would it be?
Our philosophy is not so much for there to be great players – that, too – but we make a commitment to all the kids who come here to bring out their very best on and off the court, regardless of whether they become number ones or simply play sport because it's their dream. If I had to summarise it in one word, it would be 'commitment'.

Can willpower be taught? How important is it?
It's a virtue that helps you to improve and develop your abilities to the maximum degree. When Rafael was little, I'd say to him, "It's very hard to dominate the ball if you can't dominate your willpower." One of the problems of young people is that few dominate their willpower.

What other values are cultivated in the academy?
The outlook that I think is best to implement in one's life and in tennis is to be demanding, to not complain and to know that respect and effort help to create character and develop any profession.

How do you promote concentration in teenagers?
One of the problems we find is lack of attention. The kids are quite scatter-brained. We're all used to doing several things at the same time, and the determining factor for progress is not so much intelligence as attention. When you pay attention, things usually turn out better. There are sports that are repetitive and others that are more creative. Here, it's about repetition. It's about attaining a habit and the ability to repeat the same hit many times, and you achieve that with attention. Either you have it or you learn it but, without it, you know that you're never going to play tennis well.

What other professionals – apart from the coach – does the academy have?
On the tennis court, there must be the coach, the player, the hitting partner, balls and rackets, but you're not playing 24 hours a day. Ultimately, all the people working here end up filling in for the parents (who are often very far away) a little bit and they're all necessary: some organise the trips, others the food, the accommodation...

Does the discipline of sport have room for emotional intelligence, now deemed so important in education?
Emotional intelligence has always been decisive in any field. You can be a great doctor but, without emotional intelligence, you won't have a good effect on your patient. Nowadays, being immersed in a technological world, it seems that it's not so important. But, in my view, emotional intelligence is the main intelligence.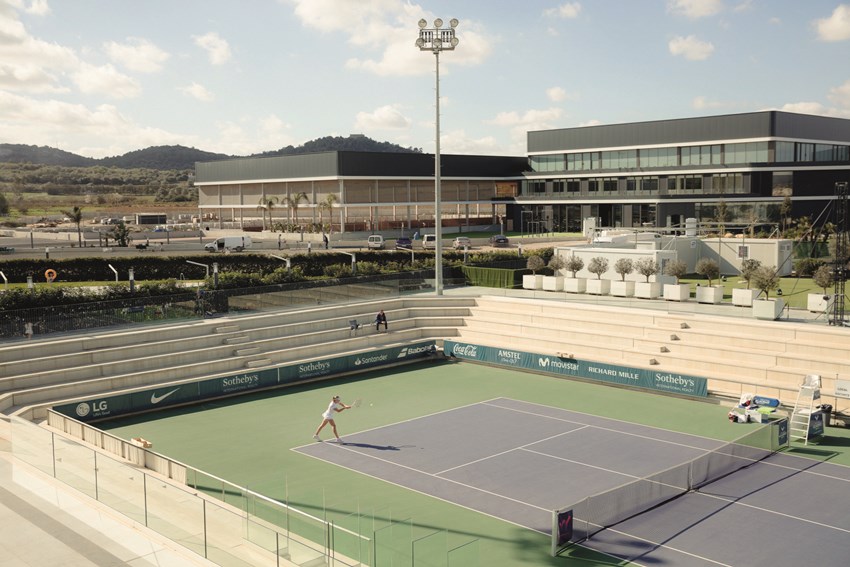 When the Rafa Nadal Academy opened, Roger Federer was its patron. What did his support mean?
That one of the best in history, probably the most important icon on the world tennis field, came to lend his support shows the good relationship between him and Rafael – despite their rivalry – and sets an example for tennis and any sport. They've left their marks on a period, they've spent a lot of time together and they have great respect and appreciation for each other. Rafael was very thankful and appreciated it a lot.

Some of the best juniors in the world are at the academy. How do their triumphs make you feel?
That the academy is a success. As a coach, it's unlikely I'll ever have a player of the ability and category of Rafael again, but I'm happy with any success for the players here, not only if they win a US Open Junior, but with any little progress they make, because of the commitment we have to their parents and to them.
What names stand out among them at the school?
Alex Eala, who won Le Petit As and has been among the world's best for some time. Tania Rincón, who won the US Open, and also Jaume Munar, and Casper Ruud, who came here when he was 140th or 150th and is now eighth in the world, and also our collaboration with Felix Auger. But it's a long road to becoming a good player. Those who falter the least and work harder every day will improve. I've seen people wither on the vine and others – who didn't seem very good – become great players.