The new Iberia in-flight experience
Paula Lafora, head of customer experience, design and delivery at Iberia, shares the details of new developments in the in-flight experience that the airline has been implementing since March and that will extend to all cabins and to all points of contact with customers during their flights.
Where is the aim of Iberia's new in-flight experience?
We worked for many months with our cabin crew and our customers to understand what their needs were and how our service should evolve in the aftermath of the pandemic. After this exercise, it was clear to us that the entirety of our customers' new in-flight experience should be designed on the basis of three fundamental concepts: digitalisation, customisation and sustainability.
Has implementation begun?
These concepts have been included in a new experience in the Business cabin that began to be implemented in March on all routes to the United States. We hope that it will be ready across the network by next summer, alongside a new concept for the Economy and Premium Economy cabins, whose first phase is scheduled for launch this summer.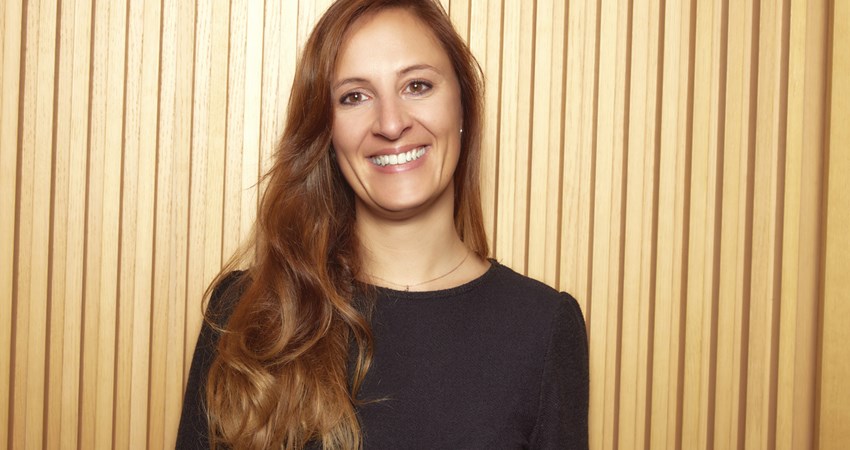 What new developments are there in the gastronomic offering in Business Class?
The long-haul Business service has been completely revamped, not only in terms of the gastronomic offering, but also across the complete experience, beginning with our customers embarking on the airplane. We offer premium restaurant-style service with a warm welcome, a starter, various mains to choose from and a number of dessert options... Everything has been designed down to the last detail. In fact, from June, we're including a mattress pad along with the pillow and blanket so that our customers can rest more comfortably. In addition, they will be able to enjoy our 'little meninas' –new salt and pepper shakers – which represent Iberia's pride in being Spanish. On our shortest flights, our customers have been enjoying our new menus with a very Spanish feel since March.
How Spanish is cuisine is on the menus?
Our menus are based on Spanish cuisine. We've made a big effort to reflect the Spanish origin of our gastronomy, something we are very proud of at Iberia. Our meals are made daily by our catering service and are based on the Mediterranean diet with fresh, local and seasonal products. And, naturally, our in-flight wine menu reflects the high quality of Spanish wines.
What was the process of defining the style of the dishes and the menus?
It was a long and very thorough process in which we worked hand in hand with our suppliers to not only reflect the Spanish roots of our gastronomy, but also combine this them with international dishes. We plan menus long in advance to ensure they are varied and suitable for the time of the year, and we adapt them based on the feedback we receive from our customers.
Has the offering for Economy Class also changed?
It will be changing on our long-haul flights this summer. The first phase will offer the opportunity for an in-flight choice of dessert, as well as the main. Later, there will be a more varied choice of dishes that can be chosen before embarking. What's more, this summer we're introducing Buy on Board. It doesn't replace any of the current services, but will give our customers the option of buying themselves a treat during the flight, such as some popcorn or a glass of Cava while they're watching one of the 200-plus films we'll have available on our revamped in-flight entertainment system. On short-haul flights, we've been bringing back the Buy on Board service since February. We also have a product that we are especially proud of for our customers – DeliverFly – which allows customers to purchase a variety of very high-quality fresh products before their flight that the crew will serve during it.
Is Deliverfly part of the company's commitment to sustainability?
Indeed, Deliverfly is the perfect product in terms of sustainability, and not only because of its format and packaging, but also because it allows us to reduce the quantity of in-flight food by carrying only what will be consumed. This reduces the amount of food wasted as well as fuel consumption from carrying less weight on the aircraft.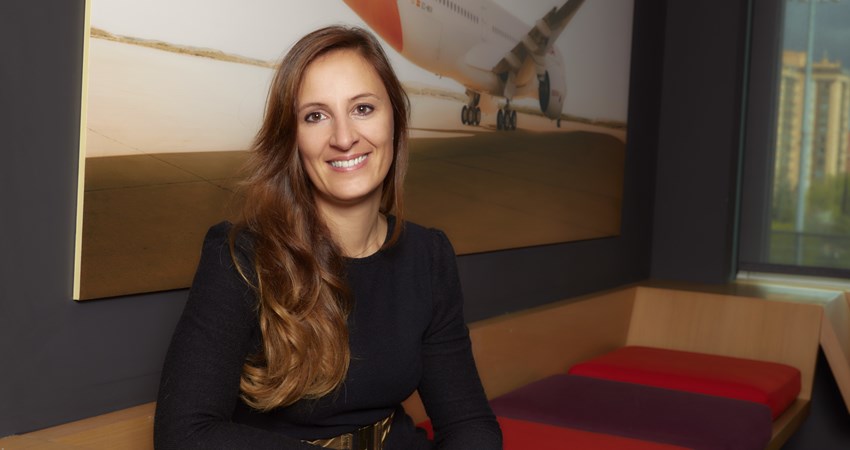 What is the Digital Concierge?
It's Iberia's commitment to digitisation and customisation. It's a new service that will allow our customers to customise their entire experience with Iberia. We're currently working on the basics of this new service that we'll be developing during this year and the next. The idea is for the customisation to be almost total – not just for the food or the menus. There is also the Wi-Fi connection, the entertainment, the duty-free and, later on, services in addition to the flight. We want to be at our customers' side during their entire trip with us.
Covid-19 has brought new safety challenges. How has Iberia adapted, for instance, to making in-flight payments?
I think that – as with virtually all businesses during the pandemic – our in-flight services have had to be revamped. We've improved our former technology and now payments with cards can be made simply and easily on all flights. In fact, we've eliminated cash payments as there was very little demand for this.
Those attending the latest edition of Fitur were able to enjoy some of these new developments at the Iberia stand. What was their response?
Very positive. All the attendees were delighted with the changes. Before launching any new product or in-flight service, we always do real tests on our flights to see if it works as we hope, and to see any potential improvements. When we went to Fitur, our homework was done and we noticed the response of those who tried it.
What do travellers value most in a flight today?
Of course, the confidence of travelling with Iberia in terms of security and punctuality, along with that feeling of 'coming home' when they board one of our airplanes. That;s why we work hard to make their flight experience with Iberia increasingly customised – so that our customers only need to worry about enjoying their flight to the fullest.
What do you imagine the in-flight experience will be like in ten years?
I think it will be completely customised and more welcoming. Customers will be able to choose all the services pre-flight: entertainment, connectivity, meals... At Iberia, we are working towards this, so that every customer can decide what they want their flight to be like on the day, since we're all different and have different needs if we travel for business, with family or with friends.