The Botín Centre is five years old
As the Botín Centre in Santander turns five, its director Fatima Sánchez shares some details of the birthday celebrations, a packed summer agenda, the transformation of the art sector and optimistic future plans.
How will you commemorate the Botín Centre's five-year anniversary?
Five years isn't much. We're very young, and that's why we want to celebrate it as though it was a child's birthday: with amazement, creativity and joy. And with our friends – but not just with them. I think about my daughters' birthdays and they like to invite everyone. We want to take advantage of the moment to further strengthen integration, bringing in the people who enjoy the centre and those who never have visited us. After our week of special activities (from 20 to 25 June), we're throwing a party.
Will there be music?
The Brazilian DJ Ain TheMachine, who lives in Berlin, is going to play our soundtrack. It focuses on what the Botín Centre sounds like. Workers, visitors and friends have recorded the door closing, a coin on the stainless steel fence or a step on the floor. And, for some outside collaboration, we turned to Babirusa Danza – a dance collective – in the Plaza de la Esperanza and Cazoña neighbourhoods to add some movement to the video clip.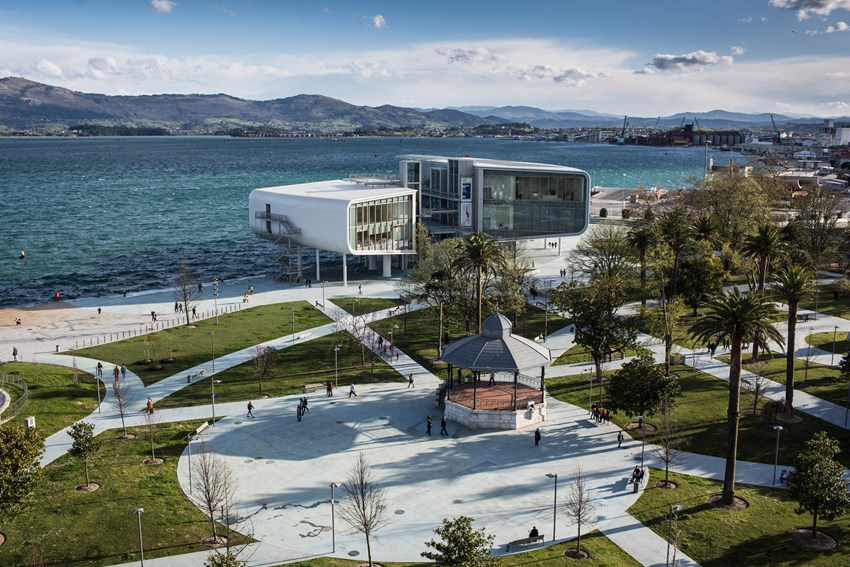 What does the Botín Centre's summer look like?
On 24 June, we open an exhibition of drawings by Juan Muñoz, which features more than 200 works. In July and August, almost everything takes place outside: three concerts every month, collaborations with the Santander International Festival, outdoor cinema and participatory activities. In July, we'll join Adri Santiago to draw a giant whale with carbon and chalk. It's a nod to Ellen Gallagher's exhibition (until 11 September), whose subject is the ocean. In August, there'll be an Afro-futuristic get-together with a musician. And we'll have the 15th edition of our summer course – this time we'll bring neuroscientists together with artists to understand how our senses perceive and the brain learns.
What role does education have?
The centre was the outcome of the organic growth of the Botín Foundation's projects. When the foundation turned 50, the president at the time, Emilio Botín, and the trust decided to focus on art, but it was done at the Foundation. I headed the education programme, which began to grow when it became linked to the arts and we began to work with the visual arts, literature and music. The Botín Centre is an internationally known art centre with excellent artistic schedules. However, it has a very important social mission, which is to develop everyone's creativity through art, not only in schools, but also the creativity of professionals, the general public, young people, retired people... Art can change anyone's life.
Is today's Botín Centre different to the one of 2017?
After five years and 22 very important exhibitions, big collaborations with museums, lenders, institutions, works by masters such as Picasso, Calder and Miró and contemporary artists such as Julie Mehretu and Cristina Iglesias, the Botín Centre has positioned itself as part of the circuit of international art centres. And the most social and local difference is that, with our schedules, people understand that they come to the Botín Centre not only to see an exhibition, but to have art change their lives a little.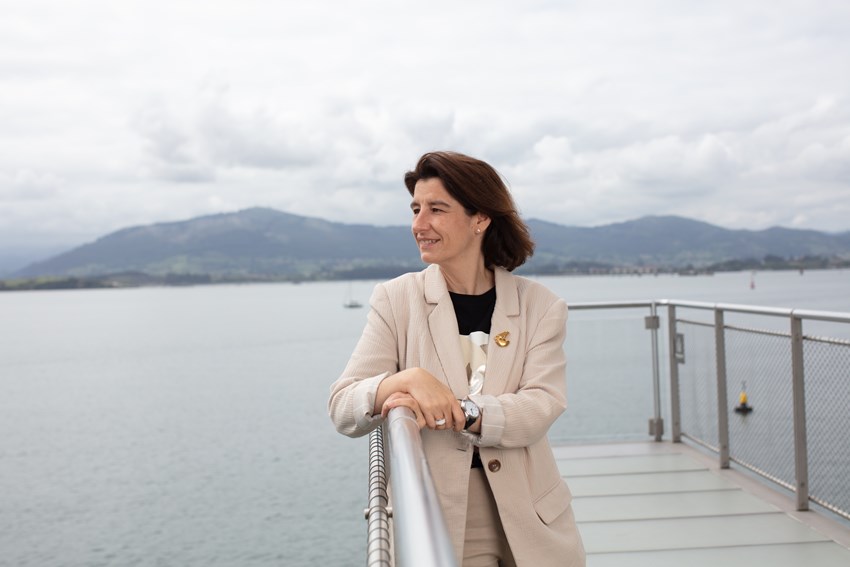 What's the best thing about this building, which is already an icon of the city?
Actually, the Botín Centre was never planned to be a building, but rather an urban intervention. Renzo Piano's challenge was to transform an area closed to ordinary people, a space in the harbour with a car park and the Pereda Gardens – one-third of what they are today – in front, with four lanes of traffic. As well as creating a fantastic building, we wanted to join Santander's city centre with the bay through art and culture. The tunnel was a great choice to make the gardens grow. The centre also offers light-filled open-plan rooms and some lovely materials – it's super important for it to be surrounded by nature.
The project was at its height when the pandemic arrived. How have you recovered?
We've done a very important exercise in creativity. You're not prepared to put up signs saying you're closing and you don't know when you'll open. We spent all the time we were closed thinking about how and when we were to open, so we were well prepared to be a safe and calm space. It was the first art centre to reopen in Spain, and the reinvention was incredible in terms of logistics. The guided tours went from 30 people to six, so we invented 'brushstrokes' – key things we explained to people for them to find in the exhibition – and 'strolls'. There were older folk in the morning, families in the afternoon... It was a logistical reinvention of the spaces and also of the content.
It was surprising that the Picasso Libero exhibition opened with Cantabria still under lockdown.
Yes, it was the most important exhibition in the Foundation's history. Cantabria was locked down and we didn't know when it would open. But our commitment is to what's local, and it was precisely then that we needed to have art bring some light to us. There was a lot of talk about the big international exhibitions disappearing. And we said, "We have to commit ourselves to supporting art in these difficult moments."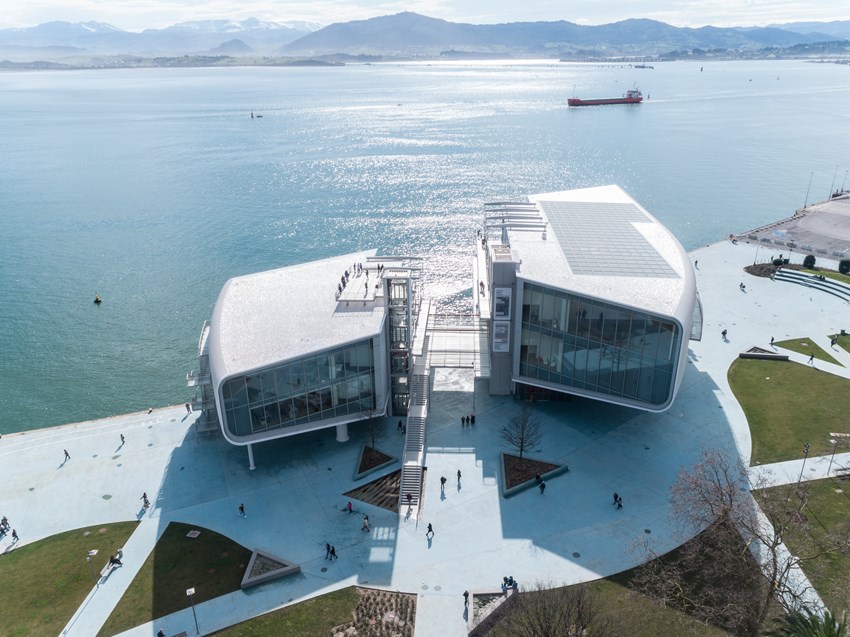 Does the future of art include what is local?
Today, people are saying that big museums have to become neighbourhood museums, but we always have been. We were born that way. In the 21st century, there's no justification for art centres and museums designed for visitors only. It's wonderful for tourists to come, as they bring us wealth and development. But you can't generate development in a place that you're a part of without reaching out to all the local people. It's a responsibility because art can improve their lives in a way that's incredible. The Botín Foundation was created to develop Cantabria socially. We've always thought a lot about the people of Cantabria.
What is the biggest advantage you offer them?
The latest study we did with the Institute of Companies Foundation found that making many short visits to an exhibition over a year can have an impact. So, we encourage the people of Cantabria to visit us frequently. That's why we create the 'Cantabrian Pass'. It costs €2 and gives unlimited, cost-free and permanent access to the exhibitions in the Botín Centre. 
How do you keep the exhibitions alive so they're different for every visit?
We do very specific scheduling in the room – small activities that last 10 or 15 minutes with an intermediary. We designed this with Yale University, with which we are researching the Botín Centre's social mission. We call them demonstrations and they help to raise awareness of how the work in front of you affects you emotionally. We do a lot of activities. Currently, we're working with Cantabrian libraries. We bring in librarians, show them the exhibitions and ask them for recommendations linked to the works so we can create a small catalogue.
Is it like mixing genres?
Yes, the hybridisation of arts. We also work with the sketchers association so that people who have never painted can do so while observing a work of art. We also have the 'One on One' initiative we launched with health workers at Valdecilla Hospital. We teach them to understand the exhibition and talk about it in their own words, with theatrical tools, so they can take them to other people. We do yoga and meditation in the rooms in front of the works...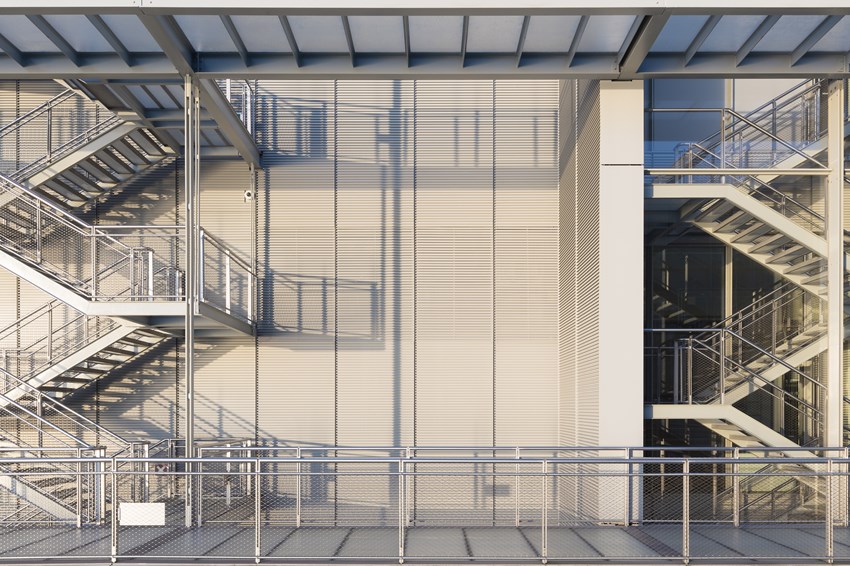 How do artists see these initiatives?
They love the idea of the exhibition reaching out in other ways. You have many audiences, many arts and the need for many formats. And every person experiences art from different places. Anything can happen during the experiential visit, from a theatrical performance to a flamenco show.
What reactions have you seen in your audience?
Emotions are running high, and even more so after the pandemic. At the very beginning, yes, in some cases, people in the rooms were surprised to suddenly see people dancing next to them. But more and more, it's the other way around. We're creating very demanding audiences asking for more.
What do you see the centre like in another five years?
We have so many things to do... Although this inspires us, it doesn't cause us any anxiety. We began to talk about the ability of the arts to develop creativity, because Emilio Botín was in contact with Peter Salovey of Yale University. He, along with John Mayer, is the one who created the concept of emotional intelligence. At the very beginning, we talked about pure art that creates emotion and helps to develop creativity. When the world is overloaded with information, capacity, technological advances... you find niches of things that still need to be done. There's a lot of enthusiasm. In the next five years, we want people to understand the enormous potential of the arts to improve their lives and themselves. What's more, now that we have 145,000 Cantabrian Passes and 2,750 Friends of the Botín Centre, we've got a very big challenge of strengthening our commitment to these two very important groups.