Iberia leads the way for punctuality and sustainability; plus new alliances in Mexico
The airline, which has headed the European punctuality lists for two consecutive months and is recognised for its commitment to sustainability at the international level, forges new alliances in Mexico, where it is restoring its pre-pandemic frequencies.
Iberia is the most punctual airline in Europe, while meeting its sustainability goals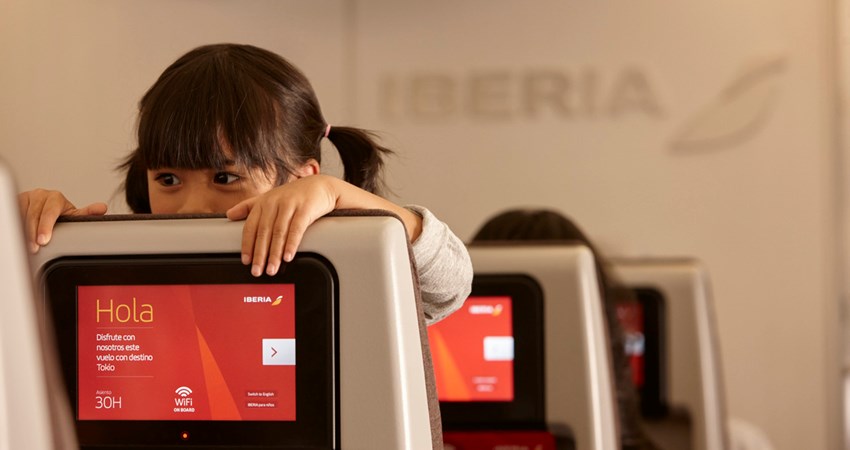 This summer, Iberia has ranked at the highest level in the European punctuality podium. According to international consultancy Cirium, 81.34 per cent of the 13,196 flights operated by the Spanish airline in June arrived on time to their destinations. Iberia's commitment to its travellers in July allowed it to remain at the head of European airlines, with 81.19 per cent of its flights arriving on time. This data has allowed the company to be among the ten most punctual in the world in Cirium's ranking.
In addition, Iberia is the world's number two airline in terms of the greatest reduction of CO2 emissions on long-haul flights. As substantiated by the independent consulting firm IBA, Iberia has reduced its seat/kilometre emissions by 17 per cent since 2019. This has been possible thanks to the renewal of the fleet carried out by the company since 2013, with the goal of reaching net zero emissions in 2050.
Iberia and Viva Aerobus sign a shared code agreement for Mexico
Thanks to the shared code agreement signed by the two airlines, Iberia customers who travel from Madrid to Mexico will be able to leverage the network of domestic destinations that Viva Aerobus offers from the capital. In addition, passengers in Mexico who want travel to Madrid via Iberia will be able to connect with the Mexico City-Madrid route by flying the first leg with Viva Aerobus on a connecting flight from any of the destinations the Mexican airline offers to Mexico City International Airport.
In addition, Iberia is restoring its pre-pandemic frequencies by offering up to three direct flights to Mexico City. Thanks to this new agreement, Viva Aerobus is adding an offer of 19 Mexican cities, including Cancún, Guadalajara, Monterrey and Veracruz (among many others), allowing Iberia customers to purchase their travel itinerary in a single booking, with the same baggage policy and with uniform fare conditions.