Carmen Linares, a flamenco legend
Recipient of the 2022 Princess of Asturias Award for the Arts for a career that has made her a legend and that she depicts in "40 años de flamenco" (Forty Years of Flamenco), the show she is performing in a tour throughout Spain, the singer-songwriter continues to enjoy the stage as much as she did on her very first day.
Photos by Ben Roberts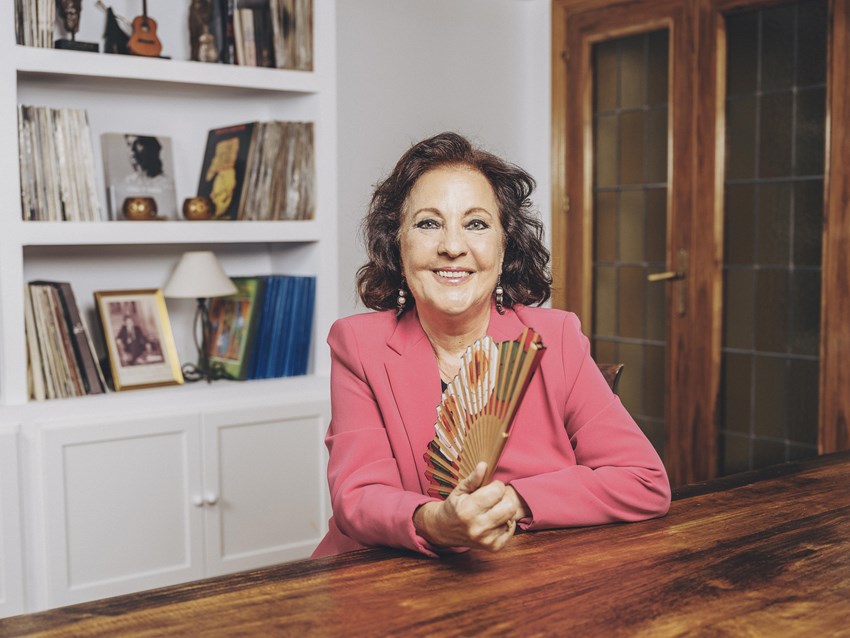 Is it possible to depict 40 years of career in a show?

It's very hard and it's really almost 50 years, because I sang for flamenco dance shows for a decade before I went solo. We called the show Forty Years of Flamenco as it's from the time when I began as a soloist and had more control over my own career. I've included themes from Antología de la mujer en el cante (Anthology of Women Singers), a very important work of mine. I was the first woman to do an anthology, and it was the first anthology dedicated to songs created by women, portrayed by a young woman, with contemporary guitarists, and it's still relevant today.
That album was a turning point in the history of flamenco. Were you aware of the transcendence it would have?
No, I did that anthology with all my love and precision, so that it would represent what I wanted to say, but I didn't imagine it back then. They were songs created or recreated by women, with a special one that was a bulería done by [the great flamenco singer] Camarón's mother that no one had recorded and I thought it was very personal when I heard it. We took it very seriously and tried to be as objective as possible. We brought in a lot of stuff with a lot of documentation, which my husband, Miguel Espín, was in charge of, along with the production by Gamboa.
You also include your projects with poets such as Lorca, Juan Ramón Jiménez and Miguel Hernández. Is singing them a way of rediscovering them?
Yes, I knew Miguel Hernández, for instance, but when I began to work with his poetry, I realised that I actually knew him very little. I liked his poems and that very real and earthy way of having experienced everything first hand. Now, after reading about his life, watching documentaries and singing his poetry, as well as admiring him as a poet, I also admire him as a human being. He becomes someone that is yours, personal, from your home, and that allows you to approach his texts without losing their essence, because we place ourselves in the service of those poems.
With all the trails you've blazed and everything you've learned, when you look back, what's left in you of the Carmen at the beginning?
My enthusiasm. Although you see things differently when you're a child, you sing because you like it, and now my life is flamenco. I've always had a parallel life, rich in other things, that has been very good for me. How can you sing the same when you have children, and when you don't, for example? You change as a person, you discover a new feeling – mother love – that you'd never experienced before and it's very strong; it erases you. There's nothing more important than children [laughs]. Things happen to you that are reflected in what you sing. I've tried to balance my life, be a mother, have children, be with my parents and take care of them...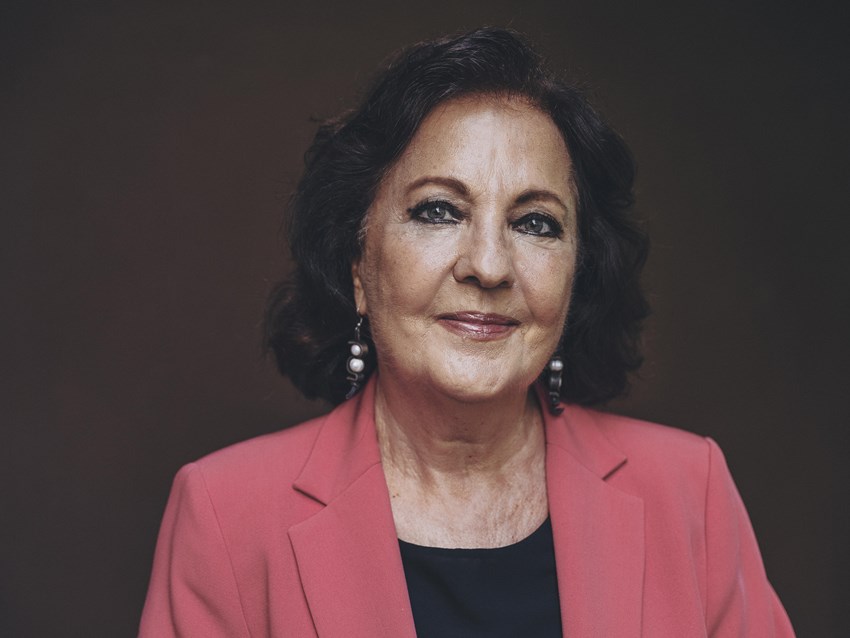 Do you think that you might have missed out on something?
No, there are things I haven't been able to do, but it's when you don't do what you feel that you have regrets later. I've always been led by my heart. Family and personal relationships are very important to me. And I can also spend a lot of time on art, which is necessary if you want to have a proper career. Maybe you give up other things. Perhaps I'd have liked to have more time to go to the theatre, cinema... but I've been lucky to have a lot of help and a lot of understanding around me. I've had a wonderful husband who, ever since we met, has always considered what I do to be of great importance and has helped me in my career, not only with the children. He was the documentalist for Anthology and he's a television professional who has done many flamenco programmes and is a connoisseur. Having a person like that at your side is very fortunate. At the beginning, my father was with me. He was an amateur guitarist. He had a job and was delighted for his daughter to sing flamenco.
Was having that support exceptional at the time? You're the female voice from a generation of men (Camarón, Paco de Lucía, Enrique Morente, Pepe Habichuela…). Was there less space for women in flamenco singing 40 years ago?

From my generation, María Vargas, for instance, was supported by her family. But, in general, there were very few of us of my age. I was one of the youngest. There were Fernanda and Bernarda de Utrera, La Paquera, La Perla de Cádiz… extraordinary women! And I think that a lot of women fell by the wayside. Fortunately, that doesn't happen anymore. Today, it would be very unusual for a young girl today not to rebel if she weren't allowed to do something.
"I think that a lot of women fell by the wayside. Fortunately, that doesn't happen anymore."
You've filled auditoriums in capitals such as New York, London and Paris. Is the way that international audiences connect with flamenco different?
Logically, speaking Spanish and understanding the poems is helpful, but that's not limited to Andalusia. Tomorrow morning, for instance, I'm going to Tudela, to the Flamenco on Fire festival in Navarra. Flamenco is also much appreciated there. The more the audience knows about flamenco, the more they enjoy it, but in New York, for example, the last time we were there, the show with Arcángel and Marina Heredia received a tremendous ovation. My husband and my children, who came, were delighted to see how emotional the people were. The personality and force of flamenco touch the heart.
With your "Forty Years of Flamenco", you're travelling to all of Spain, with cities and towns that one might not connect so much with the genre.

I've been in Flamenco on Fire for several years and I've gone many times to Teatro Gayarre in Pamplona, where there are a lot of fans. I've been to Casa de Andalucía with Juan Habichuela and, with my show Un ramito de Locura, with Gerardo Núñez. The festival has a lot of support now. This is very important for bringing in the best artists, but we went there often, even when there wasn't much of a budget. The people really appreciated it. We've planted a lot of seeds for the genre in Navarra, Euskadi, Galicia, and all of Spain.
You've been a big influence on artists from Estrella Morente to Miguel Poveda and Pitingo, who have been guest artists at recitals of this show. What do you think of this generation?
The artists you have named are extraordinary. They're now at the top and have developed their own personalities. They show that flamenco is alive, that it doesn't get stuck in one way of doing things. All of us generations have progressed and evolved with the times in which we've lived. I don't know if I'll see the new ones who'll come many years from now. I don't know how they'll communicate or what kind of flamenco they'll do. It will surely be different and, if it fits the times and people accept it and love it, then it's welcome.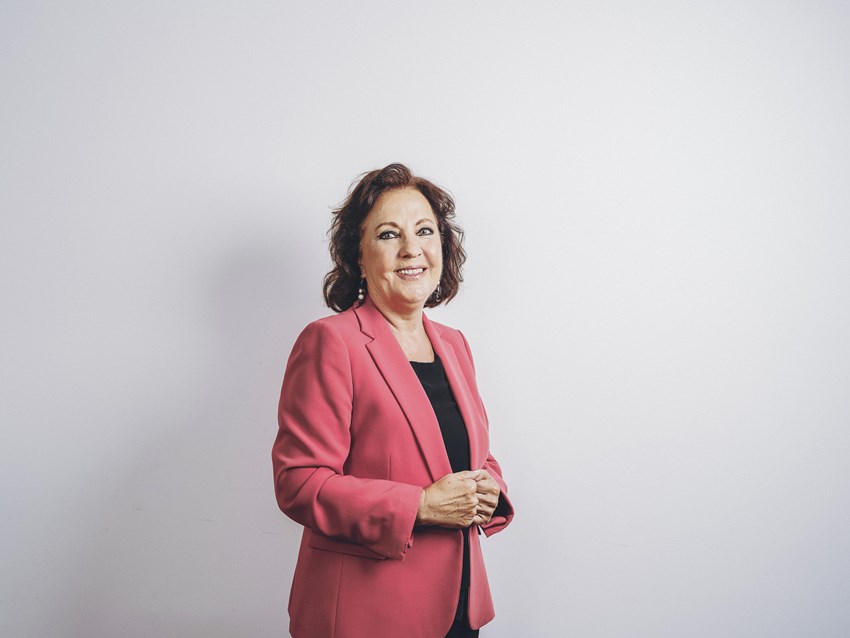 What do you feel when you receive an award like the Princess of Asturias Award for the Arts?
It's a great pleasure. All awards are a recognition of your career, but this one is also a recognition of flamenco. Only Paco de Lucía had received it, and deservedly so for being a banner-bear of flamenco. The fact that this time, flamenco song and dance were appreciated through María Pagés and me makes me feel honoured and grateful that the music I love so much and that has marked my life should be present at such important awards.
Do you still get nervous when you go on stage?

That never goes away, and I'm not just saying that. I say it personally, but, when I'm with my colleagues, everyone gets nervous.
Do you have any rituals before appearing?
I just try to be calm for a while. Once I'm ready, with my make-up and my microphone, I like to take a moment for myself and, although we've rehearsed a lot, focus on what I'm going to do.
And, after the show, how do you bring all that energy down?
We're all still nervous. If it didn't go as we'd have liked, we say, "We're human beings and we gave it a go." But if the conditions were right for it to be magical and that special feeling appears, that connection with your musicians, we come down and someone yells, "Beer!" [laughs] You relax, and start to comment ,"Hey, what you did here was really nice; you did something new." And someone else says, "Of course, I followed you because you..." When I'm alone with my musicians and technicians, we all go out for dinner, chat, laugh and hang out, because we're like a family... If it's a festival and there are other artists, friends, we get together and something comes up and someone starting singing. But the beer after performing is the one that tastes best.