We sit for a talk with Javier Ruiz de Galarreta.
Javier Ruiz de Galarreta, president of Araex Grands Spanish Fine Wines, talks about the latest developments and benefits of the Iberia Wine Club and shares his vision for Spanish wines and wine tourism
How has Araex Grands – the group you founded in 1993 – grown over its almost 30 years of existence?
Our growth has come from working with our partners. Together, we've built markets for creating a brand. We're very pleased with what we represent not only in Rioja Alavesa – where the business began – but also in other regions. We created Spanish Fine Wines July 2001 along with leading international Brands. We started from scratch, and our work has obtained its recognition from the success of these brands. At Araex Grands Spanish Fine Wines, we are wineries, producers and marketers. This union of activities in the same business project makes us very competitive.
Rioja Alavesa has had a strong development in recent years.
The international brand is Rioja, but it has to be segmented in order to attain a better position. The three sub-zones we have are Rioja Alta, Rioja Oriental and Rioja Alavesa. Each offers different characteristics and types of wines. There are also areas inside the sub-zones themselves. For instance, in Rioja Alavesa, a wine from Labastida is not the same as one from the western area, from Oyón or from the towns in the centre, such as Laguardia, Elciego, Samaniego, Elvillar or Villabuena, to mention a few. Consumers are no longer content with just knowing the brand and the region. They want more information: to learn  more about the vineyard, where the grapes come from, how the wine is produced and the characteristics that define each product.
What are those specific qualities?
The Rioja Alavesa region has unique characteristics for growing Tempranillo grapes, such as its altitude, soil composition and protection from the winds due to its proximity to the Sierra de Cantabria mountain range. This makes the acidity of its wines fresher and, simultaneously, warmer. The modern origin of Rioja also arose in Rioja Alavesa. In 1786, Manuel Quintano travelled to Bordeaux to study why French wines arrived in perfect condition on the other side of the ocean. He brought back the 225-litre barrel ageing system to create stability in the redox process.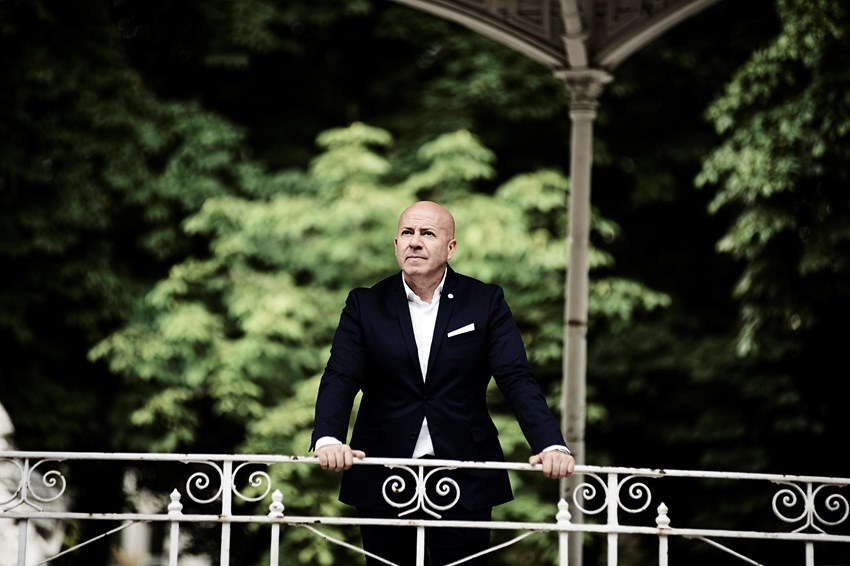 How many wineries do you work with today?
Right now, with the 14 Wineries that are part of the Araex Grands Spanish Fine Wines company, if we count the number of products, we're talking about 18 brands, 18 projects in which we represent the premium and super premium segments.
As well as your commitment to independent projects, you were pioneers in the commitment to sustainability from the beginning. Is this essential for any business in the industry today?
Our wines are leaders in sustainability throughout their life cycles, starting with the grape growing and the use of natural products in the production processes, including the rejection of pesticide use. Owning the vineyards means that we have significant traceability. This is reflected in the wines' consistency year after year, with the only differences being down to weather conditions. This is a guarantee for the consumer. The 13,178 hectares of vineyard in Rioja Alavesa are almost 80 per cent clay-limestone, which we consider the best terroir. They are located on the slopes of the Sierra of Cantabria, which protects them from the cold northern winds. If we add that we have a rather low production per hectare from family-owned monoculture vineyards, the quality guaranteed is enormous. In Araex, we're moving towards production from one-of-a-kind vineyards; we want to highlight the origin and the grape-growing of Rioja Alavesa and the other regions.
In late 2017, you began to work with Iberia and design its offering for Business Class and the Iberia Premium Lounges. What opportunities for promoting wine across the world did the partnership bring?
For us, this partnership with a leading brand is very important. Iberia represents our country's values, and – just like Araex – is a member of the Leading Brands of Spain Forum. There could be no better ambassador for everything coming from Spain than Iberia. The company has positioned itself very well at the international level. Thanks to Iberia and its large number of passengers, we have a unique showcase for talking about Spain's wine and gastronomic positioning, which is becoming increasingly important.
How is the selection designed?
In general, we see that Iberia customers have a lot of interest in particular regions. The selection this quarter – with three red and two white wines – is based on samples from specific regions requested by Iberia's team. Then we gradually include new regions. Both Iberia and Araex Grands are continuing to work on raising awareness of Spanish wine, spotlighting regions that are currently not so well known internationally (or even nationally) so that passengers can become familiar with them.
Is the experience of drinking wine at 30,000 feet above sea level affected?
Sensory capacity is somewhat reduced in airplanes. Wines that are fruity and balanced with a varietal note that defines them are the ones that are popular on long-haul flights. According to Iberia's surveys, we see that when people in Business Class receive this type of wine, they are very satisfied.
The Wine Club was created in early 2020, the result of the relationship between Araex Grands and Iberia. What benefits does this project offer to customers?
We've now created an improved version of the Wine Club, and we're working on a website with a more intuitive use, including a number of customer preferences based on their tastes and purchases. This way, we'll be able to offer them recommendations. We'll also have real ratings of our wines so that it will be easier for the user to make a choice. We also want to work on exclusive promotions for clients who fly in Business class, so they could obtain a set of benefits if they place the order during their flight. The Iberia Wine Club lets Iberia Plus members purchase our selection with Avios. It offers unique wine tourism experiences and allows them to access a number of very interesting and unique wines. Our intention is for the wines enjoyed on board to be enjoyed after the flight as well, and we'll do everything needed to facilitate delivery to Iberia Plus members. We have an offering from small, medium and large wineries that meets the different needs of consumers from this first contact made by passengers in the Iberia Premium Dalí and Velázquez Lounges at Madrid Airport and through the gastronomic and wine experiences we offer.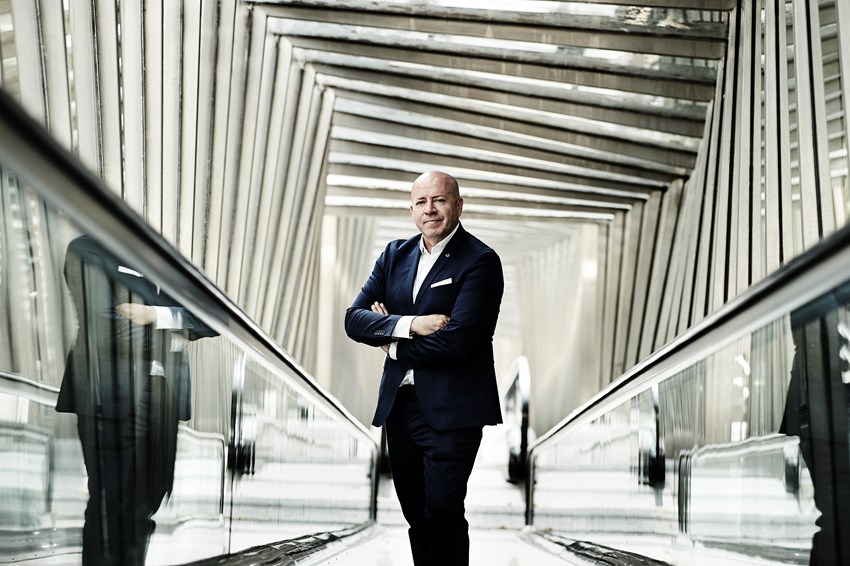 What regions and designations of origin are represented in the Wine Club?
At Araex Grands Spanish Fine Wines, our slogan is 'Excellence Made in Spain'. We believe that Spain has to position itself at the level of other large wine regions. This is why our project includes regions such as Rioja Alavesa, Ribera del Duero, Rueda, Toro, Navarre, Rías Baixas, La Mancha, Cava, Priorat. Also represented is the Jerez region, which is modernising itself with unique wines, along with the Vino de Pago DOP.
As well as purchasing wine, customers can sign up for wine tourism experiences. How did ARAExperiences come to be?
We segment the Experiences by type of client to adapt to each person and what each one wants. We try to tailor these experiences to each person. It's very important to know that customers will be able access the mobile version of the Wine Club from the aircraft entertainment system and book these experiences.
Is wine one of Spain's most distinctive features when it comes to tourism?
Cultural and gastronomic wine tourism is becoming increasingly important. I think that it may be an alternative that will grow with more visitors to wine regions. Visitors are also looking for restaurants that offer modern Spanish fine dining. Tourists come to Spain because of the sum total of many unique features, and one of them is wine. The value of Spain's wine and gastronomy will rise in coming years. We also attach great importance to training, so that influencers can talk about Spanish grape varieties, regions and wines right from their flights. The Spanish Fine Wines Institute – a pioneering group we founded in 2014 – is cooperating on raising awareness about quality wines from Spain.