Operational improvements and greater comfort, privacy and spaciousness in the new Iberia A350 aircraft
Iberia has once again been the first airline to take delivery of A350 aircraft with a new Airbus standard -specifically the 4, 2022 standard-, which incorporates improvements that increase its operational efficiency and customer comfort, with wider cabins. This new-generation aircraft, equipped with the latest technology and designed to fly with maximum efficiency, is built with the most sustainable materials on the market and in this new standard, the weight has also been reduced by one ton.
The incorporation of this new generation A350 aircraft means a new product and optimised travel experience for the passengers with a wider cabin, greater comfort and better features in all cabins -Economy, Economy Premium and Business-.
Business Class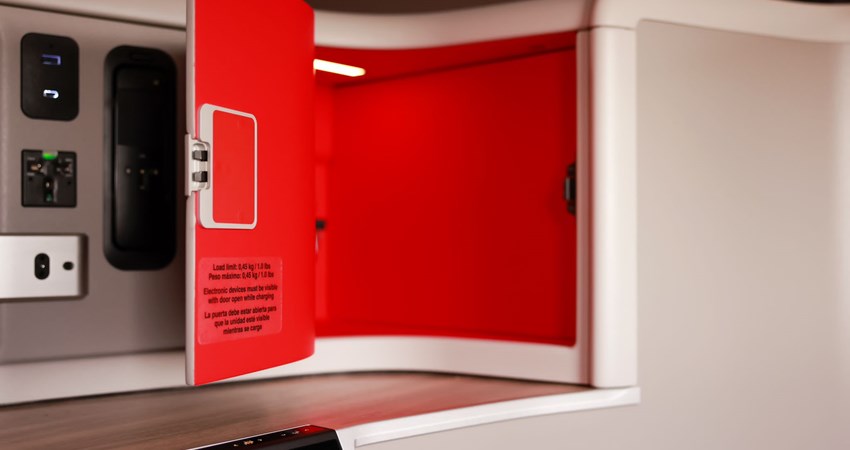 A new door provides a more private and exclusive personal space for each customer. All seats in this cabin have direct access to the aisle and in the central ones -known as honeymoon seats- there is an automatic divider. The seat, which has articulated leather headrests and more storage for personal items, converts to a fully flat bed, which is 5 cm longer than the current seat. The number of each seat is projected on the aisle floor, to make them easier to find in the dark.
Premium Economy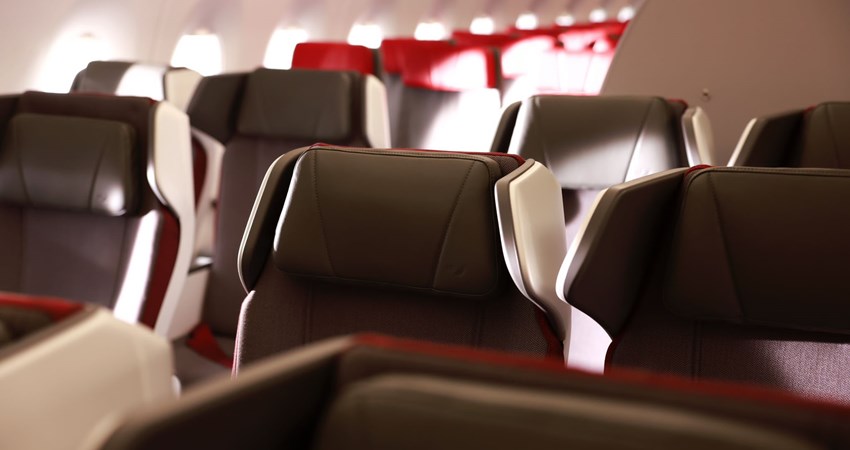 This class also now offers more privacy, thanks the addition of 'wings' to the headrest, which folds and adjusts on both sides for greater customer comfort, as a novelty, the seat includes a remote control for in-flight entertainment with a touchable navigation panel.
Economy Class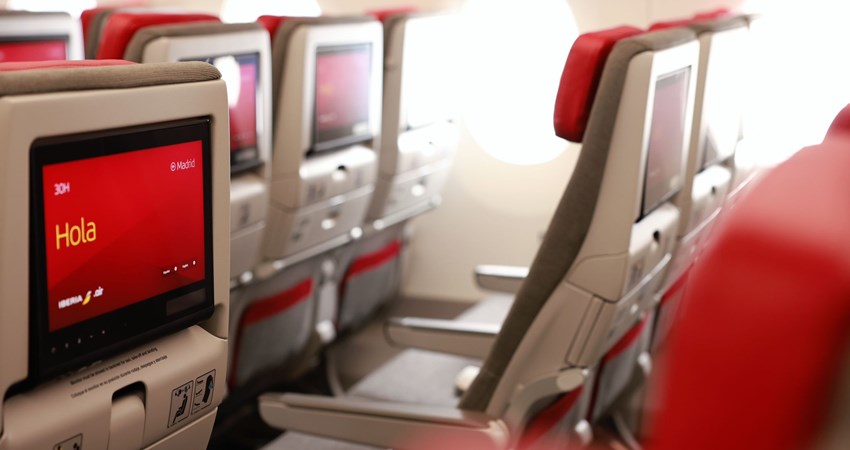 The cabin of the new Airbus A350 is wider at armrest level, which Iberia has taken advantage of (maintaining the number of seats per row) to increase the width per seat by one centimetre and improve the comfort for it's customers. In addition, the headrests are articulated, folding, and adjustable on both sides, as in the Premium Economy cabin. Below the in-flight entertainment screen, the seats incorporate a stand to hold and charge personal electronic devices.
Cosier Atmosphere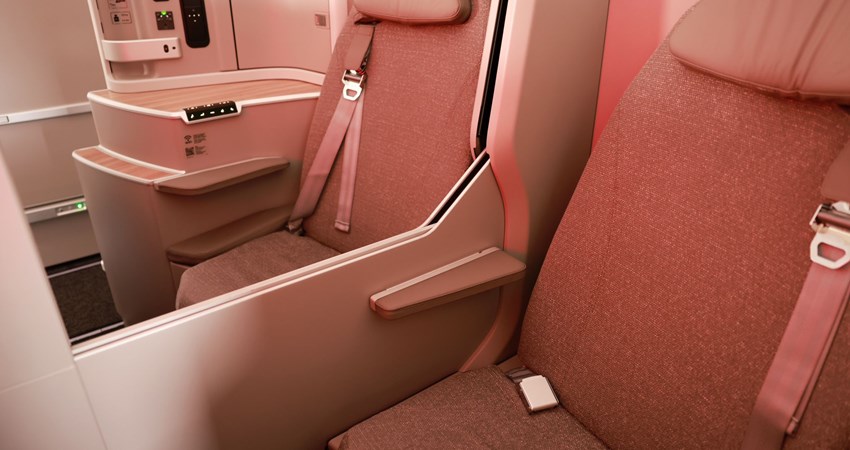 This new generation of A350 has six different lighting environments -wake up, meal, relax, sleep, boarding, take-off and landing-, which provide the appropriate ambient lighting for each moment of the trip in all cabins.
IFE Next on Bigger Screens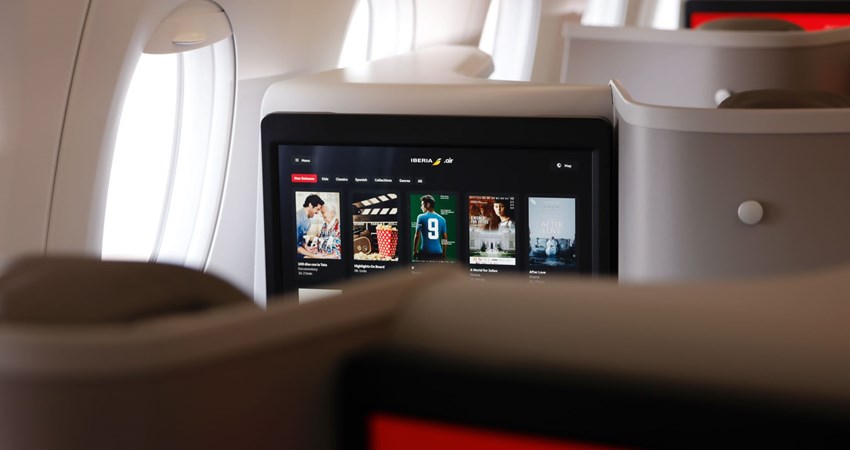 The other qualitative leap of these planes comes from a new generation in-flight entertainment system that Iberia developed in collaboration with Panasonic, known as IFE Next. It incorporates a more modern, interactive, and intuitive design. Its platform uses the most advanced technological system in the industry, and the screens offer 4K resolution that protects users' eyes and incorporate night lighting to avoid disturbing nearby customers.
In addition, the new A350s boast larger screens in both Premium Economy (12 to 13 inches) and Economy (10 to 12 inches).
Connectivity
One of the main novelties of the new entertainment system is that it allows connection via bluetooth with personal headphones in all the seats and cabins, which also translates into greater freedom of movement and comfort for customers. The already available USB A is joined by a USB C port. 
Lavatories
The bathrooms feature contactless taps and surfaces made with antibacterial materials that improve hygiene.