Inés de los Santos creates Argentine cocktails that are seducing the world
One of the few women at the top of international cocktail-making scene, the Argentine bartender opened Cochinchina in Buenos Aires in 2020, and the spot is already among the world's top 50 bars
It's been just over a year since you opened Cochinchina, and it's already on the list of The World's 50 Best Bars, specifically, in position 42. What's the recipe for a climb like this?
I think it has to do with the place, which is very carefully designed. I saw the space in late April 2020, when we didn't know what was ahead – when it seemed like the world was ending. I was going to start a project that we had been working on for two years, but it couldn't be done because it was on the first floor and access was via a small lift. And suddenly, this place appeared. We thought, "If we do it, it'll be amazing – when the doors open after lockdown – for such a place to exist." That was our goal: to draw attention, to give the chance to people leaving lockdown to travel and be amazed.
Travel is an essential part of your concept. How did France and Vietnam – the two destinations on which Cochinchina is based – come to you?
I asked myself where I'd like to go and I immediately thought of France. My husband is French. My dad was, too. And the gastronomy and the little bars and the lifestyle in Paris – with everyone just a millimetre away – was what I wanted. But here, French gastronomy, culture and architecture are already very much a part of everything. That's when Asia – specifically, Vietnam, which was a French colony – came into play. Vietnam has a sandwich that has always caught my attention: the bánh mì. It's served in a baguette – which doesn't exist in Asia – that's made of rice flour, something no Frenchman would have ever thought of. It's stuffed with everything: mortadella, octopus, foie gras, fish sauce, bacon... It's got a lot to do with cocktail-making, which mixes a lot of ingredients from anywhere in the world for the sole purpose of it tasting great and its drinker having a good time.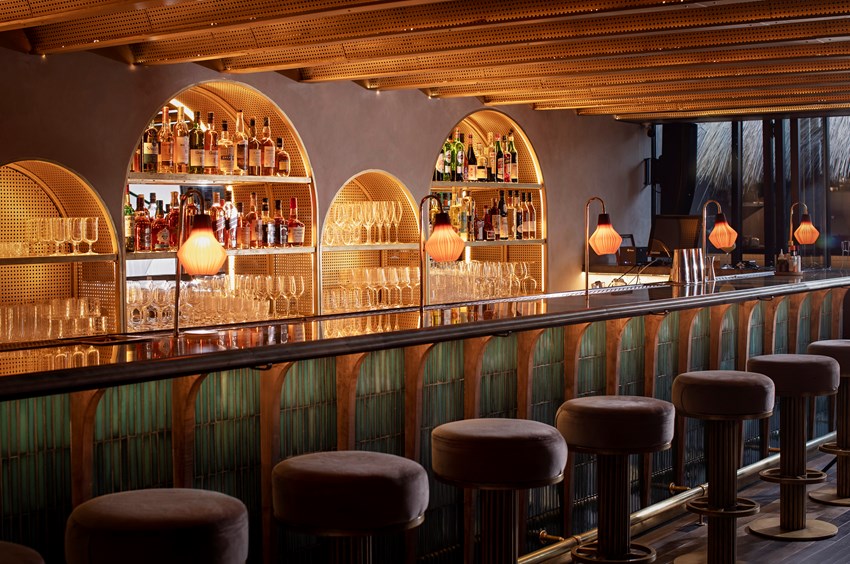 How do you translate that mixture into a liquid menu?
The Vietnamese don't have a cocktail culture, and neither do the French. France has got its American bars and a lot of recipes that were born in Paris, but nothing genuinely French, except some fruit-based spirits, eau de vie mixed with wine or sparkling wine... So, we had to transfer what they drank there to cocktail-making, an interesting task due to the challenge of the moment: making things from another country but without having access to them. And everything became very creative.
What drinks are the most special on the menu?
The Dry Umami, a dry martini with a maceration of powder of shiitake and algae-like hijiki and a slightly salty vermouth. Also the Coco Cilantro Lima, which has a lot to do with the ingredients used in Vietnamese cuisine, because it has cilantro juice, coconut milk, lime, hot pepper powder and a sake base... They're designed to be the perfect accompaniment to the food.
In fact, although it's essential for any good restaurant to have a decent drink menu, more and more bars are offering good gastronomy.
I think it's necessary because I love eating and drinking. Lots of times, you go out to eat at a restaurant and then later you have to go to a bar for a drink. Or you're having a great time in a bar, but all they serve is fried stuff, because it doesn't matter to them. For me, there's nothing better to accompany food than a cocktail. It's better than wine because you can design cocktails to complement dishes – you have the tools. And the Asian and French make small plates possible, whether it's a French snack or the more uncontrolled Asian side, where there's no starter, main and dessert.
You've always pretty much done your own thing when it comes to styles, trends and moments, with projects such as a cocktail catering company, books, your beverage line. Are you trying to flee from trends?
I don't make much effort to, but I have a hard time doing what others do. I understand trends. I love them and they often dazzle me, because I never lose the ability to wonder and to enjoy, but I don't follow fads. When we put this place together, the designer asked me to show her my references. I told her, "I haven't got any; I don't know of any French-Vietnamese bar." I explained my needs, but I couldn't show her anything. The same thing has happened with my growth in professional techniques: I know my stuff and I do my stuff, and I don't make much effort to do something strange. Sometimes, this comes at a price. For instance, it was hard to get a cook, because when I said 590sqm at the beginning of the pandemic, everyone thought it would fail. I went all in.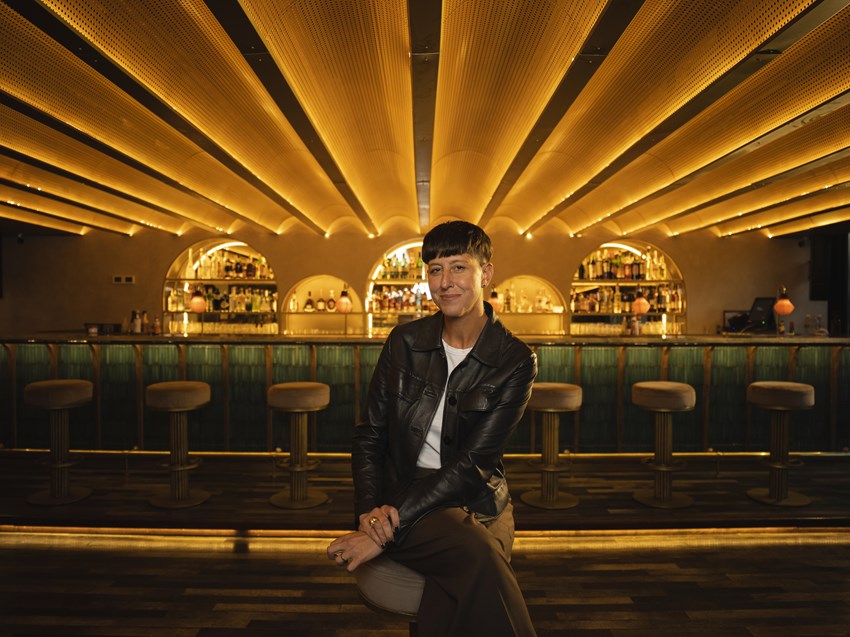 When the pandemic arrived, you reacted very quickly with the cocktails to create Tómalo en Casa and the boutique.
With the catering business, we'd created Tómalo en Casa. When the boutique opened, we set up an online shop for people to buy the already prepared drinks and the shop became the pick-up point. When they came to pick up the drink, if they wanted, they could stay and enjoy a bite to eat on the benches on the terrace. As well as drinks, the boutique shop sold books, glassware, tongs, bottles, etc. You always support domestic products because there are a growing number of Argentine producers of distillates such as gin, whiskey and spirits, vermouths, and so on. Since we saw the premises after the pandemic had started, it was born at the beginning. My partner, who is quite the gastronome, argued with me because I was taking a lot of space from the tables and losing covers, and I'd say, "We don't even know if we'll fill them at some point..." (laughs).
You're part of a prominent international group of Latino bartenders in Colombia, Mexico, Peru, the United States and Spain, who are in constant touch. A few days ago, you met up in Madrid, at The Big Reunion. Why is it so important to get together?
Firstly, because strength breeds success. And, secondly, because we wanted Latin America to actually look at Latin America. It was always looking at big cocktail centres such as London or New York, and we all wanted to replicate what was being done there. But Latin America has spectacular ingredients and spectacular professionals and, bit by bit, it's getting its own cocktail identity, with its fruits, spices, styles of work and music. When you go into a bar, you don't hear Tina Turner, but salsa and reggaeton or trap, our identity. We exchange ideas, invite each other in and show what we're doing. We're great colleagues and try to help each other in everything so we can grow. 
Are Latin American bartenders acknowledged all over the world?
Yeah, we have some great pacesetters. Many of them have received awards, such as Tato Giovannoni (from Florería Atlántico, in Buenos Aires), with whom I worked at Danzón and who was the world's number one bartender; and Jean Trinh (from Alchemic, in Cartagena de Indias), who took a first prize this year. But, apart from these well-known names, there are many fine professionals we see at events such as the Clase Maestra in Lima, the Bar Convent in São Paulo, Bara México, and, of course, The Big Reunion in Madrid. This guild is growing, and we're seeing more and more bars in Latin America appearing on the list of The World's Best Bars.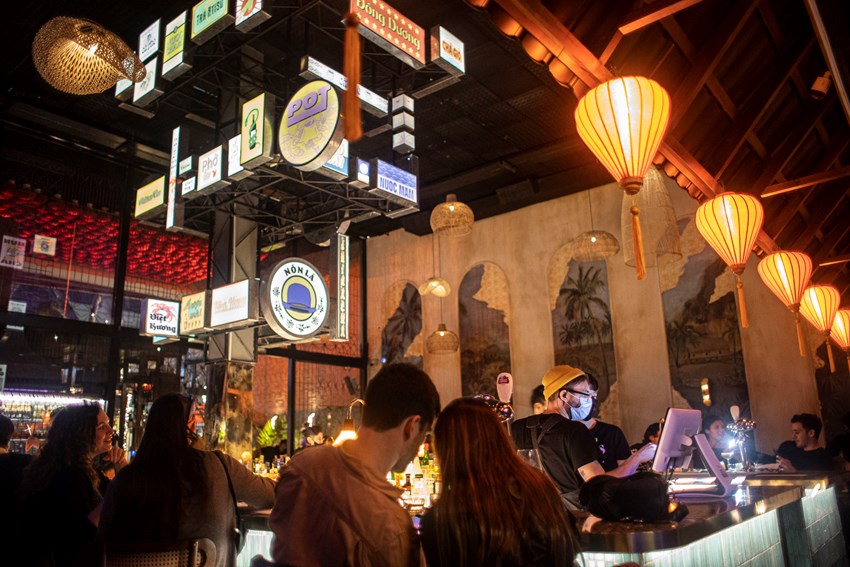 In gastronomy and cocktails, we've seen a return to our origins and highlighting ingredients and traditions. Is Argentina also following that path?
Yes. I've been working with direct producers for many years. Here, we have native ingredients, a lot of variety and also some logistical problems because it's such a big country. I initially wanted all the ingredients and now I'm recalculating that order. Although I love getting to know all of Argentina's products, I understand that there are kilometres between us, so you can't just, on a whim, order the fruit of a tree located on a mountain at 3,000m above sea level every week, because that's something that's not doing any good for the ecosystem. You have to know the products, talk about them and try to get them consumed locally. Not everything is about Buenos Aires or capital cities. It's always a case of not wanting what you have, of wanting what the other person has, and it's important to change that mentality.
Why are there so few women at the top of cocktail making?
I think the space of women has been changing in the past five or ten years. You have to grow in a profession, and that takes time, but I'm sure that there will be more and more women. When I started out, there were almost none. There are very few of us but, in another five or ten years, women are going to take the space that they were not given. Currently, there are many working in bars and making cocktails. And the leaders and pacesetters will be the ones who decide to continue with this profession.