We talk with Xoel López about his new album
The Galicia-born artist has just released "Caldo Espírito", his 16th album, which he will perform in a one-off concert on 29 November at the WiZink Center in Madrid.
You've defined "Caldo Espírito" as a raw and visceral record. What will your audience find in this work?
It's a very meaningful album, very curated, very deep, with a lot of emotions and all the meat on the fire. And it's an album of pop songs, a 'song' album. I could be talking for an hour or condense it like that.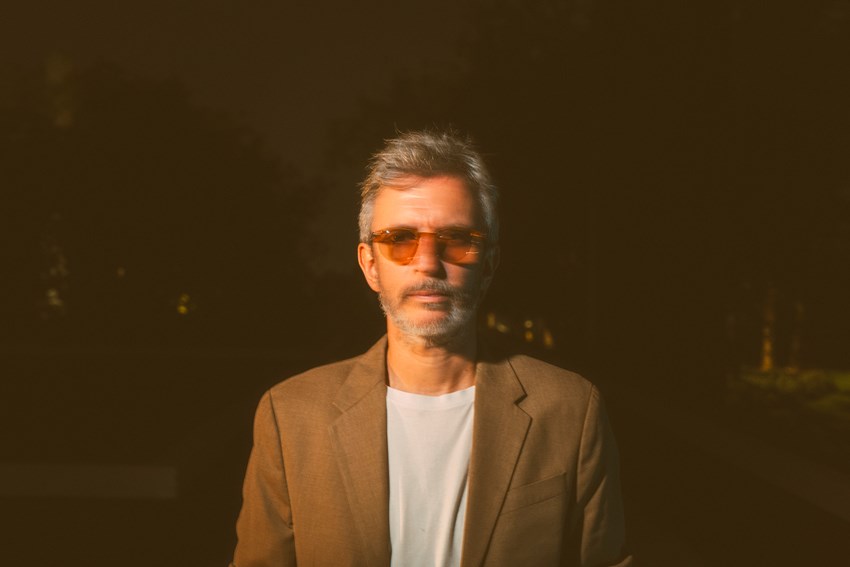 You sing against this current of frivolity we live in. Does it also exist in the industry?
Well, posturing appears in every corner of life today. I've always looked for purity and authenticity in music. And, although ultimately it's a job and not everything can always be 100 per cent as you want it to be, I do – at least in terms of the artistic work, the recording of the album and the composition – find that place of authenticity and truth, as opposed to a world that leans towards masks, poses and appearances. 
You tackle big topics such as love – and even more, lovelessness – and the search for happiness from a somewhat harsh perspective. Even in your first single, 'Fort Da', you talk about toxic relationships. Is this a pessimistic view?
Not really. When you call a spade a spade or talk about things as they really are, I believe that – rather than pessimism – you are showing the harsh reality. Reality is 'raw', and I don't know if that's because it's not cooked. It was time to make an album that was a little clearer in terms of feelings, one that I would find more realistic and forceful, whether due to my age, the pandemic... For me, it's an album that talks about a lot of things, and – although there's love – I'd say that it's about human relationships.
You recorded "Caldo Espírito" in a very secluded location in Ourense. How does that experience translate into sound?
For the first demos, it was important to break with the hypercommunication we've got nowadays and to start things off in a small village in Ourense. There's practically no coverage and very few residents, and there's none of that background noise that might be felt in the city, where we finished the album. We wanted to focus and have that more intimate space where a lot of ideas came up that later had a big impact on the album's progress. I wanted to escape the frenetic dynamics of large cities so that nothing would hinder the creative process.
Is it in those kinds of places that you find your inspiration?
Not necessarily. I don't hate cities. I try to enjoy all the scenarios and not get stuck in just one. If I were in the countryside, I'd go to the city in search of noise, which sometimes your body asks for. If I were on the coast, I'd go to New York or London. I understand life as a whole. There was something experimental in this process, of "Let's lock ourselves up in a house and see what happens", because different things happen to what would occur in a studio next door to your home. Sometimes, it's important to sleep at home. However, at another time, it might also be important to be away, with your phones turned off, to have a quiet moment and to be really focused.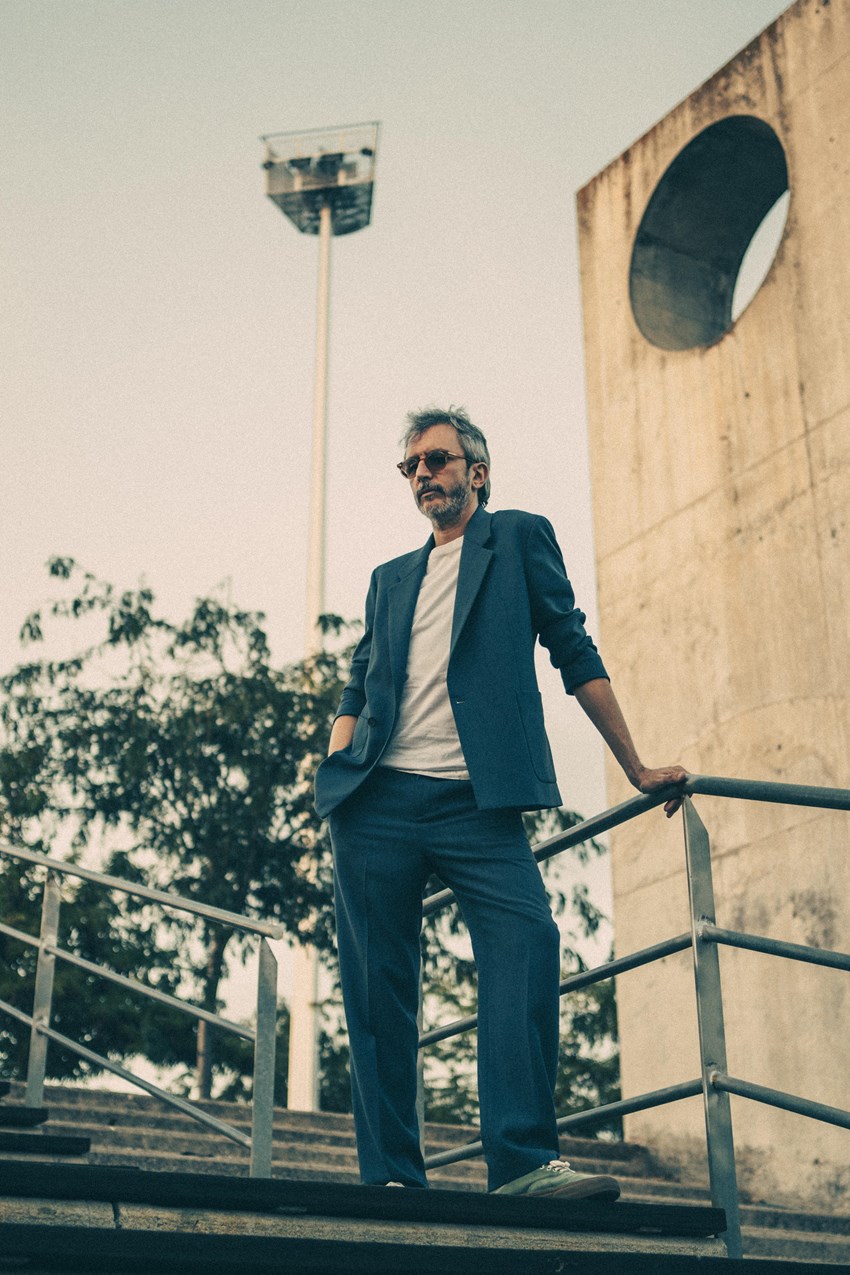 In the process of creating an album, how much is planned and how much of it takes on its own character? You've just said that you started working with an attitude of "Let's see what happens".
Well, even as a person, I'm big on improvisation. Improvisation defines me and I also improvise in terms of music. For instance, I like to improvise at concerts. I think that creation has a lot to do with improvisation and that, in fact, creating is improvising. It's trying something to see if it works. Also, I am – in general – quite the kamikaze. I jump in and not much holds me back. I move forward. At the beginning of my career, when I started, I had a more preconceived idea of what I wanted. Now, however, it's curiosity, since I have more freedom, I feel like I'm flying and – let's say – I find things along the way. Sometimes I like to talk about The Wizard of Oz. You have to have a reason to take a trip, to go looking for something. But what you're going to find along the way is always part of the adventure. It's a surprise, and you need to be eager to have those experiences and have an open mind.
Is each album a journey?
It is for me. I do the songs at home, and when I start showing them to the musicians, the producer and the people around me, the songs become more open and affected by the circumstances.
In "Caldo Espírito", the voice is more exposed, especially in tunes like 'Albatros'.
Yes, we kind of found it. It was particularly exciting to record the vocals, and that motivated me to give them special treatment, to make them a bit louder than usual and to give them priority. Had I felt less comfortable, we would have buried it a little more, but the voice became the leitmotiv of the entire album, as far as its weight goes.
There are others voices along with yours in two of the songs. In 'Elevarte Caer', Marina and Teresa from Repion collaborate, and in 'Pena, Penita', it's Meritxell Neddermann. How do these collaborations come about?
I met Marina because of Mikel Erentxun. She plays in his band. We were recording 'Elevarte Caer' and I listened to Repion's album because the sound technician uploaded it to Instagram. It blew me away. And because I thought it was very much in line with what I was doing at the time, I invited her to sing. Teresa came along with her, and then we added more drums and it was all very natural, very easy. In the case of Meritxell, she plays with Carles 'Campi' Campón, the producer, in Jorge Drexler's band. They'd just released a single, a great tune, and it occurred to me that we could add her voice. It's got a sweetness and freshness that I really like. As I was saying before, we gradually found it. Imagine how that was, because at the beginning the idea was that there wouldn't be any collaborations.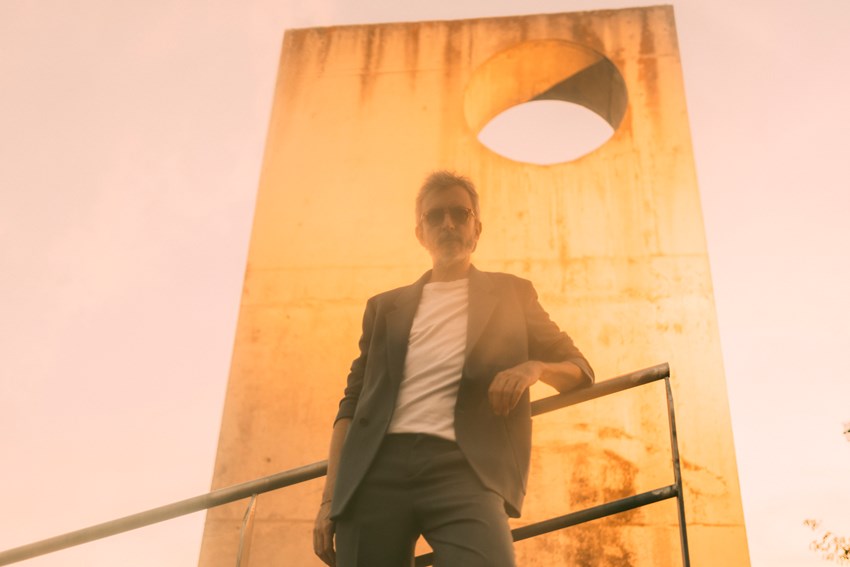 Are you much of a music consumer?
Yes, I love it. I listen to a variety of music every day, and I go from one thing to another. 
Even when you're creating?
Yes, I'm one of those crazy people who leaves the studio in the car with the music on. And, in fact, listening to other people's music kinds of disconnects me from my own. If I listened to my demos it would be more of a problem.
Is there a genre that you aren't interested in? Because, for example, in "Caldo Espírito" you touch on a lot...
I haven't got into techno much. I was a kid when it was popular and I kind of rejected it. And now I can be bothered. I haven't have got into trance metal much either. That 1990s vibe just really isn't me. I've tried jazz. I like things by Miles Davis, for instance, vintage stuff. I've gone to a lot of jazz concerts and I have friends who listen to a lot of jazz, but I've never been much of a jazz admirer, despite all the opportunities I've given it and everything I've listened to. Of course, I really like the way sound and instruments are used in jazz, but the really experimental stuff kind of leaves me cold.
This year, you went back to your old project – the moniker Deluxe – after so many years and you performed using it this autumn at Noites Do Porto and Estaciones Sonoras. Why now?
Well, I don't know. I imagine it's just a cyclical issue. Time goes by and you feel like going back. This summer, the school I studied at as a kid invited me and I went. If they'd done it 20 years ago, I might not have gone. But there comes a time in your life – in this case, my 40s – when you rediscover things from your 20s. I imagine that it probably happens to a lot of people who suddenly buy something they used to like, your favourite lolly or a Scalextric... Well, I went back to Deluxe. It was a little attack of homesickness, a feeling of wanting to remember a period of my life and have fun – but temporarily, which is what it was.
What would you say to Xoel from the Deluxe years?
That he follows his path, because you have to discover things on your own. Whatever I might say to him, he wouldn't listen, so I'd just tell him that he's doing well, that he should stay the same and that there will be disappointments, but also lots of joy.
"Caldo Espírito" ends with the song 'Xiana', the name your parents were going to give you had you been born a girl. 
That's right. They actually hoped that I'd be a girl and that's why they had the name Xiana. I was born with a name they didn't give me. After a few days, they named me Xoel. I decided to write a song to Xiana. I don't know if it was an internal dialogue or if I was talking to that person that I wasn't or to my female side. I have my doubts as to why, but one night in bed – I remember it perfectly – I started writing. I thought it was very exciting.
What can we expect on 29 November at the WiZink Center?
A one-off concert, quite apart from everything. There were no concerts before because we finished the tour three weeks ago. It will have a special energy and approach. For me, it'll be like an oasis, and the first time the songs from the new album will be played. It's all aimed at making it a one-of-a-kind day, done in a different and unusual concert, since I'm not on tour. It's not something that usually happens.