Tel Aviv: Model of modernity
Tel Aviv celebrates 20 years sinceits White City was declared a UNESCO World Heritage Site
What European architects created in Tel Aviv in the 1930s and 1940s is simply extraordinary – a unique collection of buildings unlike any other on Earth, in a city where everything was yet to be done. Tel Aviv was established in 1909 and developed in the succeeding decades. The state of Israel (created in 1948) did not yet exist when the Scottish town planner and architect Patrick Geddes outlined the so-called 'White City' in 1925. It offered a high quality of life Thanks to its gardens and a calculated separation between residential and business streets. It was a Shangri- La for the Modern Movement on the shores of the Mediterranean, where a large group of architects landed.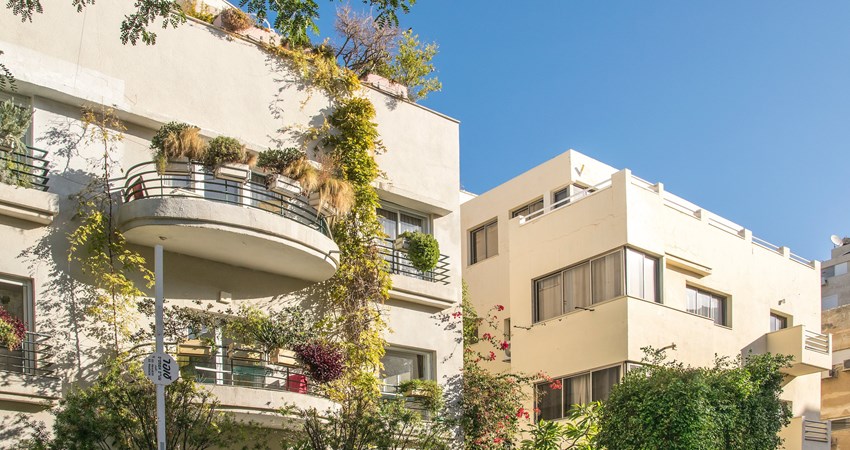 Some of them were fleeing Nazi Germany, bringing with them the teachings of the Bauhaus (1919-1933), the revolutionary school created in Weimar a century ago and led by Walter Gropius with a clearly defined goal. Gesamtkunstwerk (total work of art) meant the merging of art anddesign into an aesthetic based on architecture's social function and affordable materials. Others came from different parts of Europe to enrich the International Style, influenced by Le Corbusier, Mies van der Rohe and Neutra. "They came from Eastern, Central and Western Europe, hence Tel Aviv's mix of all these influences. The outcome is a very rich language, adapted to local needs. It's an encapsulated sample of the entire European Modern Movement," explains Nitza Metzger-Szmuk, a veteran architect who is quite an institution herself in Tel Aviv. She's responsible for the conservation plan and the author of the White City's candidacy to Unesco as a World Cultural Heritage site, approved in 2003.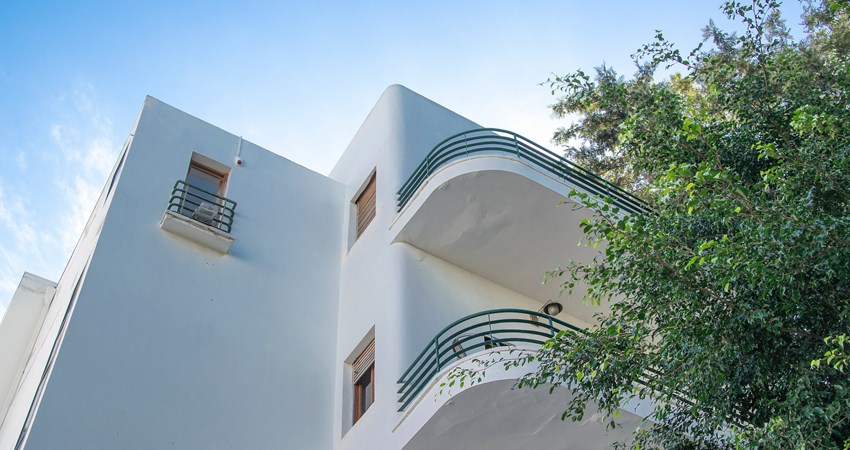 The protected Area comprises nearly four square kilometres and 4,000 buildings located in the historical centre. Strolling through it is like stepping into a photo album of the Modern Movement, shaped by the Mediterranean desert climate in this corner of the world. The white colour offers protection from the sun, the deep-set windows mitigate the heat and the long balconies are cooled by the sea breeze. Roofs are always flat, and the design always well thought out, from postboxes to doorknobs. Everything is measured, integrated and – since the 1990s – conserved. That's when Nitza's plan was implemented. Nowadays, she runs her own studio and is committed to "having more control over the urban environment and to maintaining the buildings in their original state, with no add-ons".
Anyone wishing to take a look at the White City's main buildings – including the Avraham Soskin, Rubinsky, Elishav, Braun-Rabinsky and Ehrlich Houses – must visit Tel Aviv's Bauhaus Center. Its guided tours explain how they created – in addition to a good design – a coherent and unprecedented urban landscape. "They were constantly looking for functional solutions, and that gave rise to very creative elements such as projecting cornices round the buildings for shade, drilling holes in balconies to help natural ventilation, and reshaping windows to balance the flow of light and air," says Micha Gross, the centre's director and co-founder. Ada Segre, an expert in landscaping and the author of a book on the White City's gardens, recalls that in 1936 there was a regulation that forced houses to be built on pillars, creating a garden, a covered courtyard on the ground floor and a big lobby in each building. This sequence of three common spaces made it possible to easily adapt to the light when entering or exiting, with shade, ventilation and nature. "This smart system also created space for a social function: neighbours chatting in the covered courtyards as they sat in the shade. Nowadays, we've got air conditioning and the internet. In the past, they needed places like that to socialise," she says.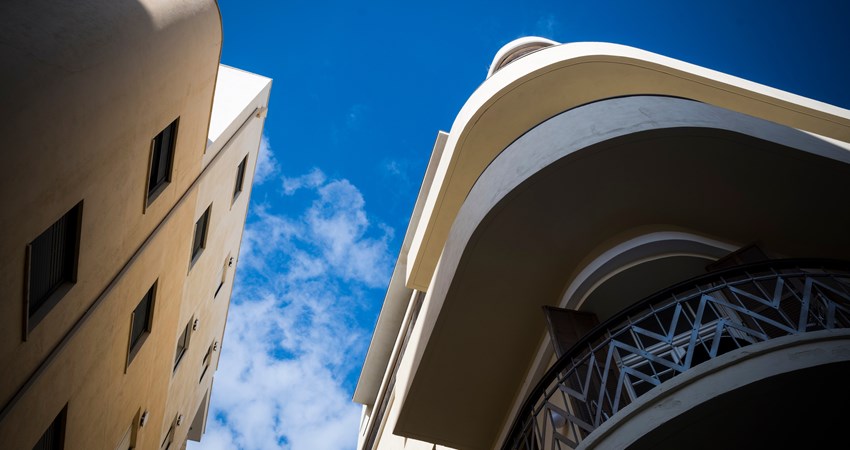 The city has completed the restoration of the Dizengoff Circus just in time for the German school's 100th birthday. "This is certainly the world's only Bauhaus square, and its simple design is surprising – a circular space surrounded by almost identical buildings with long, curved balconies," says Micha. Dizengoff is also special for Alisa Veksler, a guide and curator at the Bauhaus Center. "Genia Averbuch was only 25 when she designed it in 1934. To think that such a young female architect could stand out in a discipline led by men at that time is incredible. The Cinema Hotel building and the square itself are the crown jewels of the White City." During her tours, Alisa makes the point that progress, innovation and change were key to the MOdern Movement, and that these buildings do not necessarily have to be cubic or asymmetric, but rather functional: "Our goal is to show this legacy so that people will understand why we must preserve it. Architecture is the social and cultural face of this land." A tip for visiting the White City? "Look up," she says. "The most incredible buildings here are hidden above the shops and traffic."