Renewable fuel at Bilbao airport
Iberia Airport Services and Repsol have taken another step in the airline industry's ecological transition, in this case, in the airport setting.
The two companies have partnered to make it possible for Bilbao airport to use zero-net-emissions fuel produced from waste at Muskiz' Petronor plant, just 30 kilometres from Loiu airport.
A leader in biofuel production, Repsol has been manufacturing and marketing these fuels for more than two decades and, since 2019, Repsol has been incorporating organic waste into its manufacturing. In 2025, it will have a production capacity of 1.3 million tonnes; by 2030, it will exceed two million tonnes.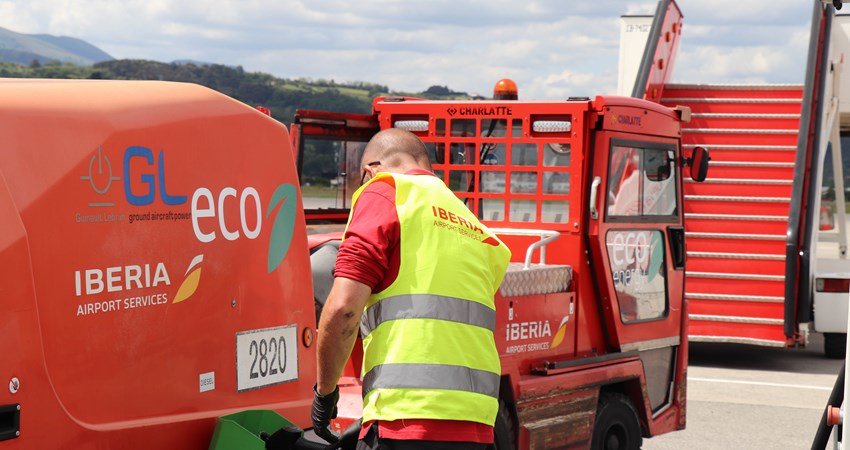 For its part, Iberia Airport Services has committed itself to achieving net-zero emissions in airport services throughout the network by 2025. "To do this, we are going to invest more than €100 million in some 30 initiatives. These include electrifying more than 80% of our equipment and using alternative energies, such as HVO, a fuel that reduces equipment emissions by 100%," says José Luis de Luna, Iberia's director of airports.
Over the next month, almost all Iberia Airport Services equipment – which serves nine companies at Loiu – will use a total of 5,000 litres of this 100% renewable fuel in an absolutely pioneering initiative.