Francisco López Noguera talks about lIberia's bid to operate and transform 41 Spanish airports
Francisco López Noguera, Director of Operations at Iberia Airport Services, shares details about the transformative proposal underpinning Iberia's bid for the licences of 41 airports in Spain.
Iberia has tendered a bid to manage handling at 41 airports in Spain over the next seven years. What kind of investment would this mean for the company?
Licences are granted every seven years for operating Spanish airports. Without these licences, there would be no handling business at Iberia. This is why the tendering is such a strategic and important event for the company. Our goal is to be one of the licensees and to be better than the rest. This requires very intense strategic planning for the business for the next seven years. Our ambition to help transform Spain's network of airport services means a huge commitment and an investment of €120m. 
What strengths does Iberia have to rise to this challenge?
We have something that sets us apart from everyone else in the market: our very in-depth knowledge of the business in Spain. In 2019, we carried out more than 700,000 operations, a figure similar to that of international operators, and we know how to manage operations in Spain. Our particular knowledge of the infrastructure, of the peculiarities of the industry in this country, is extremely important and we already have a team in place. We have station managers at each of the airports where we work today – there are human and financial resources teams, and so on, all of which guarantees a smooth roll-out. Our strength is that we know the industry and that we are fully prepared. We are also clearly and decisively committed to the transformation. So much so, that our investment has been approved by the IAG Board of Directors and we have agreements with the workers' representatives through a pact that guarantees the future of the business.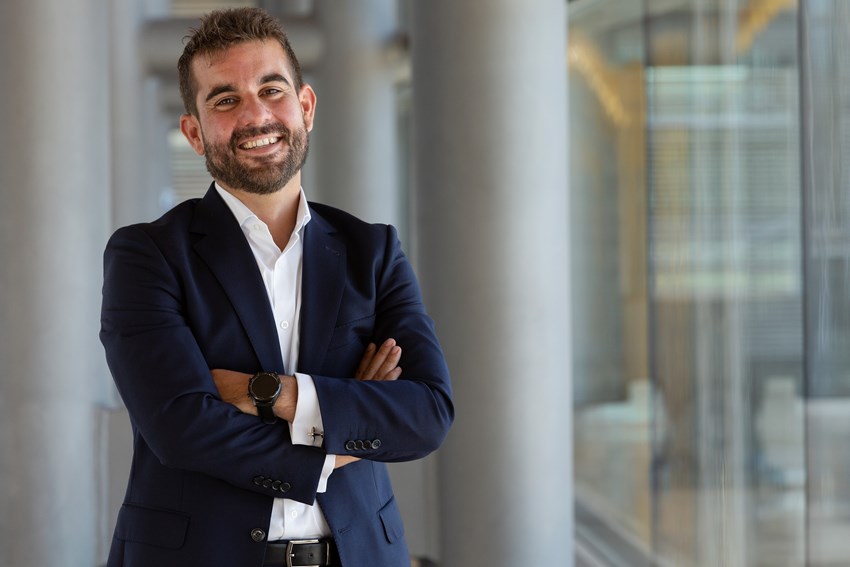 Will the licences bring new jobs? 
We began to increase the staffing of airports in March by some 2,000 people for the summer. Today, we are present at 29 airports, with some 8,000 people in total. If we were present at 41 airports and the traffic continues to evolve as it has done, we could reach nearly 10,000 employees.
What pillars were considered when designing the proposal?
Our ultimate goal is to continue to be leaders in the handling sector. To do this, we have structured the value proposal around five elements. The first is our close relationship with our customers. We are the preferred handling provider for more than 150 airlines that have chosen us for our reliability and very high-quality standards supported by more than ten certifications. The second element relates to sustainability, for example, in terms of the renewing of our ground equipment. The third element is people – the core of our management – and the agreements we have that provide for stability. We also guarantee that our employees can do their work safely, and we have put more than 100 training courses at their disposal. The fourth element has to do with innovation: we don't just want to 'be there', we want to 'transform' the service. We know that there is room for transforming Spain's airports and we want to work closely with AENA in this process. And we want to do this all surrounded by partners, the fifth element, since we have joined forces with more than 50 high-ranking companies that are going to accompany us on this seven-year path, and that have signed letters expressly supporting our value proposal.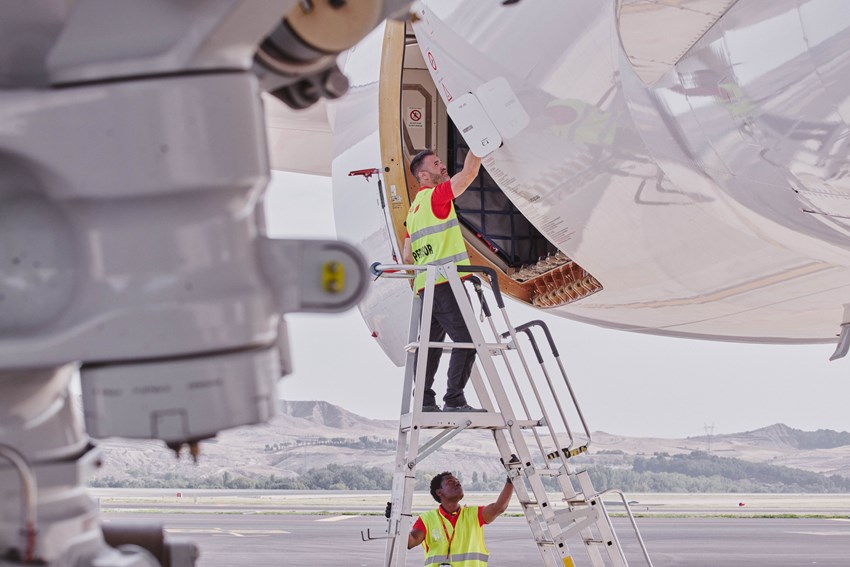 Sustainability is a cross-cutting priority for all Iberia's departments. How does this translate into the work at the airport?
We have created a sustainability plan that is fully aligned with the company's goals. It includes more than 30 initiatives in different aspects. It takes in fleet renewal, but also many actions in the social sphere, along with training actions for our employees that boost the efficiency of our operation, because we want to look at sustainability from a comprehensive and global perspective.
The renewal of the fleet will receive the biggest investment. Are there any special challenges involved in electrifying vehicles at the airports?
Technology has advanced to the point that a great deal of electrical equipment works very well in the airport environment. However, there are other items that, because of the peak demands for work they require, would need further progress in terms of technology. For that reason, we will convert the equipment that is 100 per cent applicable in the environment while continuing to work with the Polytechnic University of Madrid and different companies to develop options for the medium-term. If they are not electric, they will have alternative sources such as hydrogen and may be efficient at airports as well as technologically feasible.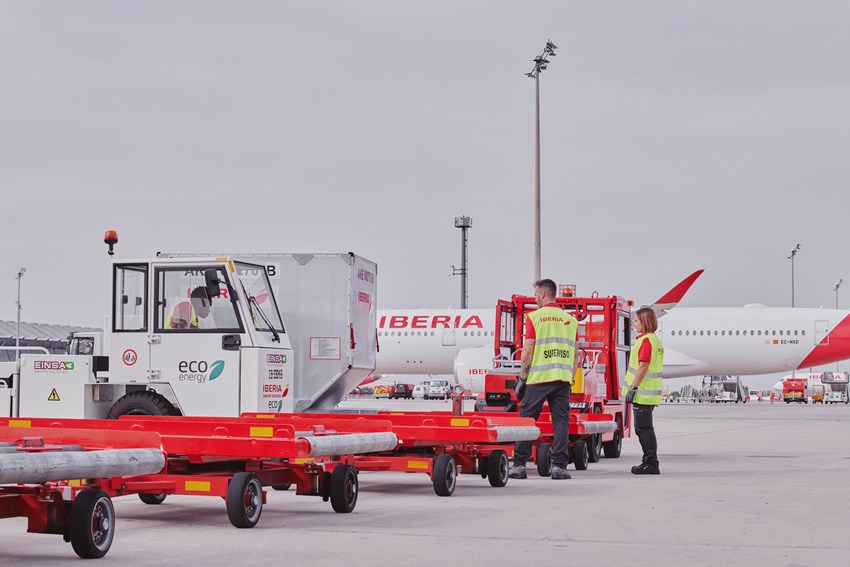 Is there a schedule of specific goals and deadlines you are working with?
Our commitment is to achieve net-zero emissions by 2025 in airport services and ensure at least 80 per cent of our fleet is electric by 2026. We are going to do this because we are not putting off investment in it. Instead, we are going to implement 80 per cent of it in the first two years of the licence. Our commitment is to make the investment in the short term. In fact, we have already allocated a part for the summer of 2023.
How are all the employees getting involved in this sustainable culture?
Sustainable culture does not only involve renewing the fleet. It also makes smart use of the assets we have. People are a fundamental part of this, and we need this culture to permeate all levels of the organisation. The use of the fleet has an impact on sustainability. That is how, as well as investing in renewal, we will be able to track 100 per cent of the motorised equipment, with location data and operational performance, and work hand in hand with our employees to use this equipment as efficiently as possible. We will do this through training programmes and indicators, and maximising the use of 'green equipment'.
You have already applied technologies such as biometry at some airports. Where is Iberia Airport Services headed in terms of innovation?
We are going to allocate more than €12m to more than 60 projects that make innovation in airport services possible in many areas, with disruptive technologies that will enable greater efficiency, innovation and agility. We have the ability to use the information to be more accurate in resource planning. Robotisation is just around the corner. We have a very interesting project that consists of covering defined routes in the airport setting with autonomous green vehicles. And biometry – which we have already started to apply at the customer level – can also be used for employees and to boost operational efficiency. Another project related to sustainability, but that we are focusing on from the transformation perspective, is the conversion of 300 units of diesel equipment into electric equipment. I really like it, because it brings together everything a sustainable project needs to have: we take a highly polluting vehicle, but we do not throw it away, generating waste. We keep and upgrade the parts that are still 100 per cent usable and convert the diesel engine into an electric motor. What's more, the project is being implemented throughout the peninsula, generating value-added work at different points. This shows our commitment.